Minister for Agriculture, Food and the Marine Charlie McConalogue has held bilateral meetings with other fisheries ministers on the margins of the annual quota negotiations on the potential displacement of EU boats into Irish waters post-Brexit.
In a 'No Deal' scenario EU vessels will be prohibited from UK waters from 1 January and the Government has been concerned that those vessels may then seek to fish in Irish waters instead.
Speaking at the start of a two-day meeting to agree the annual catch limits for commercial stocks, known as Total Allowable Catches (TACs), and national quota shares between member states, Mr McConalogue urged the EU's chief negotiator Michel Barnier to ensure that UK access to the single market is conditional on continued access share for EU fleets to British waters.
"It's really important as we come towards what we hope will be a positive outcome that there is recognition there from the British government that, in return, there are many positive aspects of being part of the free trade market, that that needs to work both ways, in particular in relation to reciprocal access to waters and also maintenance of quota share," he said. 
"Any reduction in our fish quota we want to avoid at all costs. That's why the attachment of the fish negotiations to other aspects of the free trade agreement (FTA) is really important." 
Mr McConalogue said there was "tremendous concern" among fishing communities that access and quota share would be curtailed, since one third of fish caught by the Irish fleet was caught in UK waters. 
The fisheries element of the ongoing Brexit negotiations remains deadlocked, following a set of new proposals from the UK that would restrict ownership of British flagged vessels.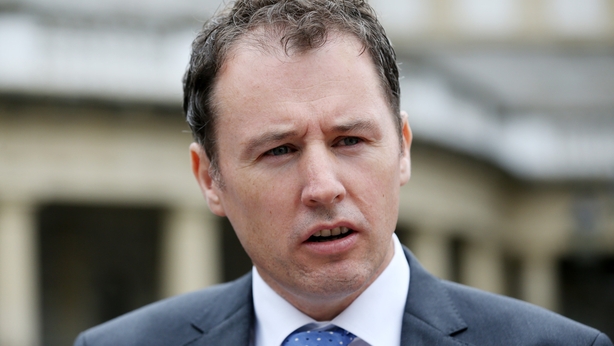 The minister described the annual TACs and quotas negotiations as "really challenging" given European fishermen still do not know if they will have access to UK waters from 1 January.
Fisheries ministers meeting in Brussels are expected to agree provisional TACs and quotas for the first quarter of 2021.
However, the outcome hinges on deal on fisheries with the UK in the free trade negotiations.
Mr McConalogue said the UK's promise to use the Royal Navy to intercept EU boats fishing in UK waters was "not helpful".
"There's a lot of stake and we need level heads," he said.
The European Commission has published a contingency plan for fisheries in a 'No Deal' situation which would involve both sides continuing to allow reciprocal access to each other's waters for a fixed period.
However, the UK has rejected any suggestion that European boats would continue to enjoy access to UK waters in the event of a 'No Deal' Brexit.
If the UK closes its waters from 1 January, it could mean French, Belgian, German, Danish and Norwegian vessels, which have enjoyed historical access to UK fishing grounds, could seek to fish in Irish waters.
Call for more ferry services between Ireland and mainland Europe
The Irish Cattle and Sheep Farmers Association has warned of disruption through the UK land bridge, regardless of whether a Brexit deal is agreed or not.
Eddie Punch, the association's general secretary, described the situation as "a big problem".
Mr Punch told the Oireachtas Joint Committee on Agriculture and the Marine that that extra ferry capacity is welcome but it is not nearly enough to cater for land bridge disruption.
He said there was a need to discuss, at a European level, subsidising additional ferry capacity direct from Ireland to Europe.
Edmond Phelan, of the Irish Cattle and Sheep Farmers Association, echoed those concerns.
However, he also said that Brexit could help sheep farmers in the short term.
Mr Phelan said that 450,000-500,000 lambs from Northern Ireland are brought into the Republic to be slaughtered every year.
This puts pressure on the price that Irish farmers can get, he said.
However, the big issues are beef and dairy and he warned that they could take a severe hit.
The cost of extra tariffs as a result of a no-deal Brexit on the beef and dairy sector would be comparable with the entire single farm payment, Mr Phelan added.
Additonal reporting Tommy Meskill