Ursula von der Leyen's speech in London this week was heavy on the love, but there was a side order of cold porridge.
The European Commission president told an audience in the London School of Economics that during her time as a student there she had "got to know a warm, vibrant, colourful, multicultural society ... I saw people from different walks of life going out together, enjoying life, breathing in freedom. I immersed myself in this melting pot of cultures, traditions and music. And I truly fell in love with this city and this country."
When the sun rises on 1 February, she said, "the EU and the UK will still be the best of friends and partners."
However, with the divorce coming through, the conjugal rights were over.
"Our partnership cannot and will not be the same as before. And it cannot and will not be as close as before - because with every choice comes a consequence. With every decision comes a trade-off."
As both sides prepare for a long negotiation to codify that future partnership, the trade-offs are sinking in.
Nothing will change until 31 December because of the transition period.  However, the EU has all but accepted that Boris Johnson will not decide in July to extend the transition to allow more time for negotiations.
"There was a view that he was not serious," reflects one EU diplomat, "but there's now a counter view that he has a five-year mandate, he has all these proletarian votes borrowed [from former Labour constituencies], they want shot of Brexit, he doesn't want to import another mutiny into the Conservative party à la [John] Major, [David] Cameron or [Theresa] May."
The EU believes reality is sinking in on the British side too, that they will not enjoy generous access to the single market unless they agree to abide by its rules and obligations.
"The UK is more realistic," says another EU diplomat.  "They want to push the limits, but I think they understand that cherrypicking or benefits without obligations is not going to go anywhere."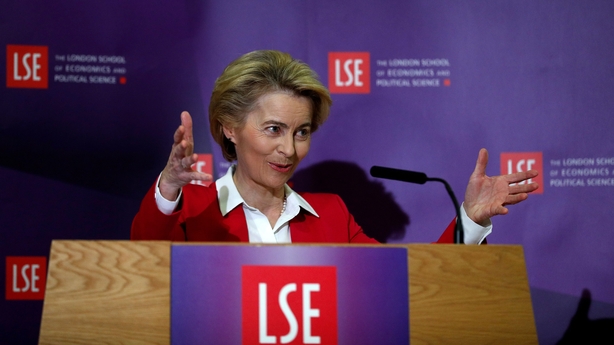 Brussels is now convinced that the entire future relationship will not be concluded by 31 December, even if British sources insist there is enough time to complete a comprehensive deal if the various elements are done in parallel.
Both sides must not just agree a free trade agreement, but also how they manage all the other huge issues that will bind the world's biggest trading bloc and a large economy right on its doorstep: security and foreign policy, climate change, police and judicial cooperation, energy, transport, aviation, fisheries, research co-operation and so on.
"Without an extension of the transition period beyond 2020," Ms von der Leyen told the LSE, "you cannot expect to agree on every single aspect of our new partnership. We will have to prioritise."
That need to prioritise means, according to a number of senior officials and diplomats, that what the UK ends up with be less like a Canada-style FTA and more like the messy patchwork of deals that the EU has with Switzerland.
Switzerland is not in the single market, but its exports have high access to the single market thanks to ten bilateral agreements and 210 trade agreements and the fact that Switzerland swallows wholesale the rules of the single market and accepts the writ of the European Court of Justice.
"There might end up being a patchwork quilt of agreements and understandings," says one EU diplomat. "It will be very messy and cumbersome, but that's what the Swiss do. The difference is that the Swiss, to a very large extent, with one or two carve outs, accept the jurisdiction of the [European] court which the British have said they won't do."
So what will be prioritised?
The first big issues will be the free trade agreement, the security and defence relationship and fisheries (under the Withdrawal Agreement the latter issue must be resolved by July). 
The dominating issue will be that which has relentlessly overshadowed the painful disentanglement of the UK since the Brexit referendum: what access does the UK get to the single market and what rules will it have to sign up to to make that access as frictionless as possible?
"The more divergence [from EU rules] there is," Ms von der Leyen crisply told the LSE, "the more distant the partnership has to be."
Theresa May acknowledged, indeed embraced, the need to stay close to EU rules, both as a way to untangle the horrible knot of the Irish border and to reassure big car manufacturers that the just-in-time supply chain model, underpinned by EU single market rules, would not be disrupted.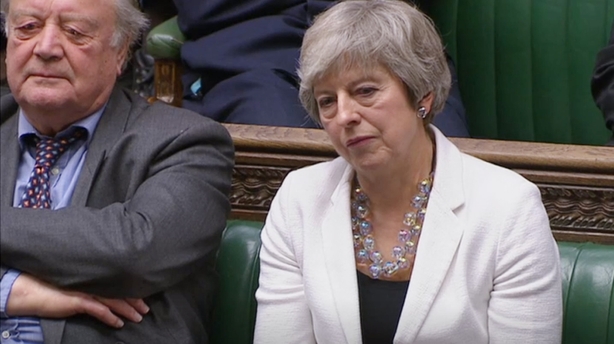 Her ill-fated Chequers plan spoke of a "common rulebook", with the UK closely following EU rules into the future - what's known as dynamic alignment (where the EU updates a rule, the UK would follow).
Boris Johnson resigned over that idea, and London now says dynamic alignment is out of the question.  
"Some talk about dynamic alignment as if this is the only way we can achieve fair and open competition," says a UK official. "The UK has high standards. We have led the argument within the EU for a lot of these high standards. But ministers are not going to accept dynamic alignment. There has to be a balance."
An early clash will therefore be over alignment's first cousin, what is called the level playing field, or LPF.
What does LPF mean exactly?
"In extremis, the worry is that over time, the UK could move away from the European economic model and shift towards a 'low tax, low regulation' economy," says a recent report by the European Policy Centre. 
"EU leaders fear that this would trigger a regulatory race to the bottom, undermining competitiveness in the remaining member states and imposing costs on EU citizens and companies, for example through cross-border air pollution if the UK slashes environmental regulations."
The EU has taken a hard line on the issue from the outset, enshrining the demand at successive EU summits in April 2017 and March 2018, and embedding it in the Political Declaration.
While the Political Declaration, the blueprint for the future which accompanies the Withdrawal Agreement, commits both sides to a free trade deal that would abolish all tariffs and quotas, it also commits both sides to fair competition.
To "zero tariffs, zero quotas" the EU has rhetorically added "zero dumping".
The FTA would therefore contain "non-regression" clauses, a promise that neither side lowers the standards they currently maintain on labour and social rights, the environment, taxation, competition and state aid.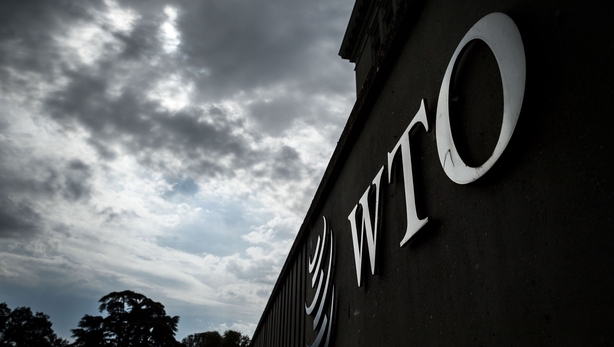 Ensuring a level playing field is not unique to Brexit. The WTO has its own mechanisms that attempt to limit unfair competition in world trade. WTO agreements allow countries who believe imports have been subsidised through state aid to either initiate a legal challenge or impose a tariff to counter the effect of the subsidy.
The EU's own FTAs with Canada and Japan include non-regression clauses, where both sides agree not to weaken or reduce labour law protections, or to waive or fail to enforce labour protections, simply in order to attract inward investment.
However, the EU believes that WTO solutions are no match for the unique circumstances of Brexit, since they tend to cater for economically diverse, and geographically distant, exporting countries, and not for two highly developed economic entities facing each other.
That said, figuring out a level playing field will be difficult.
How will both sides decide what is unfair competition and what is a legitimate policy approach by a sovereign country (ie, the UK)? 
Boris Johnson has made "levelling up" a key priority, ie, spending large amounts of capital on those northern regions that voted Leave. If a manufacturing sector in the north of England, which competes with a company in Flanders, avails of a surge in public investment, will that be deemed unfair competition?
This will be a tricky question for the EU given that the single market itself is built upon the notion that some regions are poorer than others and need a leg up.
Some capitals also believe there is already within the EU unfair competition when it comes to Corporation Tax (step forward Ireland).
Yet, a large economy on the EU's doorstop, which is not following the same rules, could have a chilling effect on the way the EU develops its policies. 
The signature policy of the new Commission, the European Green Deal, aims for Europe to be carbon neutral by 2050.  That means that policies across the board may be laced with tougher environmental regulations - rules that UK companies would not have to follow.
The fear in Europe is that even developing this legislation will become paralysed: member states will simply point to the UK and ask why should they impose tougher rules on themselves if British industries can undercut them every time.
The other challenge is how to monitor and enforce promises both sides make not to lower their standards.
The EU has already suggested a two-pronged enforcement mechanism. 
One would be simply that both sides enforce non-regression clauses through independent bodies and domestic courts. A second would be through the creation of joint monitoring, review and cooperation procedures.
Under this approach, the EU will insist that only the European Court of Justice can make a binding ruling on an issue of EU law.
British sources counter that in the realm of state aid the UK has had a far smaller number of infringement proceedings launched by the European Commission than France or Germany. 
Overall, they suggest that the UK is not going to radically depart from EU standards, nor to suddenly go "rogue" on pouring public money into ailing companies. 
Either way, the process could be perpetually dogged by allegations of bad faith.  The UK could complain that the EU is using the level playing field issue as cloak for protectionist policies, while the EU could accuse the UK of pursuing a mercantilist policy, lowering its standards to gain as much advantage in world trade as possible. 
"As long as the competition is fair we're not scared of competition," says one diplomat from a large member state.
"What we don't want is unfair competition. We want a level playing field, but it doesn't mean we don't want Britain to prosper. It is still a market of 50 million consumers who have to be wealthy enough to buy our products, so it's in everybody's interests that they don't suffer economically."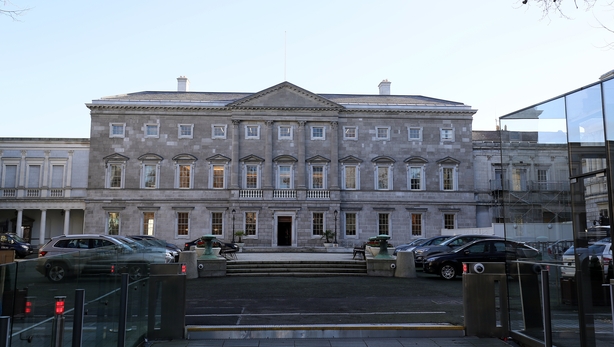 The Irish Government says it agrees with the overall objective of ensuring that the EU's single market works effectively. Irish sources say Dublin does not have any specific sectors where it fears potentially unfair competition from the UK.
However, how the level playing field issue plays out will have a critical impact on the operation of the Irish Protocol.
The Protocol avoids a customs and regulatory land border on the island of Ireland, but it creates such a border on the Irish Sea.
Goods crossing from Britain to Northern Ireland will be subject to EU customs duty and regulatory controls as they will potentially be passing across the land border into the single market.
Although the Withdrawal Agreement provides for a range of exemptions and mitigations in how those checks and controls are applied (depending on whether or not there is a risk of goods crossing the land border), there is no doubt that the more Britain diverges from EU rules, the more strictly those checks and controls will be enforced.
"It is very much on our minds, I can tell you," warns one EU diplomat. "There's an interplay between the Irish Protocol and the future trade relationship. The enforcement of the Protocol will have to be carried out more strictly if the UK diverges.  If it becomes Singapore-on-Thames, or pursues radical state aid measures, aggressive tax policies and so on, and you have unfettered access of British goods into Northern Ireland - then what? Then we have a challenge."
This will alarm business and industry groups in Northern Ireland still smarting over Johnson's U-turn on the Irish Sea border. Their concerns are not just about checks on goods from Great Britain to Northern Ireland, but also exit declarations and related costs for goods going in the other direction.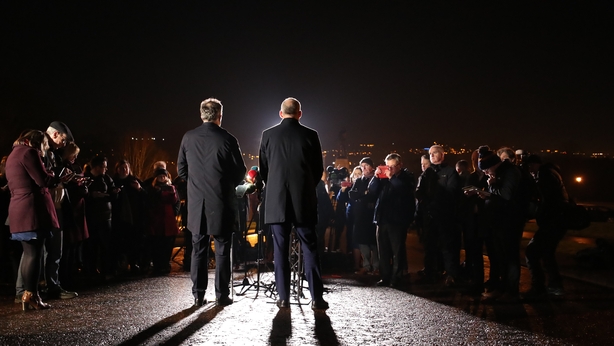 The joint British and Irish New Decade, New Deal paper to revive Stormont includes a promise that the UK will "guarantee unfettered access for Northern Ireland's businesses to the whole of the UK internal market" when the Protocol takes effect at the beginning of January 2021.
The new deal also promises that Stormont Executive officials will join the UK delegation taking part in the specialised committee, made up of EU and UK representatives, which has to implement the Protocol on the ground.
While both these promises will be welcome, the latter offer was always on the cards (indeed the possibility is enshrined in the Withdrawal Agreement), while the first offer only promises to guarantee unfettered access in a West-East direction.
The UK says it will also "aim" to extract "additional flexibilities and sensible practical measures" from the EU in terms of how the Protocol operates, presumably when it comes to East-West consignments, but clearly the EU will take a hard line if Boris Johnson decides that the UK should diverge from the EU's regulatory orbit.
Meanwhile, in a broader sense if Boris Johnson resists EU demands on level playing field, it will mean the trade talks could go on for years, since "zero dumping" is intrinsically linked to "zero tariffs, zero quotas".
In other words, if there is no common ground on level playing field, then zero tariffs or quotas cannot be assumed.
"If that's the case," says a senior EU source, "you go back into a bog standard trade negotiation. And the moment you say we're no longer at zero tariff, zero quotas, all of your trade experts with all of their expertise on horse trading between trade lines come back into the negotiating room."
In other words, member states will start clamouring to protect their own sensitive sectors, one product will be horse-traded against another, and the trade negotiation lasts years not months. 
"If there's no LPF," says one EU diplomat, "we end up with tariffs in areas that have to be protected - which means agriculture. On industrial goods the threshold [for tariffs] is low already, but on agriculture, yes. It's ridiculous, but that's where we'll end up. It will be a painful process."
For those areas of the future relationship that are not covered by a free trade agreement, there is a widespread belief that there simply isn't enough time to conclude a comprehensive agreement by 31 December. 
"The time available is very limited," says one EU diplomat. "We're only going to have seven months if the negotiations start in March and have to wrap up by October to allow two months for the UK and European Parliament to ratify. It's going to be tight."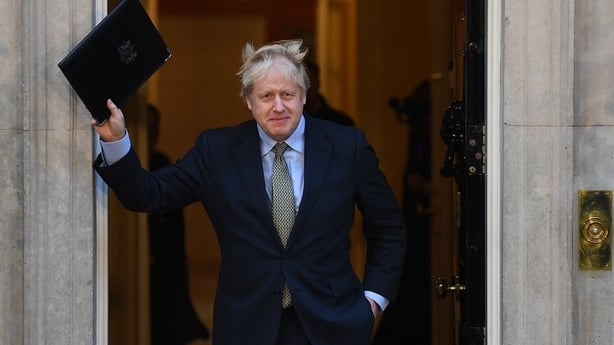 If Boris Johnson refuses to extend the transition in July, and the negotiations haven't concluded on anything by October, then there will be another cliff edge in December.
While Article 50 meant the deadline for reaching a Withdrawal Agreement was final (unless both sides agreed to extend), the trade negotiations could simply continue after 31 December, but the UK would have to trade on WTO terms until a final deal was reached as the transition would have elapsed.
For sectors like aviation and freight, the EU would have to reach for interim arrangements that were prepared as part of no-deal planning.  But these would be short-term fixes to allow British planes to fly and trucks to deliver goods, and would not represent a long term arrangement. 
The EU insists it is preparing intensively for all these scenarios.
In the early part of 2018, the European Commission and member states held detailed seminars on what the future EU-UK relationship should look like. 
This week another series of seminars got under way, beginning with how the EU will address financial services and data protection. On Monday member states will discuss the issue of goods, tariffs, rules of origin, customs co-operation and the typical non-tariff barriers such as food safety and animal welfare regulations.
There will also be discussions on trade in services and investment, digital trade, intellectual property and public procurement.
On Tuesday morning officials will explore what kind of continued access member states will want their fishing fleets to have to UK waters, while in the afternoon they will look at the level playing field issue.
Further seminars on energy, transport, judicial and police cooperation, security and foreign policy, space, cyber-security, mobility of citizens and how the future relationship will be jointly managed will continue right up until 29 January, just two days before Brexit day. 
On the basis of this joint work between the Commission and member states, Michel Barnier will draw up a negotiating mandate around the beginning of February, which in turn will be endorsed by member states in late February. 
"The reactions of member states to the seminars are going to shape the outcome of the mandate that is put on the table," says a senior EU source. "This is to make sure that the discussions we have on the mandate have been prepared as much as possible, and that what is put on the table is as close as possible to what member states actually want."
Heading into those negotiations, member states are also lowering their expectations about a comprehensive deal this year. 
If Boris Johnson wants a quick FTA, it's almost certain he'll have to embrace the level playing field issue, and the constraints that might impose on his trade ambitions elsewhere. If not, then the trade talks will drag on for a long time.
Other areas of co-operation will, as we have seen, have to be packaged off into side agreements that in turn will have to be laced with level playing field elements. That will determine how long they takes to negotiate, but it is all sounding like an EU-Switzerland style concoction.
"We're at an early stage," says one EU diplomat. "We're approaching this in a cool manner. On security I think we'll find a solution. It's in everybody's interest. On trade it's going to be difficult. I don't think we can rule out that in the end it will be something closer to Switzerland than Canada. The Swiss model also means a customs cooperation agreement and a veterinary agreement. This may not come immediately, but in five years time, that's where we may end up."
British sources play down this possibility, and argue that a comprehensive deal is possible. They also bridle at the way the European Commission is presenting the negotiations.
"We are talking about an FTA that works for both sides," says a UK official, "not a price that the UK has to pay for access. It is a two-way street: access for UK products onto the EU market, and access for EU products onto the UK market."