The DUP has said it will not be supporting Theresa May's government if it tables a third meaningful vote on her Brexit deal.
LATEST???? pic.twitter.com/bCzdbpQ6h0

— Arlene Foster (@DUPleader) March 27, 2019
Leader Arlene Foster said the Brexit deal would endanger the union of the UK as she made clear her party could still not support the British Prime Minister's Withdrawal Agreement.
In a statement announcing it will not back Mrs May's Brexit deal, the party said: "The DUP and the government have had good discussions in recent days and some progress on domestic legislation has been made.
"All concerned recognise the need to ensure that as we leave the European Union the economic and constitutional integrity of the United Kingdom is maintained.
"However, given the fact that the necessary changes we seek to the backstop have not been secured between the Government and the European Union, and the remaining and ongoing strategic risk that Northern Ireland would be trapped in backstop arrangements at the end of the implementation period, we will not be supporting the Government if they table a fresh meaningful vote.
"The backstop if operational has the potential to create an internal trade border within the United Kingdom and would cut us off from our main internal market, being Great Britain.
"We want to secure the United Kingdom's departure from, and our future relationship with, the European Union on terms that accord with our key objectives to ensure the integrity of the United Kingdom.
"In our view the current withdrawal agreement does not do so and the backstop, which we warned this Government against from its first inception, poses an unacceptable threat to the integrity of the United Kingdom and will inevitably limit the United Kingdom's ability to negotiate on the type of future relationship with the EU."
DUP will not support May if third meaningful vote on #Brexit tabled | https://t.co/aXBTvOJXOY pic.twitter.com/dagEXI6x90

— RTÉ News (@rtenews) March 27, 2019
---
Read more:
MPs fail to reach agreement on Brexit alternatives
Theresa May 'will step down' if Brexit deal backed by MPs
Latest Brexit headlines
---
Meanwhile, DUP deputy leader Nigel Dodds, replying to a journalist asking if they might abstain on Mrs May's deal, said: "The DUP do not abstain on the Union."
It comes as British MPs were polled on a variety of Brexit plans this evening in a bid to break the paralysis in parliament.
A total of 16 proposals were submitted, out of which House of Commons Speaker John Bercow selected eight to be voted on with green paper ballots.
There were signs that the prime minister was winning over some Tory rebels in her last-ditch bid to force her EU Withdrawal Agreement through parliament by Friday's deadline.
But MPs seized control of the House of Commons agenda to force this evening's votes on alternatives to her plan - including a call for a public vote on any deal and a demand for parliament to choose between no-deal and no-Brexit if the UK gets within two days of crashing out.
In a highly unusual change to normal Commons procedures, MPs were asked to take part in a paper ballot on a series of "indicative votes" in the hope of establishing what sort of Brexit could command a majority in parliament.
This evening, all eight alternative Brexit options were defeated in indicative votes.
Immediately before the votes, Mrs May addressed Tory MPs at a meeting of the backbench 1922 Committee, where she sought further support for her agreement, which was rejected by 230 votes in January and 149 in March.
The agreement, and a political declaration on future EU/UK relations, must be passed by Friday if the UK is to benefit from an automatic delay in the date of Brexit to 22 May.
If not, it has until 12 April to make new proposals or leave without a deal.
Former foreign secretary Boris Johnson hinted he might be ready to swing behind Mrs May's deal, telling an audience of Daily Telegraph readers: "If we vote it down again, for the third time, there is now, I think, an appreciable risk that we will not leave at all."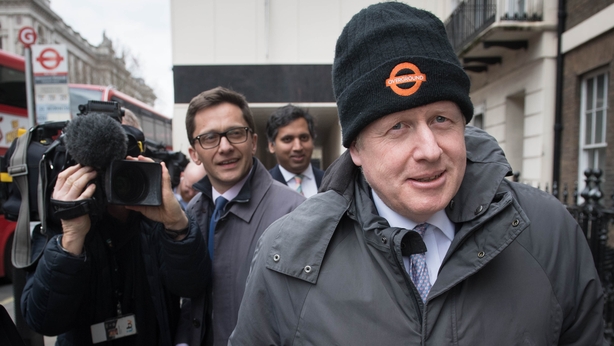 But he stressed he was "not there yet" and signalled that a change at the top may be required to win him over, saying: "If people like me are to support this deal ... then we need to see the proof that the second phase of negotiations will be different from the first."
Meanwhile, an influential critic of the agreement, the chair of the European Research Group Jacob Rees-Mogg, said he was ready to back the deal so long as it won the support of the DUP.
Writing in the Daily Mail, Mr Rees-Mogg said: "I have come to this view because the numbers in parliament make it clear that all the other potential outcomes are worse and an awkward reality needs to be faced."
Conservative MP Nigel Evans, a joint executive secretary of the 1922 Committee, made an open call for Mrs May to "give the timetable for her departure" at the meeting.
But other former rebels urged fellow Tories to get behind Mrs May, warning that otherwise the Brexit process might slip out of their control.
ERG member Daniel Kawczynski said there was "definitely a palpable shift" among Leavers deciding they must come together behind Mrs May's deal as "the least worst option".
Labour tabled its alternative Brexit plan - featuring a permanent customs union with a UK say on trade deals and close alignment with the single market - as one of the indicative vote options.
There was speculation the party would back a motion tabled in the name of former foreign secretary Dame Margaret Beckett, requiring a public vote before ratification of any Brexit deal, after shadow foreign secretary Emily Thornberry predicted it would be "popular".
A motion from SNP MP Joanna Cherry demanded a vote in Parliament to approve a no-deal Brexit two days before it happens, with the automatic revocation of Article 50 if it fails.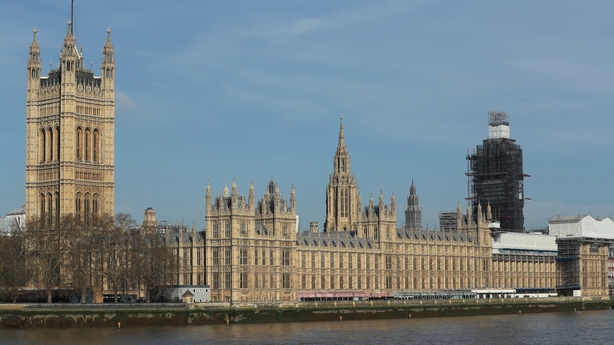 Other options on offer included a new customs deal; a Norway-style "Common Market 2.0" plan; as well as the Malthouse Compromise.
MPs were not given the opportunity to express their views on Mrs May's deal, as the government did not table any motion for the indicative vote process.
Additional reporting PA