Do you ever feel like you're boiling the ocean?  Or that you start with the easiest tasks and delay getting to the thornier, more complex items which need more of your time and energy?  Or that you're constantly in fire-fighter, reactive mode and rarely get to pause for some strategic thinking?
These are all common complaints from people that productivity expert David Allen, author of the 20-year-old bestseller Getting Things Done, has spent years trying to help with.
And in Reignite 5, David Allen will be one of the guests joining us to talk about how we build resilience, what it takes to thrive in the so-called Messy Middle, how to maximise wins and endure lows, and to survive and thrive while staying focused and productive.
Before Reignite 5, we recommend that you undertake a short survey here  with the company ToDoist.  It will help you find out where you are currently time poor and perhaps lacking in some ruthless prioritisation!
The survey also suggests a number of ways to better use your time, having first diagnosed where exactly you're losing minutes and hours in the day! 
These options will range from Time Blocking (large bursts of time for specific tasks) to the Eisenhower Matrix (breaking tasks into four squares based on urgency and importance), and from the Pomodoro approach (working in 30 minute bursts on a timer) and the Getting Things Done method that Allen will concentrate on in Reignite 5.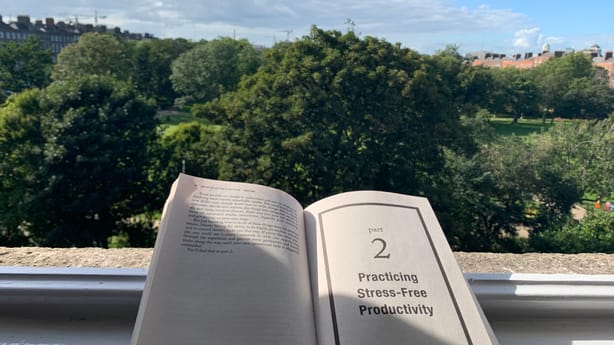 Over the years, you may have found tools, habits and routines that work - but only to a point.  That point might be the Covid lockdown or having a baby or moving house. 
As David Allen explains in Reignite 5, there is no single technique or tool for perfecting productivity, but there are very specific things you can do to facilitate them at a time when work no longer has clear boundaries, our jobs and lives keep changing, and the old models and habits are no longer sufficient, especially since the advent of Covid.
Expect to hear some insightful gems from Allen such as "You can do anything - but not everything" and "If you don't pay appropriate attention to what has your attention, it will take more of your attention than it deserves."
Listen to Reignite Saturdays 10am RTÉ Radio One