Life doesn't need to be as hard or as complicated as we make it, according to author of two New York Times bestsellers Greg McKeown, who will appear on RTÉ Radio 1's Reignite on Saturday.
While many of us had to embrace living at work during a pandemic, there are now opportunities to reset and find an 'effortless' state, according to Greg, author of Essentialism and Effortless, wherein we pair the most essential activities with the most enjoyable ones.
I recently attended an online gathering of almost 100 business women where one word (without prompting) quickly rose to the top when we were asked to consider things we would like to take with us from the last 18 months. That word was 'simplicity.'
The removal of peak time commutes, lunch time queues and long unfocussed meetings revealed a reality about needless stress that previously arose and how our energies were being depleted.
When we talk about a desire for 'simplicity', we're saying we no longer want to feel perpetually exhausted and stretched, but instead feel like we are prioritising and simplifying tasks, while being disciplined about the shape and duration of our work days.
In Reignite 2.2, Greg will talk about simple concepts for creating work/life boundaries such as having a 'done-for-the-day list' and a 'done-for-the-day time,' as well as, critically, his three-step process for 'effortless' actions and results.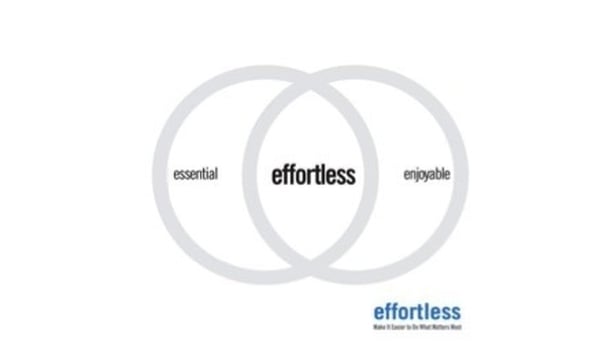 One of Greg's simple mind hacks is to invert questions.
Rather than saying, "how can I work harder?" we should instead ask, "how can I make this easier?"
And when we're starting out with an action plan, we need to first determine what done or finished actually looks like - so we know when to stop!
Ahead of Reignite 2.2, when we'll discuss lots of these simple ideas, you can do the Effortless Quiz over on McKeown's website which helps you figure out if you are making it easier to do what matters most.
Turns out I'm an 'overthinker' and I need to clear the mental clutter and gain clarity on what 'done' looks like.
Thankfully, I know just the person to ask about this decluttering at 10am on Saturday 7 August on RTÉ Radio 1.
You can sign up for McKeown's One Minute Wednesday newsletter here.