Last January, everyone thought they knew what was ahead for Irish farming.
Costs that were already on the rise and adjusting to a greener production model were the main concerns for many farmers. Then the war in Ukraine happened. Everything changed.
Rising costs became skyrocketing costs. Concerns about global food security quickly emerged, as Ukraine's grain output and planting was blocked and fertiliser production fell due to high energy costs. Fertiliser, feed and fuel prices took off.
By June, fertiliser was up 145%, energy prices were up 60% animal feed up 32%.
Following the outbreak of the war, the Department of Agriculture quickly set up the National Fodder and Food Security Committee and Minister for Agriculture Charlie McConalogue announced the Tillage Incentive and the Fodder Support Schemes.
All had the aim of ensuring there was sufficient animal feed in the country, protecting the country's overall food security.
They put some money into farmers pockets and did increase the harvest.
Their success is acknowledged in their rollover into 2023.
Sectoral income boost
Costs may have taken off, but in some sectors, income did too. In terms of farming income, in 2022 there were two big winners.
The average dairy farmer doubled their income to €148,000 on the back of a 44% increase in milk prices.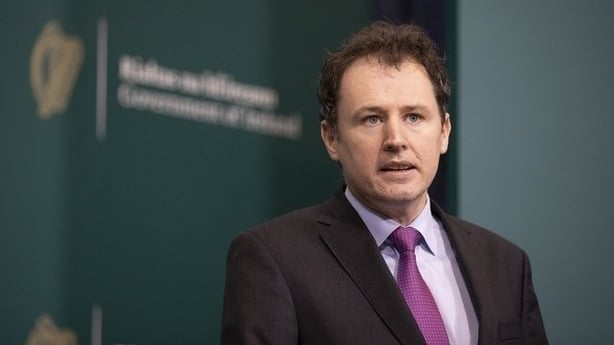 Tillage farmers' income rose 10% to €64,000. Both sectors were more than capable of absorbing inflated costs.
Other sectors, not so much.
Income on sheep, cattle and pig farms declined overall, even though prices for sheep and cattle rose substantially. In 2023, those bumper income hikes are expected to reverse somewhat, but dairy and tillage farmers will still be ahead of last year.
The slow rise in greening
When talk of the risk to our food security first emerged in the spring, some in the farming sector suggested all environmental actions that would in any way curb food production be set aside until the crisis ended.
That did not happen and the progress towards adopting specific emissions targets for the agricultural sector ground on slowly.
The EPA's annual report attributes 37.5% of Ireland's greenhouse gas (GHG) emissions to the sector, mainly in the form of methane from livestock and nitrous oxide from chemical and natural fertilisers.
The Climate Action plan launched in 2021 has already said the sector had to reduce emissions by between 22% and 30%.
Farming organisations argued for the lower number, saying anything more would result in jobs losses, income cuts and shrinking of the sector.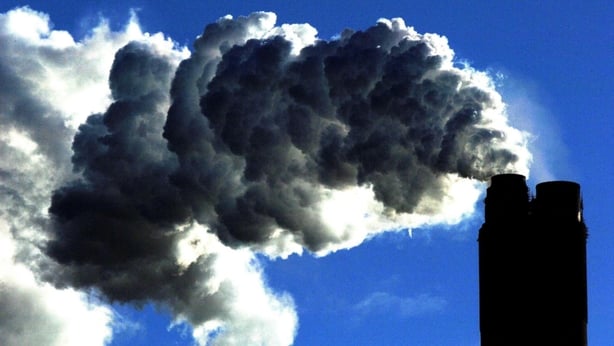 After protracted talks between Mr McConalogue and Minister for the Environment Eamon Ryan, a compromise of a 25% cut by 2030 was agreed in July.
Now the question is how the target can be met and how farmer incomes will be protected, as promised by the Government.
In its latest plan, the Department of Agriculture is emphasising measures like lower slaughter age for beef cattle, methane-reducing food additives, low emission slurry spreading, reducing chemical fertilisers, increasing tillage hectarage and growing multi-species swards.
After that, technological and scientific developments to come will be relied upon.
Huge emphasis is also being placed on attracting farmers into organic production and encouraging more farmers to grow trees.
Government funding for both areas increased massively, especially for forestry, with the announcement of a multi-year €1.3bn programme that will see payments to farmers rise 66%.
As it has always said, the Government is not looking to directly cut bovine numbers, but many of the actions proposed would in effect reduce numbers on a gradual basis.
Food vision groups
However, consensus on the greenhouse gas reductions is in short supply.
In something of a recognition of the need to get farmers on board the low-carbon train, the Minister for Agriculture established the Food Vision Dairy Group and Beef and Sheep groups.
Their briefs were to find ways to stabilise and then reduce GHG emissions from the dairy sector and to identify measures that the beef sector can take to reduce emissions.
All the farming organisations had seats at both tables. In the end, many of the group's recommendations were similar, including elements of voluntary exit or reduction of enterprises.
However, the main farming organisations withheld their endorsement from many of the recommendations that are now with the minister.
Common Agricultural Policy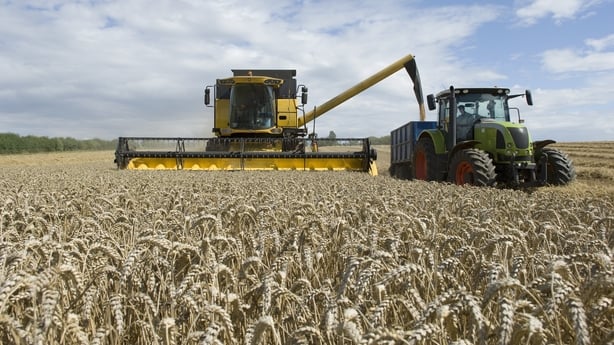 The other major agenda item for farming in 2022 was the finalisation of the new Common Agriculture Policy.
That too was beset by claim and counterclaim about whether the new programme - that runs from January 2023 until the end of 2027 - benefits farmers or the environment more.
Much debate took place around eco schemes, income convergence and the new ACRES environmental scheme.
The IFA and ICMSA lamented the fact that the most productive farmers will lose out, while those producing less food are set to gain.
However, Minister McConalogue visited marts in every county to convince as many farmers as possible of the merits of what is on offer.
The big farming organisations remain to be convinced, but have little option but to get on board the train, as it is already leaving the station.
The destination is more carbon efficient farming, that maintains incomes and production.
A challenge indeed.