With protests gathering pace across China, the big question is whether this could be the undoing of Chinese President Xi Jinping.
The 69-year-old has spent the best part of a decade consolidating power in the Chinese Communist Party and over the country.
The son of a revolutionary and an early comrade of Mao Zedong, Xi Jinping has moved up the party ranks since the 1970s, cementing his authority and influence.
Most recently, the leader secured a third term as president and stacked his inner circle with loyalists - pushing China towards one-man rule.
Over the years he has placed himself as the nation's most powerful leader since Chairman Mao, with a tight grip on comrades and countrymen while his country's economy heads towards becoming one of the most powerful in the world.
However, cracks are emerging due to demonstrations over his strict zero-Covid policy and his dedication to it.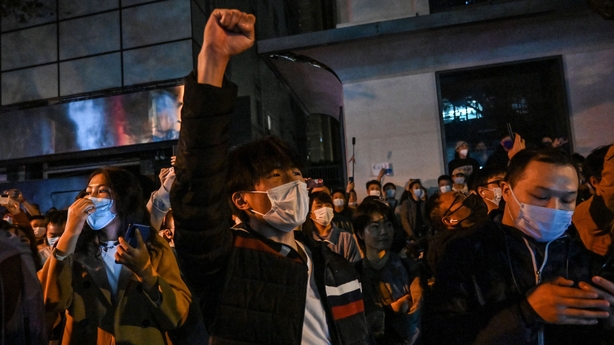 For three years, life and businesses have been significantly disrupted in China due to mass testing, tough quarantine rules and snap lockdowns in an effort to eliminate the virus.
Stories have emerged of people isolating for weeks at home - occasionally with their doors welded shut or with emergency exits locked.
When ten people were killed in apartment block fire in Urumqi, there were claims that fire engines were blocked by pandemic control barriers or by cars stranded after their owners were put in quarantine.
Huge protests broke out and soon spread to other major cities as people blamed the country's strict Covid measures on the deaths.
'End the lockdown' they chanted.
In a country where dissidents are jailed, social media is restricted and the media is censored, there has been global shock that footage of demonstrations has spread across China and the world.
As the protests appear online and gain international attention, the focus is shifting to Xi Jinping and whether this could be the beginning of the end for the president.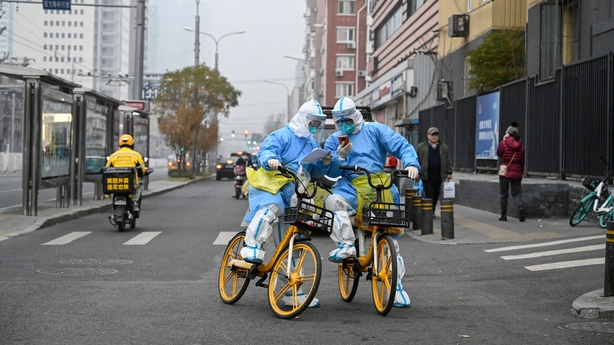 Isabella Jackson, assistant professor of Chinese History at Trinity College Dublin, said she'd be surprised if that was the case.
"I don't see Xi Jinping just ignoring this... and that that his government is going to collapse," she said.
"He has consolidated power very effectively over the last decade. The normal approach in authoritarian regimes in general is to blame local officials," she added.
It's important to remember that in China, protests aren't unusual - usually they revolve around more localised issues like planning and pension problems, according to Prof Jackson.
What's different this time, is that's it's a central government issue and a direct criticism of the Chinese Communist Party which has united people from many backgrounds and cities.
However, it's clear that authorities will do everything in their power to not let this threat evolve into protests that led to 1989's Tiananmen Square, where one million people assembled calling for greater freedom.
"The government will be making sure it doesn't become that kind of scale," said Dr Jackson.
While President Xi has remained silent, his record shows that he's unlikely to tolerate the dissent.
Nevertheless, he has a tough decision to make: does he roll back on his zero-Covid strategy and listen to those on the streets? Or does he ignore the calls and attempt to stamp out dissent?
On the outside, today was business as usual for the president when he met Mongolia's president in Beijing.
On the inside, there should be no doubt he is plotting his next move due to this unwanted attention.
This evening, heavy security was seen on the streets of Beijing following two successive nights of protests.
But Xi Jinping won't loosen his grip on his power easily.