In pub quizzes in years to come, questions might be asked about what the acronyms NIAC, NPHET and the latest one VRG stand for. Over a year ago, most people had never heard of these terms.
They have now become part of everyday language. The VRG is the Vaccine Rollout Group, a new team of top civil servants and others to ensure it all runs smoothly. The Labour Party labelled this new group as more bureaucracy and a 'mudguard' for the Minister for Health.
The National Immunisation Advisory Committee has been around since 1995 and the 22-member group provides advice on immunisation. The Chief Medical Officer of the Department of Health asks NIAC to advise on questions surrounding immunisation.
As an example of how these groups have entered the modern lexicon, NIAC got a reference a week ago on Callan's Kicks on RTÉ Radio. I bet they never saw that happening. It shows how strange these times are.
It's hard to believe that before February last year, even the name Covid-19 was not known. Now it has infected all of everyday life and conversation.
But it was not until 11 February last year that the World Health Organization announced Covid-19 as the name of the new disease that plagues us. Before then, we were all talking about the coronavirus.
From dawn until dusk, it's difficult now to escape talk of Covid-19. It has peppered our lives. What will people discuss when pubs and restaurants finally reopen? It's still likely to be a topic of conversation for a long time to come.
NPHET is also one of the most well-known bodies now, certainly as well-known as the HSE. Indeed, before all this, Chief Medical Officer Dr Tony Holohan was not as widely known, but now would be as familiar as Dr Anthony Fauci in the US and arguably as influential.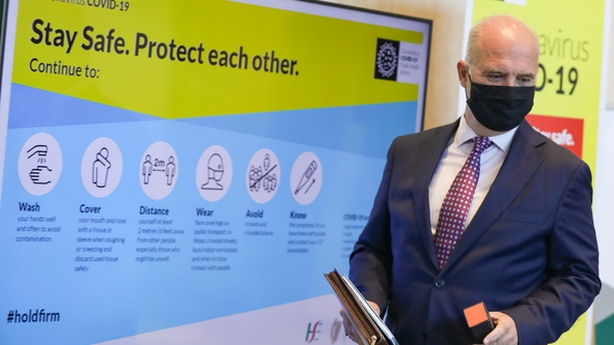 Dr Holohan was back at work this week after taking leave in February following the death of his wife. His input into the next moves by the Government will be significant.
There will be a time, in the not too distant future, when we will no longer have twice weekly briefings broadcast from NPHET. When daily case numbers will not have the same importance, when NIAC will put its focus on other matters, and when some of the doctors and scientists who have become household names during the pandemic will become less visible and tied up mostly in their day job.
So this will all pass in time and we will look back from a different perspective. We certainly won't call them the good old days of lockdown, but we will remember and take the lessons learned.
The Government and HSE vaccination targets are under pressure. In his address to the nation on 23 March, the Taoiseach said that more than 80% of adults would get their first dose of vaccine by the end of June.
In the Dáil last Tuesday, Micheál Martin insisted that the target to have 82% of the adult population vaccinated with a first dose, or be offered one, by the end of June still stands.
He acknowledged that there were challenges to the supply system. For example, AstraZeneca has again failed to meet a promised supply this weekend of 45,000 doses. That was cut to 9,000 doses. A larger supply of 165,000 doses at the end of the month has also been delayed by a few days.
In the Dáil, Alan Kelly also questioned the Taoiseach as to whether Ireland was on track for 250,000 vaccinations a week by the end of this month. To meet that older target, 250,000 vaccinations would have to be administered next week.
In relation to targets, it is important to differentiate between official commitments to have a certain number of people 'vaccinated' by a set date, and commitments to have 'offered' people vaccines by a certain date.
What's the difference? Having a certain number of people vaccinated by a date is clear. Having them offered a vaccine by a certain date could mean someone is offered a vaccination date in June or July, for August, September or later.
Or having offered could mean a person was offered a vaccine but declined vaccination for whatever reason, be it vaccine hesitancy or wanting another vaccine type. The HSE has made its position clear that people do not have a choice of vaccine.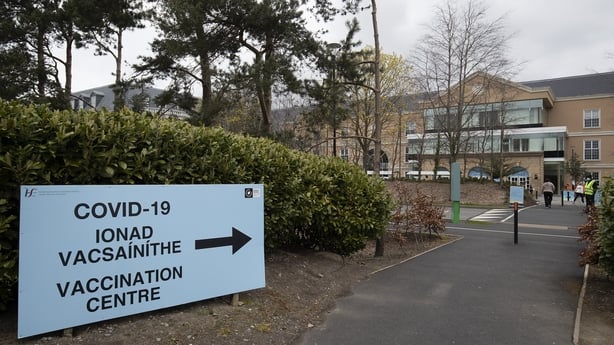 Deputy Kelly also asked if Ireland had enough vaccinators, given that he had seen advertisements for these posts go up five times.
The HSE said that 1,502 people have been recruited through the national vaccinator campaigns. Some have either started, or are ready to start once their vaccination centre needs them.
It said there are still 2,404 people in the national recruitment process and "no final requirement has been set at this point, as it will be contingent on the capacity from other vaccination channels".
As a policy, to protect existing health services, the HSE is not generally targeting existing health staff in public or private care for vaccinator roles.
Along with having sufficient vaccines, having enough vaccinators for the programme will be essential for its success.
Official figures up to last Tuesday, show that 878,823 people had received their first dose of a Covid-19 vaccine. There were 362,142 people who had been fully vaccinated. The total number of vaccine doses administered was 1.24 million.
The most recent HSE target for April was to administer 860,000 doses this month. At the end of March, the HSE had administered a total of 865,460 doses of vaccine. By last Wednesday, the total had risen to over 1.275 million.
It means that so far, over 410,300 doses have been administered in April. On that basis, it's hard to see the target of 860,000 doses administered in April being reached, given the end of the month is fast approaching.
It will be early next week before we hear the verdict from NIAC on the Johnson & Johnson vaccine, and any further view it has in relation to AstraZeneca. These decisions will be very important for the national vaccination campaign and the reopening of society.
NIAC is not expected to make any recommendation at this point on extending the interval between the first and second doses of mRNA vaccines.
Meeting vaccination targets is crucial to the expected lifting of restrictions and a return to some level of normality during the coming summer and autumn.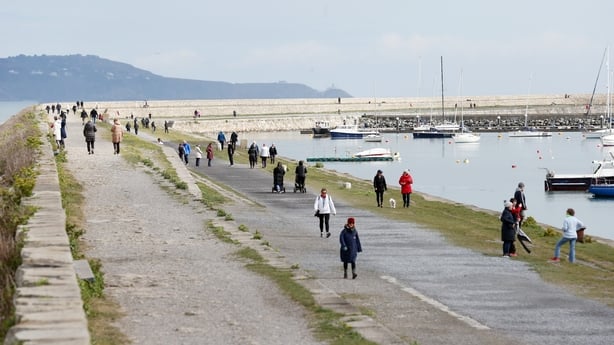 People are expecting to be able to travel around the country and holiday in hotels. Some people will also be keen to travel abroad for breaks. But any changes to advice on international travel looks far off in the horizon at this point.
The Government has said it will be a number of months before international travel resumes. It's not clear exactly what a number of months means.
We are 17 weeks in Level 5 lockdown now. Hospital cases, numbers in ICU, outbreaks and daily case numbers have been reducing.
People are yearning to know the endgame. They want more certainty around dates, so they can plan their lives and summer holidays, so that closed businesses can resume and buy stock and for a clear map on how to exit lockdown.
There will be a better picture of things when a further easing of restrictions is announced by the Government next week.
The view from NPHET this week was that while Ireland is going in the right direction, it wants to see the case numbers reduce further. All indicators of Covid-19 are that it is stable, or declining slowly. That is good news. But any impact from recent restrictions change will not be seen until the coming weeks.
It has been quite a beautiful week of weather - uplifting for many people. Spirits are rising, as are expectations for a greater relaxation of measures. They say that caution is the parent of safety, and NPHET will adopt a conservative approach in its advice on the way forward.
It's a delicate balancing act for the Government now, to instil a sense of hope and real progress, while all the time ensuring that the virus remains manageable.
We have reached another one of those key moments now, when the best decisions on lifting restrictions are crucial. Like a game of chess, it's not about always being right, but making better choices than the virus and winning out.
So a lot is riding on our next move.