For the European Union, the second quarter cannot come soon enough. The vaccine roll-out has been beset by problems, some unforeseen, some the responsibility of member states, some down to the European Commission's procurement strategy, and some of it down to AstraZeneca.
But none of it is pretty.
The success of the UK's roll-out, by contrast, has been galling. For eurosceptics, it is the ultimate vindication of Brexit; for the EU, Britain's success has literally been at Europe's expense, due to a belief that AstraZeneca gave tens of millions of vaccine doses to the UK that should have gone to the EU.
Getting a dispassionate or fair-minded perspective on what has gone wrong is not easy. The arguments are mired in hidden contracts, the complexities of clinical data, and a poisonous post-Brexit climate.
But there are big questions about whether not the EU was properly set up to deal with a once-in-a-century mass vaccination campaign.
"The EU is not a state," Guntram Wolff, director of the Brussel-based think tank Bruegel, told RTÉ's News at One on Tuesday. "It doesn't have full executive powers in the health policy area. The powers are really still at member state level. If you want to really fix this you would need a treaty change."
By contrast, the US is a state. In May last year, it launched Operation Warp Speed, a multi-agency drive pouring billions into R&D, clinical trials, manufacturing and distribution around eight Covid-19 vaccine candidates.
Developers were given billions of dollars even if it was not clear their vaccines would be approved by the US regulator.
"In exchange [for the investment], it looks like the US government then owns, say, the first 100 million doses of the vaccines that are being made at these plants here in America," Chad P. Brown, senior fellow at the Peterson Institute for International Economics, told the Trade Talks podcast.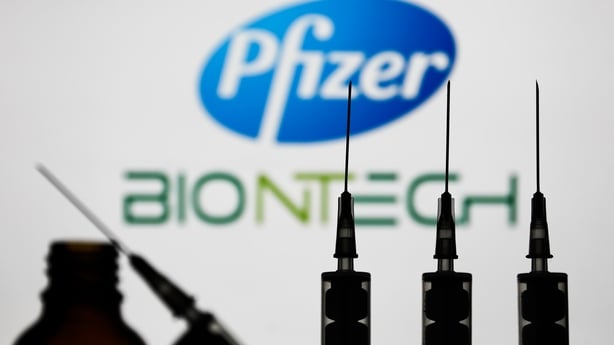 The US also subsidised American companies making inputs: glass vials, syringes, bio-reactors. That meant US vaccine manufacturers were first in line for these inputs, pushing firms from other countries to the back of the queue.
If Warp Speed was all about America first, the EU strategy was about providing vaccines for all 27 member states - big and small, rich and poor - and for developing countries.
The European Commission launched its Vaccines Strategy on 15 June, a month after Operation Warp Speed.
"This is the EU at its best," health commissioner Stella Kyriakides said at the time. "Pooling resources, joining efforts, bringing tangible results to the everyday lives of people. No one is safe until everyone is safe and we will leave no stones unturned in our efforts to protect EU and global citizens."
The ambition was the high-speed development of safe, affordable vaccines that would be made available for Europe and beyond. Pharmaceutical companies would have some of their upfront costs paid for through Advance Purchase Agreements (APAs), with member states paying the remainder if and when successful vaccines became available.
Member states had agreed a €2.7 billion Emergency Support Instrument (ESI) for the Covid-19 response as a whole, and most of this went on vaccine development.
By contrast, the Trump Administration threw $18 billion at Warp Speed, something French President Emmanuel Macron ruefully admitted gave the US an edge.
"They had more ambition than us," Macron told Greek television, "regardless of our own investment... They applied it to vaccines, to research. We were not quick enough, nor strong enough on that. This is absolutely true and it was thought that the vaccine would take a long time to take off."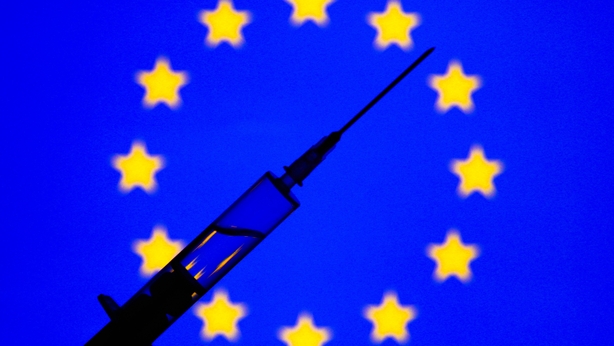 The EU was also in uncharted territory. The Commission had never embarked on such a negotiation. Member states were worried about handing over jealously-guarded national health powers. Capitals were pushing their own ideas about the best technologies to use, and which candidate vaccine to go for.
A steering board was set up comprising officials from all 27 national departments of health, and the European Commission. It appointed a Joint Negotiating Team made up of representatives from seven member states, and it reported to the board once a week.
"There were huge amounts of money involved," says one official close to the process. "It was unprecedented, especially with the handing over of health competences. There was a degree of nervousness."
But critics say getting member state buy-in further hampered the EU negotiating effort.
"Member states wanted on the one hand, as is so often the case in Europe, to delegate the task, and on the other, to sit there around the table and take all relevant decisions themselves," says Guntram Wolff. "This decision-making by committee is just slow. It leads to the lowest common denominator, instead of a bold and risk-friendly strategy."
However, officials said they moved much faster than usual, and managed to keep the process on track, despite 27 competing priorities. "It was a miracle they held it together," says one official.
Whereas the US invested big and early, and spread the risk over the whole spectrum - procurement, research and development, clinical trials - the EU was playing catch-up, and was focusing mostly on procurement.
"The US investments were more focused on production, clinical trials, and as part of that getting access to the vaccines," says Rasmus Bech Hansen, CEO of Airfinity, a science consultancy.
"But they were investing more in making sure that the vaccines could be produced at scale and the development pace accelerated. That is really the key difference."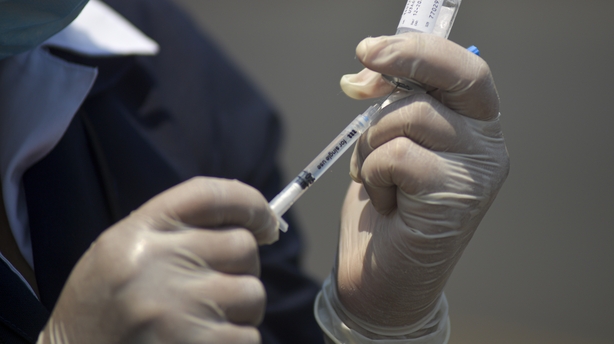 While the US was less risk-averse, member states spent negotiating capital on indemnity, to ensure that if something went wrong with a vaccine, Big Pharma and not taxpayers would be on the hook.
The cost factor also cropped up when it came to how the negotiated vaccine doses were distributed. Member states had agreed a straightforward pro-rata allocation, with countries getting doses according to their population size.
However, Sandra Gallina, the EU's chief negotiator, told a European Parliament committee this week that the trend was for member states to order less than their pro-rata allocations.
In other words, capitals were hedging, since pouring money into something that may not work out can be politically fraught. Other countries said they would step in to "soak up" what was left over, in order that the agreed price did not rise.
In any event, the European Commission insisted it had bought more than enough doses - 2.3 billion in all - from the portfolio of six candidates to ensure that Europeans would be vaccinated.
Then came a damning Der Spiegel article on 18 December.
The article claimed that between August and October, the Commission had negotiated contracts with AstraZeneca, Johnson & Johnson and the French company Sanofi, yet had not concluded firm deals with Pfizer/BioNTech and the US company Moderna.
Clinical trials at the time were showing that Pfizer/BioNTech and Moderna were the most promising candidates.
By contrast, the US had secured 600 million doses of Pfizer/BioNTech and 500 million doses of Moderna.
The magazine claimed the Commission did not nail down firm contracts with Pfizer/BioNTech and Moderna until mid-November, and even then ordered fewer doses than it could have. Der Spiegel said the Commission secured only 200 million doses of Pfizer/BioNTech, with an option on a further 100 million, but that the company had offered 500 million in the first round.
This at a time when clinical trials were showing efficacy of 95%.
These claims have been categorically denied by the European Commission.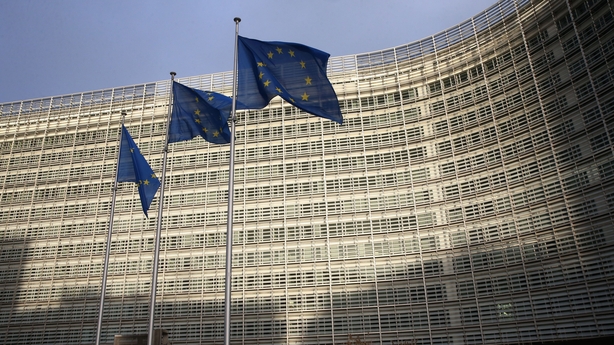 One EU source says that by the time the Der Spiegel article appeared, hindsight was playing a big role. Pfizer/BioNTech had already been granted approval by the UK regulator and its mRNA technology was being hailed as the big breakthrough, but in October that was not the case.
"Before October, even in the scientific world there were doubts as to the feasibility of using mRNA technology for vaccines," says the source.
On the claim that Pfizer/BioNTech and Moderna offered more doses and the Commission refused, this is strongly refuted. It's understood that at the outset all the candidate manufacturers were offering many hundreds of millions of doses, as you would expect in any negotiation, but the figures were quickly brought down to between 300-400 million doses per company.
The source points out that last summer no-one knew if any of these vaccines were going to be successful, so the Commission, in tandem with member states, sought a broad portfolio of six vaccines in order to spread the risk, and a broad average of 300-400 million doses each.
"Of course, knowing where we are now," says the source, "it would have made sense to order two billion doses of Pfizer. It's easy to say we should have ordered more, but during the negotiations and when we concluded the contract, and although some clinical trials were going in the right direction, there was definitely not that certainty."
EU officials now say that AstraZeneca fulfilled the entirety of its contract with the UK, with millions of doses coming from EU facilities, yet delivered only one quarter of the EU's contract.
However, once those clinical trials started to bear fruit, the UK grabbed a head start on vaccine approval, opting for emergency authorisations, permitted under EU rules, for three vaccines: Pfizer/BioNTech was authorised on 2 December, AstraZeneca on 20 December and Moderna on 8 January. By late December, the UK had ordered 367 million doses, including 100 million from AstraZeneca.
Also, in early January the UK opted for a first dose strategy, meaning that instead of citizens requiring a second jab within three weeks they could wait for three months, meaning that more people could at least get a first dose quickly.
The European Medicines Agency (EMA), by contrast, is not mandated to grant emergency approvals. It did, however, move to an accelerated procedure, cutting the assessment time from 210 to 150 working days, and using a "rolling review" approach so that experts could review clinical data even as the vaccines were still being developed.
In December, the EMA was under pressure from some capitals to speed up the process. But the agency was also mindful of Europe's anti-vax sentiment. "While speed is of the essence, safety is our number one priority," the agency's Irish executive director Emer Cooke told MEPs.
"These vaccines will be given to millions of people in the EU, and we are keenly aware of the huge responsibility we have to get these recommendations right to protect the European population."
Europeans might have been able to live with the complexities of the negotiation process, and the EMA's need for due diligence, had it not been for the AstraZeneca factor.
It's a problem which has ripped through the EU's roll-out. The first sign of trouble was when the Anglo-Swedish company alerted the Commission on 8 January that "initial volumes will be lower than anticipated" due to "reduced yields at a manufacturing site within our European supply chain".
In fact, of the 90 million doses the company was due to deliver in the first quarter, it would only manage 30 million, and in the second quarter only 70 million out of 180 million.
There followed a bitter and very public dispute between the EU and AstraZeneca, culminating in Brussels demanding that the contract be published. When the contract was published on 29 January, the Commission said it proved that AstraZeneca had promised to produce its EU doses at two British plants, as well as two European plants.
EU officials now say that AstraZeneca fulfilled the entirety of its contract with the UK, with millions of doses coming from EU facilities, yet delivered only one quarter of the EU's contract.
There is ill-disguised fury at this situation. One senior EU figure says the company effectively agreed two almost identical contracts, one with Britain, one with Europe, that could not both be fulfilled at the same time.
"AstraZeneca has sold three factories out of the four they have in the European contract twice," says one EU diplomat. "Once to the EU and once to the UK. In doing so, it has pitted two blocs, which are already in a fraught divorce, against one another."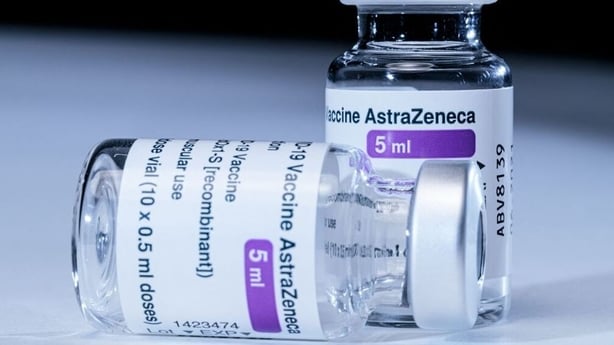 At the end of January the European Commission set up an export authorisation scheme on foot of the AstraZeneca revelations. It was officially designed to ensure greater "transparency", but the intention was to unveil where the UK was getting its AstraZeneca doses from.
Since then, the Commission says it has authorised 381 vaccine exports outside the EU, and blocked one - a consignment of 250,000 doses bound for Australia from Italy.
Despite grave concerns within the global pharmaceutical community about the Commission's ever-tightening restrictions, it's clear that Brussels believes that by finding out what vaccine doses go where, the EU now has some moral weight in demanding a rebalance.
On Thursday, Commission president Ursula von der Leyen told EU leaders the transparency mechanism showed the EU had exported 77 million doses around the world, including 21 million to the UK.
In turn, the EU had received 88 million doses, of which 68 million had been administered.
Leaders, even those like the Taoiseach Micheál Martin who are worried about Brussels getting into an escalating vaccine war, believe this information gives the EU leverage in its three-way dispute with AstraZeneca and the UK.
The summit statement on Thursday night carefully balanced talk of protecting supply chains, while keeping up the pressure on companies who failed to abide by contracts.
While there have been detailed talks between the Commission, AstraZeneca and the UK government, there has been no breakthrough yet, although a positive-sounding statement on Wednesday night spoke of a "win-win situation" for citizens on both sides of the Channel.
Senior EU figures believe the defence that the UK's contract with AstraZeneca is simply better, or harder, than the EU's contract does not fly, and is, in any event, a weasel argument when millions of Europeans are being denied life-saving vaccines.
Yet, the EU is contemplating an equally hardball response. Senior figures say that the UK is strongly reliant on Pfizer/BioNTech vaccines, produced in Europe, for the roll-out of second jabs.
Those doses in turn rely on UK lipid nanoparticles which are essential to the production of the mRNA vaccines. That will have to be taken into account if the European Commission decides to block AstraZeneca or Pfizer doses going from EU plants to the UK.
EU leaders certainly hope things don't come to that. What Europe is banking on is that some 300 million doses of Pfizer/BioNTech, Moderna, Johnson & Johnson (and AstraZeneca) vaccines will begin to flood member states from April onwards, and that the vaccine standoff will be quickly forgotten.
It's arguable that if AstraZeneca had delivered what it was contracted to deliver in the first quarter, then the European roll-out would have been significantly more successful, although still not as quick as those in the UK, Israel and the US.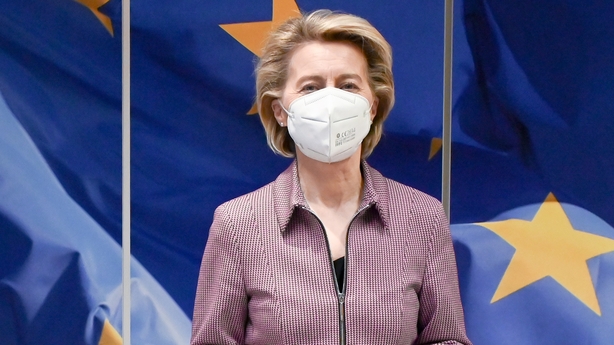 But those who lambast the EU for its failures need to face the counterfactual. What if the EU hadn't got involved at all?
An unseemly scrap between Austria and other member states at this week's summit provides a glimpse of what things might have been like if member states had adopted an every man for himself approach.
Austria bet heavily on the cheaper AstraZeneca vaccine during the negotiations last year. When Pfizer/BioNTech made available 10 million emergency doses two weeks ago, Austria said it should get more than its pro-rata allocation because it was disproportionately exposed by the AstraZeneca shortfall.
Austria's Chancellor Sebastian Kurtz demanded that its needs be agreed by EU leaders at the summit, but they exasperatedly noted that other countries - Latvia, Bulgaria and Croatia - were actually more deserving of extra doses, and that Vienna had even decided not to draw down its full allocation during the negotiations last year.
"If 27 member states were independently negotiating with pharmaceutical companies, there would have been hell to pay," says one EU official.
"You could just imagine the turf war. It's not just that the joint procurement approach meant member states were getting the cheapest price.
"Some member states would not be able to afford large volumes of vaccines. And if Poland, the Czech Republic and Bulgaria can't get vaccinated, there's no point in Germany getting vaccinated."
Yet, the roll-out has inflicted enormous reputational damage on the EU, even if much of that damage has been fanned by a triumphalist UK press. Indeed, during this week's summit, the Taoiseach reminded leaders about how exposed Ireland is to the anti-EU odium being pumped out of Fleet Street, and how demoralising it is.
There will be a long and painful inquest into how things might have been done differently, and it may well be that member states will need to grant more powers to Brussels as a result.
Rasmus Bech Hansen, of Airfinity, says that since a pandemic comes under the sphere of biosecurity, mass vaccinations would normally be the preserve of national militaries and health systems. These are two fields in which the EU has notoriously limited competences.
"Vaccine procurement has [traditionally] been a defence spend," he says. "It is seen as part of biosecurity protection. It is an area where you need to take a lot of risk. Some vaccines might not work, so it is a very different mindset.
"The other thing about the defence sector is that they are used to making quick decisions under pressure and working closely with the private sector."
Hansen says the EU should have taken a decision at summit level last spring to establish a centralised command structure to drive a joint pandemic response, drafting in health and military figures from all member states and the Commission - even involving NATO.
This may sound far-fetched, but the idea of a respiratory pandemic sweeping the globe and killing nearly three million people in one year also sounded far-fetched. Until it happened.