In July, the Economist described Ireland as "an unlikely diplomatic superpower".
Name-checking Ireland's signature achievements from the St Patrick's Day access to the White House to Paschal Donohoe's election as president of the Eurogroup, the Economist declared that "on a per-head basis, Ireland has a good claim to be the world's most diplomatically powerful country".
The influential Charlemagne column continued: "In June Ireland won a seat on the UN Security Council, fending off Canada, another country often flattered by comparison with a bigger, sometimes boorish, neighbour.
Barely a decade after a financial crisis saw Ireland bailed out, Philip Lane, the former head of Ireland's central bank, is the main thinker at the European Central Bank.
In Brussels, Ireland's commissioner Philip Hogan is in charge of trade, one of the few briefs where the European Commission, rather than EU governments, is supreme."
The events of the past days may well have taken the glister off that unlikely superpower status.
How badly Ireland's reputation is dented will depend on Ursula von der Leyen, the European Commission president and how she responds to the detailed report she has asked Phil Hogan to deliver on what happened at the Clifden golf dinner, and how he complied with the restricted movement obligations in Kildare and elsewhere.
The early indications are not good for Mr Hogan.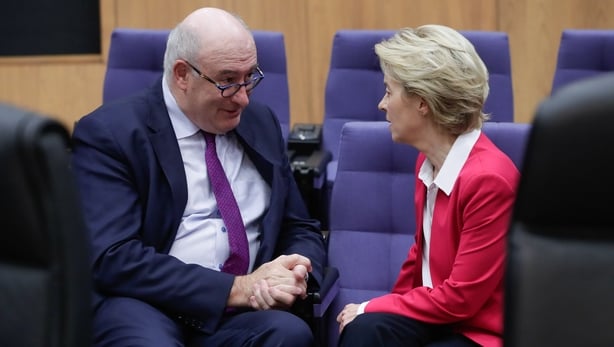 Having received the report last night, Ms von der Leyen's spokesperson Dana Spinant said the president needed further "details and clarifications".
Ms von der Leyen has taken a notably stern approach.
The European Commission is notoriously squeamish about commenting on domestic politics, but when the leader and deputy leader of a member state government ask their own EU commissioner to consider his position, then the stakes have been raised.
Secondly, the EU's reputation at the outset of the Covid-19 emergency took a battering and the Commission has been desperate to repair the damage. 
Commission sources say President von der Leyen is highly sensitive to any notion that there is one kind of accountability for national politicians and another for European commissioners.
Since the dramatic statement by Micheál Martin and Leo Varadkar on Saturday night, asking Mr Hogan to consider his position, there have been intense contacts between his Cabinet and Ms von der Leyen's office.
Both have spoken by phone, although, ironically, due to quarantine requirements to which Mr Hogan is subject under Belgian rules following his return, they have not met in person.
1) I wish to apologise fully and unreservedly for attending the Oireachtas golf society dinner on Wednesday night last.

— Phil Hogan (@PhilHoganEU) August 23, 2020
So far spokespersons for the Trade Commissioner have provided a fragmented account of his movements.  On Friday, one spokesperson said he had returned to Ireland at the end of July and went to Kildare, leaving the county on 5 August before the local lockdown was introduced on 7 August in order to attend a medical appointment in Dublin.
It has been pointed out that if the commissioner was complying with the 14-day restricted movement rule for those arriving from a non-Green List country, like Belgium, then he would have had to have arrived in Ireland on 22 July in order to be able to start moving from Kildare on 5 August.
There are further discrepancies. 
A spokesperson told RTÉ News over the weekend that Mr Hogan had travelled "briefly" to Kildare from Kilkenny before travelling on to Clifden on 14 August in order to collect "personal belongings and essential work documents".
However, last night when it emerged that Mr Hogan had been stopped by gardaí and was cautioned for using his mobile phone while driving, a spokesman said the incident had occurred while he was driving in Kildare to collect the documents not on 14 August, but on 17 August.
These are the kinds of details that Ms von der Leyen will want cleared up and spelled out. 
If she is to retain confidence in Mr Hogan, then having taken a very public stand on the affair she will not want to have to stand over an account of his movements which is riddled with inaccuracies.
However, Ms von der Leyen's options for sanctioning Mr Hogan are limited.
Under Article 17(6) of the EU treaty the Commission president can only ask a commissioner to step down if he or she is guilty of serious misconduct, or if they are "no longer fulfilling the conditions required for the performance of their duties".
---
Read More:
EU Commissioner Hogan issues apology over golf event
Hogan stopped by gardaí for using phone while driving in Kildare en route to Galway
Hogan says he 'complied fully' with quarantine requirements
---
These rules are laid down in the Code of Conduct for EU commissioners, which was updated in February 2018.
The Code focuses mainly on the integrity and ethical behaviour of Commissioners, ensuring there are no conflicts of interest, that privileged information is not used for personal gain, and that commissioners are independent of national politics and work solely for the European interest.
The updated version of the Code holds that current (and former) commissioners "shall behave and perform their duties with complete independence, integrity, dignity, with loyalty and discretion, in compliance with the rules laid down in the Treaties and as spelled out in this Code of Conduct. They shall observe the highest standards of ethical conduct."
Furthermore, commissioners are required to "respect the dignity of their office and shall not act or express themselves, through whatever medium, in a manner which adversely affects the public perception of their independence, their integrity or the dignity of their office."
In recent weeks the Commission has issued guidelines to all 27 commissioners reminding them that they must comply with all national Covid-19 restrictions when travelling to another member state, or their home state, and when returning to Belgium.
Could a breach of such guidelines amount to "serious misconduct" or something which would adversely affect the "dignity" of Mr Hogan's office?
This will be something that Ms von der Leyen will have to assess. 
However, she does not have a sliding scale of sanctions, proportionate to any alleged offence. The only weapon she has is to effectively fire Mr Hogan, and the bar for that seems particularly high.
Firing a commissioner is not done lightly. 
The Santer Commission (1995-99) resigned en masse following months of fractious conflict with the European Parliament over corruption allegations surrounding the French commissioner Édith Cresson, a convulsion which ushered in sweeping changes, including the creation of the anti-fraud office OLAF.
During the Barroso II Commission the Maltese commissioner John Dalli was forced to resign over allegations he had sought funding from a Swedish tobacco company in order to change EU tobacco regulations. Mr Dalli fiercely denied the charges and the case was for years mired in court action.
An allegation of corruption involving Big Tobacco is arguably a different ballgame compared to a domestic controversy over the alleged breach Covid-19 restrictions.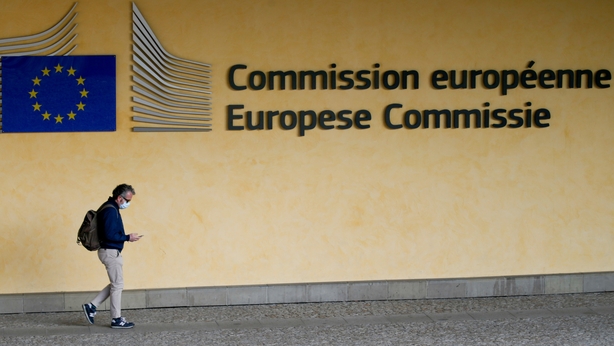 But Ms von der Leyen will be aware that the coronavirus has wrecked lives and economies across the EU and that what happened in Ireland cannot be brushed off as a domestic scrap for which the Commission has no competence to intervene.
But it is also true that for a commissioner to be sacked because of domestic pressure would create a precedent that the Commission will not tolerate. 
Commissioners are accountable to the European Parliament, not national capitals. So far the Parliament, which is still in recess, has not been hugely exercised by the affair. 
Officials insist that if Commissioners were at the mercy of the partisan politics of member states then the system would simply grind to a halt.
That said, Mr Hogan is being damaged by the affair. He is a second term commissioner with one of the big portfolios, a heavy hitter with a long track record of blunt speaking about Brexit and US President Donald Trump, and a politician with a reputation for being a canny and disarming negotiator. 
His star was at its zenith on his appointment in November last year, and he immediately rattled Mr Trump administration cages over EU-US trade tensions.
But the Clifden golf controversy comes on the heels of Mr Hogan's ill-fated bid to become the next director-general of the World Trade Organisation. 
The job fell vacant a year ahead of time and Mr Hogan, who may well have applied for the post a year later, let it be known he was interested.
According to those close to him, his bid was very well received by the Irish government, and that he received encouraging support from the Commission and member states.
On one day in June, Mr Hogan canvassed the support of no fewer than seven EU trade ministers.
He would publicly only say he was "exploring" the idea of going for the job. 
However, it soon became clear that concerns were mounting. It appeared that the Africa Union wanted to delay the election process beyond November, possibly until early next year.
Having expressed an interest in the job, Mr Hogan was told by the European Commission that he would have to avoid pronouncing on certain trade matters to avoid any perception of a conflict of interest.
So, potentially the EU would have had a hobbled trade commissioner for the best part of a year at a time of deepening trade conflict with the United States.
One flashpoint is the implementation by a number of member states, including France, of a digital tax targeting US tech giants.
President Trump had invoked Section 301 of the 1974 US Trade Act threatening to retaliate if the tax discriminated against American producers. 
Undaunted, Mr Hogan is said to have prepared a speech and press event to launch his bid for the WTO job.
However, on one Sunday in mid-June he met Ms von der Leyen and was effectively told not to go for it.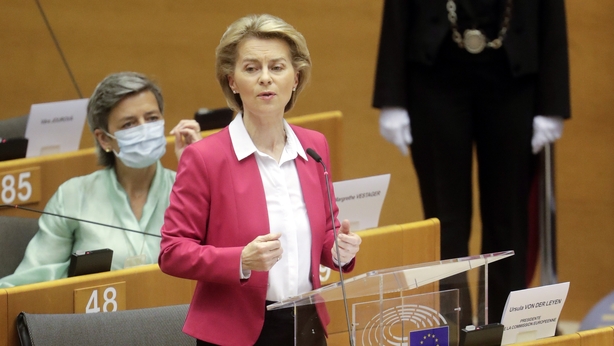 "If Phil had run I think there would technically have been no trade commissioner," says one EU diplomat. "I think it was the realisation that he couldn't leave the Commission for as long as he would have liked to run a proper campaign."
The affair certainly took some of the gloss off Mr Hogan's normally sure-footed deportment since his arrival in Brussels.
While this new controversy may not have electrified national capitals, in the normally sleepy month of August it is the main story preoccupying the Brussels press corp.
During today's daily Commission news briefing there were 20 minutes of questions about the golf event and his caution over using a mobile phone while driving.
When he was confirmed as trade commissioner it was hailed in Ireland and across the EU as a major achievement for the then taoiseach, Leo Varadkar, as well as for Mr Hogan himself. 
The Irish commentariat saw it through the Brexit lens, anticipating Ireland's enforcer confronting the UK across the table on trade negotiations.
As it has transpired, Michel Barnier remains the lead player on the negotiations. 
However, he and Hogan have a close relationship, and have met once a week, either physically or virtually since the beginning of the year to discuss the latest developments in the future relationship negotiations with Britain.
Mr Barnier also relies on scores of EU trade officials, all of whom report directly to Mr Hogan (on Friday, perhaps deliberately, Barnier paraphrased Hogan on the nature of trade agreements during his statement at the end of last week's negotiating round).
Officials say Mr Hogan has also played a valuable role behind the scenes thanks to his contacts in the UK government and his understanding of British political culture.
As we enter the decisive phase in the Brexit negotiations, not to mention the prospect of a second Covid-19 wave across Europe, the Clifden controversy is the last thing that Ursula von der Leyen needed. 
For now, it seems that Mr Hogan has no intention of resigning, and that she does not yet have a compelling reason to sack him.
But in these extraordinary times, perception is everything. Phil Hogan is not out of the woods yet.