"Teachers are being asked to draw on existing records and available evidence, to provide a fair, reasonable and carefully considered judgment of the most likely percentage mark that each student would have achieved".
This is a sentence from FAQs published on Friday by the Department of Education. It sums up the radical feature that is at the centre of this newly devised calculated grades system.
In normal times such a decision – to require teachers to judge their own students for such a high stakes process as the Leaving Certificate exams – would have caused uproar, striking terror in the hearts of many teachers, and also students and parents.
But these are not normal times.
At the core of the new system is trust in teachers, in their knowledge of their own students and their desire to treat them fairly.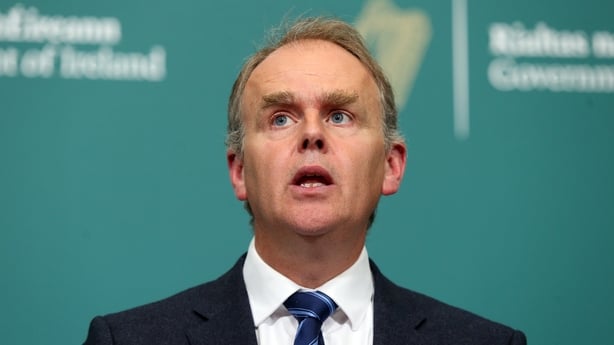 There are checks and balances. The marks and rankings that class teachers will devise will be looked at and evaluated with colleagues teaching the same subject. School principals will then examine them, and they have the right to query those outcomes and even send them back.
After that, those marks and rankings will be put through a complex national standardisation model that will be run by a newly established unit in the Department of Education. This will measure those marks and rankings against statistical profiles of those same schools performances in exams in recent years.
According to the Department, there will be more checks and balances "to identify any cases where there might be something unusual about an individual's estimated mark".
---
Read more:
5 things we learned about this year's Leaving Cert
Teacher union executives meeting over Leaving Cert grading plan
---
This is likely to refer to the fact that some students will be out on their own, perhaps for example performing very strongly in a school that usually has much lower attainment levels.
Data from the UK shows that high performing students attending disadvantaged schools for instance are more likely to have their predicted grades underestimated.
This newly devised system is a complex one, devised over the past many weeks. Those weeks saw sustained and mounting pressure from many students, for cancellation, and for their voices to be heard. All the while work was ongoing on a number of fronts; how to hold the exams, and what to do if we couldn't.
The students who pushed deserve credit for their efforts. Their voices were heard. Their concerns around anxiety and stress were well founded. Politicians and others did listen.
And the public health advice was in the end overwhelming.
This summer's Leaving Cert exams cancelled as Minister for Education Joe McHugh reveals details of alternative plans | Read more: https://t.co/uzfsAkWqAp pic.twitter.com/2M3iW8HVpr

— RTÉ News (@rtenews) May 8, 2020
The Minister for Education held out hope for as long as he could. He wanted to see the exams take place. The beauty of the traditional system, he said, was its anonymity. Those correcting Leaving Certificate papers, in the normal course of events, have no notion of the socio-economic or ethnic background of the student, or their gender, or any other factor.
Of course the traditional system is not completely fair, but when it comes to the correcting of papers there is little if any room for bias.
Joe McHugh admitted at Friday's press briefing that he has misgivings. He went ahead, he said "with a heavy heart".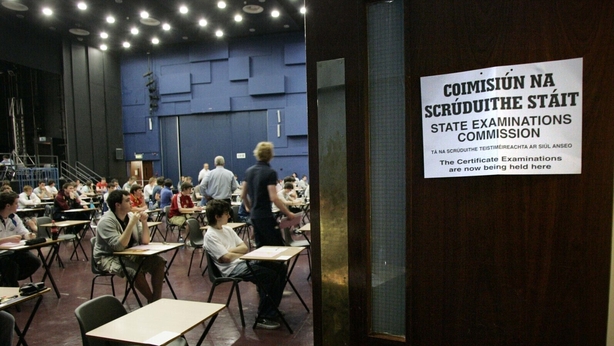 During that briefing I received a text message from a parent, "can my daughter stop studying?" she asked.
My answer was "yes".
This solution is far from ideal. It will not suit all students. Teachers have huge misgivings. It is legally "vulnerable", according to the minister.
But in the midst of unprecedented crisis, when families are burying loved ones as a result of this pandemic, when contact with any other person poses a potential risk to health and even life, what were the alternatives?
At least now that uncertainty, and the stress and anxiety it brought with it, is at an end for the class of 2020. There is a lot to be ironed out. There will be many questions to consider over the coming weeks and even months.
This news will not be fair to everybody, but many believe it is the 'least worse' option that so many were searching for.
And the class of 2020 – most of them at least – can begin now at long last to look ahead to the rest of their lives.