It took two days to identify the body found in the burned-out car as Wayne Whelan.
The 42-year-old gangland criminal was so badly burned in the fireball in Lucan, Dublin, earlier this week that he could only be positively identified through his DNA.
Gardaí were not satisfied to name him as the latest victim of organised crime on the strength of medical and dental records alone.
Wayne Whelan died as he lived, a victim of the dangerous criminality he engaged in all his life. He knew his life was in danger, but clearly didn't expect it to end last Monday night.
It's clear he got into a car, a Carlow-registered navy Toyota Corolla, with a person or people he trusted. However, like so many others, Whelan was the victim of a double cross.
His body was found in the passenger seat after the Dublin Fire Brigade had put out the blaze. The post-mortem established he had been shot dead before the car was set on fire.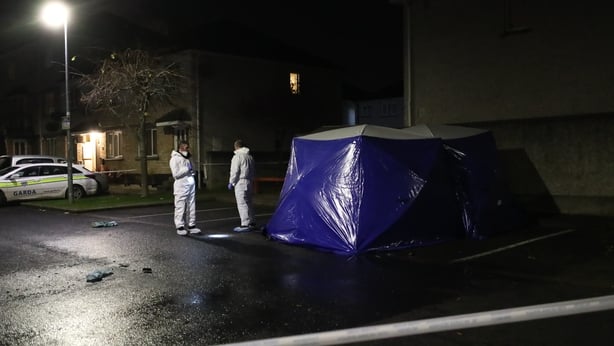 The following morning, three fire tenders were brought to the scene again, this time to ensure the victim's dignity was preserved when he was removed for the post-mortem.
The trucks were parked across the road as his remains were taken from the car and placed in an ambulance. The view of the bystanders was blocked. The waiting media could not get any footage or photographs.
From Rowlagh in Clondalkin in west Dublin, Whelan was well known to the gardaí for his involvement in serious and organised crime for more than two decades.
He first came to their attention as a car thief and a joyrider and he was linked in the 1990s to a gang of violent, dangerous and unstable west Dublin criminals known as "The M50 gang".
Comprised of about 20 reckless 19 to 24-year-olds who grew up in the Ballyfermot, Ronanstown and Clondalkin areas, the gang got its name because they used the motorway system to steal and rob.
They drove high-powered stolen cars across the M50 into south Dublin and the surrounding counties where they broke into homes, shops and petrol stations and stole cars, cash and any valuables they could carry.
The gang had radio receivers tuned to garda frequencies, as well as walkie talkies and sometimes sawn-off shotguns.
They were aware of garda communications but didn't fear meeting them. The high-powered BMWs and Audis they drove had no problem outrunning the older, outmoded garda patrol and unmarked cars. 
Whelan was on the periphery of the gang and, by the time it had been disbanded, had moved into the drugs trade, first dealing in ecstasy and amphetamines - 'speed'.
He was popular, affable, sociable and well liked. He was known among his friends as a "happy go lucky, big jolly fellah" who was generous with his money and his drugs, which he shared with others when he used at the weekends.
Whelan graduated from the party drugs to dealing cocaine in wholesale quantities, but was arrested in 2005 in connection with one of the biggest cocaine seizures of the year.
The Garda National Drugs Unit raided a house in Maynooth in December that year where Whelan and his gang had been operating a cocaine mixing factory.
The gardaí found compressors, blenders, mixers, weighing scales and other paraphernalia that could produce over €4m worth of drugs.
Over €2.5m worth of cocaine and €100,000 in cash was seized. Whelan was arrested, questioned and charged with drug dealing. He was brought before a court and remanded in custody.
The judge, however, remarked during the hearing that Whelan had been caught "red handed" and his solicitor was not allowed make any submissions.
Whelan took a case for 'habeus corpus' to the High Court and won. The court found there had been a departure from proper procedures in the District Court and he walked free two days before Christmas 2005.
Whelan never went to jail for the drugs offences. On 6 May 2006, the case against him collapsed and the charges were withdrawn.
The case was symptomatic of Whelan's dealings with the law throughout his life. Even though he was a major figure in drugs crime in west Dublin for years, he only had convictions for road traffic offences.
He was before the courts more than 65 times throughout his career, but received the benefit of the Probation Act and suspended sentences. He spent little or no time in prison.
Whelan was upset by the reporting of his drugs case, particularly by RTÉ. Anytime he 'Googled' his name, the RTÉ article about his court appearance on the drugs charges came up as number 1. It was, he claimed, causing him serious problems.
Whelan needed to be seen to be involved in legitimate business as a cover for his criminal activities. However, insurance companies were refusing to insure him; his "constitutional right" to earn a livelihood was being affected, and he complained that "his right to a good name" had been "diluted by the one-sided reporting of this case".
Five years after the case collapsed it continued to bother him and he instructed his solicitor to write to RTÉ to have the article taken down. Whelan said he was being "discriminated against" and the article continued "to have an adverse effect on Mr Whelan's life".
"I note that there is no article on your website reporting that gardaí withdrew the charges," his solicitor wrote.
"If the charging of Mr Whelan was newsworthy, so too was the withdrawal of the case." In spite of the claims in the solicitor's letter the article was not taken down.
Whelan became close to one of the most feared criminals at the time in west Dublin - Mark Desmond.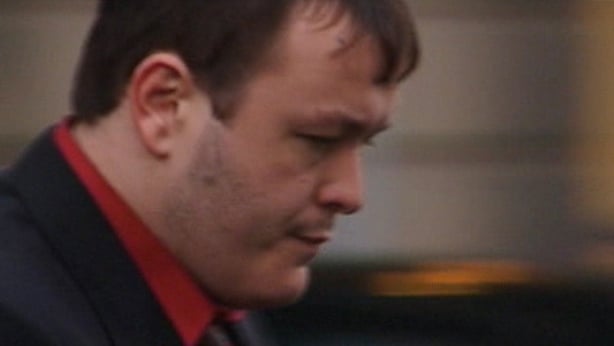 Senior gardaí believe that this marked the beginning of the end for Wayne Whelan.
Desmond - known as the 'Guinea Pig' - was suspected to have murdered two young men in 1999, 19-year-old Patrick Murray and 20-year-old Darren Carey, and dumping their bodies in the Grand Canal.
Desmond was reviled not only for the murders, but also because people believed he was a paedophile who had raped a 15-year-old boy.
Desmond was arrested and questioned about the offence, but consistently replied "no comment" and was never charged. He wasn't charged with the double murder either, but with four related offences of unlawful possession of firearms with intent to endanger life. 
Whelan took Desmond's side and gave evidence for his friend at his trial in 2003, a move that further damaged his reputation as a somewhat "likeable rogue".
Whelan was in charge of a car sales company, which he and his gang used as a front for money laundering.
He had sold a three-year-old Fiat Punto, which had been linked to the murder, but he testified that it was not Desmond, but another man who paid him for it. In spite of his friend's testimony, Desmond was convicted and jailed for eight years.
"You murderer," the grief stricken relatives of Carey and Murray shouted at Desmond. 
"Two children dead over your drug involvement."
"I hope Darren comes back and haunts you," they continued. "You're only brave with guns in your hand."
"Eight years," a smiling Desmond shouted back at the families as he was being led away. "I'll do it on me back."
In the end, he didn't have to. He was back on the streets the following year after the Court of Criminal Appeal overturned his conviction in December 2004.
Desmond once again teamed up with Whelan and another gangster David "Chen" Lynch. Desmond stayed in Whelan's house in Lucan and took drugs with him.
But Mark Desmond was neither liked nor trusted and because of his association with him, attitudes towards Whelan changed. He had moved into a darker era of criminality that involved increasing levels of violence, gun crime and drug abuse.
Behind the socialising and the so-called friendship, Whelan and Lynch both knew how dangerous Desmond was. Professionally, he was a liability to their front businesses; personally both men were afraid of him. On one occasion Lynch fled to Liverpool because he thought he was going to be shot.
Lynch came from a broken home and moved in with Whelan when he was young. They weren't related but saw each other as brothers and grew up to become involved together in organised crime. They operated a car business together to launder the drugs money. 
Lynch was a private man who kept to himself. He stayed under the radar as he quietly built and maintained his criminal empire. He drove a small car, a Volkswagen Golf and liked motorbikes, but to all intents and purposes was a quiet hardworking family man.
Lynch and Whelan had connections with criminal gangs and drug dealers in Ballyfermot, Tallaght and Clondalkin. They were linked to people involved in ongoing murderous feuds and were targets of the Garda's Drugs and Organised Crime Bureau and the Criminal Assets Bureau.
CAB discovered that even though David Lynch lived in a modest house in Clondalkin he also owned, among other assets, a €750,000 mansion in Co Kildare.
CAB pursued both Lynch and Whelan and established that their money was the proceeds of crime. When the bureau came to seize their assets both men agreed to settle rather than fight their cases in court.
Lynch handed over €150,000 in tax on his earnings from crime and repaid another €25,000 he had falsely claimed in social welfare benefits. Whelan paid over €150,000 and forfeited another €20,000 that had been seized during a search.
Desmond wasn't as reserved as David Lynch or as gregarious as Wayne Whelan. He was wily and cautious and knew he was a target.
He survived an attempt on his life in 2005 when a gunman on a motorbike fired shots into his car in Tallaght. It was one of a number of shootings and murders over the next decade over control of the drugs trade in west Dublin. 
As is the nature of organised crime, feuds broke out within and between rival criminal gangs in west Dublin and Tallaght. Personal animosities and vendettas arose among violent and dangerous individuals who once were friends and committed crime together.
Whelan, Desmond, Lynch and their fellow gangsters were all affected by the escalation in violence in the greater Clondalkin area.
Whelan's friend Jason 'Jay' Carroll with whom he worked in the ecstasy and amphetamine trade was shot in the face at his home on Cherrywood Drive in Clondalkin on the evening of 29 August 2013.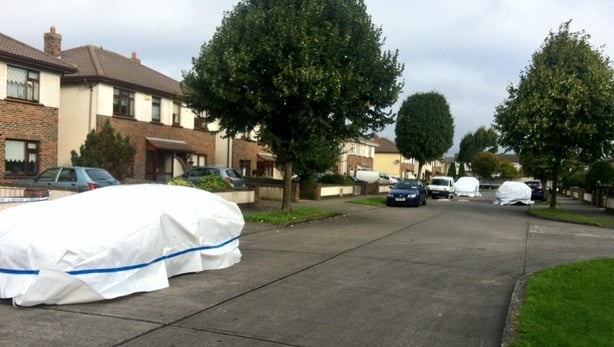 The killer had waited for the 39-year-old father of four. He was gunned down on the doorstep as his daughter slept upstairs.
The murder was part of a turf war over control of the drugs trade which continued for years and led to two more gangland murders in 2017. Darragh Nugent and John Gibson were shot dead within a week of each other in September that year.
But the feud also claimed innocent victims, most notably a 21-year-old man who was shot dead as he was on his way home from a night out.
Dean Johnson had no involvement in crime. He was walking along Harelawn Green in Clondalkin at 12.20am on 24 August 2013. A car pulled up and two men got out. Dean tried to run but was shot dead.
The gunmen's intended target was another gangland criminal who happened to be in the same pub as Dean that evening. The killers had followed and shot the wrong man.
The finality of organised crime was to catch up with Mark Desmond three years later as his so-called friends, including Wayne Whelan and David Lynch, turned on him.
On 2 December 2016, Mark Desmond went to Griffeen Valley Park to meet a person he knew and trusted. He brought a gun with him, but made the mistake of hiding it in nearby bushes.
Desmond was unarmed when he met his assassin and was shot six times. He died at the scene. He had been set up to be murdered.
Whelan was arrested and questioned about the murder, but gardaí could not gather sufficient evidence to build a case against him and neither he nor David Lynch was ever charged in connection with the murder.
They had, however, effectively sowed the seeds of their own demise. That threat to each of their lives further escalated when the "brothers" turned on one another and fell out.
Lynch was the first to be shot dead. At 2.15pm on 1 March this year he was shot four times at close range in the head, neck and leg in the front garden of his house in Foxdene Avenue in Clondalkin. 
The getaway car, a Peugeot van was found on fire shortly afterwards at nearby Buirg an Rí Glen. A semi-automatic pistol and silencer were found beside it. An hour later another getaway car, a silver Toyota Corolla was found burning at The Paddocks Rise in Lucan.
Whelan was a suspect for the killing but far from it reducing the danger to his own life by taking out one of his friends turned rivals, it actually made him more of a marked man. Gardaí again formally warned him his life was in danger but he ignored their security advice.
Whelan's level of drug taking was increasing. He had gone from supplier to user and had become increasingly reckless and careless.
In the meantime, the drugs business in the greater Clondalkin area had moved on without him. The Kinahan Gang had moved in, monopolised the market and appointed their own man on the ground there.
On 4 September of this year, Wayne Whelan's car was rammed at Griffeen Glen Park near his home in Lucan and several shots were fired at him. He managed to jump out and run in to a nearby house where he collapsed seriously injured but still alive.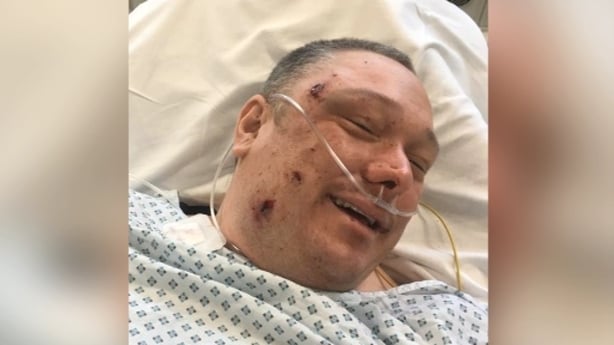 Ever the joker, a photo of him smiling and recovering in hospital, complete with tubes and wounds appeared on social media. One man has since been arrested and charged and is currently before the courts in connection with the gun attack.
The 42-year-old survived the attempted murder and fled the country following his release from hospital. But he couldn't lie low for long and was unable to stay away from Dublin and his criminal life there. His enemies, some of whom he looked upon as friends knew he was back and planned his murder.
Whelan's life of crime ended last Monday night. A prolific cocaine user, gardaí suspect that he may have gone out to meet a drug dealer.
In spite of the fact that he still had shrapnel in his body from the bullets fired at him just two months previously he still got into a car on a dark damp winter night to 'score cocaine'. 
His badly burned body was found in the passenger seat of a car bought just six days earlier.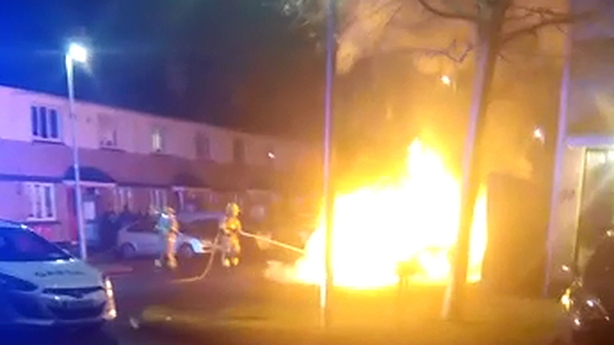 He had been shot in the head, most likely from behind. Detectives believe the gunman was in the back seat when the unsuspecting Whelan sat in.
Gardaí are investigating Wayne Whelan's gangland murder but nobody has been caught yet for the murders of Whelan's partners in crime, David Lynch, Mark Desmond, or Jason Carroll.
The detection and conviction rate for organised crime killings here and abroad remains relatively low.
Whelan's family and friends will mourn him, but the drugs business will not be affected.
The life of organised crime that he so readily and willingly embraced will go on. So too will the drug deaths and the gangland murders.