On 12 June, four people arrived on a flight from London at City of Derry airport and were driven to Muff, a small village just over the border in Co Donegal.
This was an unusual field trip.The four were part of an organisation founded by a multimillionaire hedge fund owner and Tory Party donor, and committed to ensuring the Irish backstop never takes effect because "alternative arrangements" can provide the solution.
The Alternative Arrangements Commission (ACC) is also top heavy with hardline Eurosceptic MPs, although its parliamentary commission has sought support from across the Commons.
Yet here they were, standing on Muff main street being advised by a group of Derry businessmen about the vital need for "context and consent" when it comes to the Irish border.
"As I stood with them on the border" says Stephen Kelly, chief executive of Manufacturing NI, "I said, fine, the UK government can do what they want on the Derry side. How is it going to make people on this side of the border comply?
"The idea of the UK inflicting levels of surveillance on a border community against their will, and expecting people to comply, not just on the northern side but also on the southern side? It's not going to happen."
Kelly drove the group to the Republican heartland of the Bogside, then up the winding hill to Creggan, where dissident Republicans murdered journalist Lyra McKee on 18 April.
There they met community leader Conal McFeely, who has been active in trying to reduce dissident-related tension in the area.
McFeely explained to the group that if illegal cigarettes were to be checked by customs officials in a Creggan shop, then a tactical police unit would be required to get them in.
"This isn't a normal community or society," says Kelly. "Derry isn't Derby."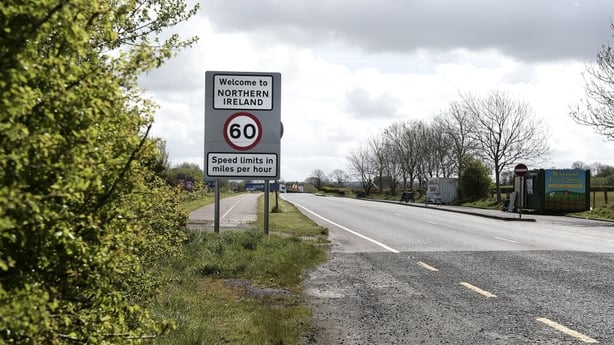 The border, just 7km from Derry, continues to bedevil Britain's tortured exit from the EU.
Over a two year negotiation, the EU and UK governments agreed that if no other solution could be found, the northern side of the border would remain part of the EU's single market and customs union, and other parts of EU law would apply to ensure the continuation of cross-border cooperation under the Good Friday Agreement that was facilitated by mutual application of EU law.
But the House of Commons, and all the Tory leadership candidates, still reject this solution.
Eurosceptics, including the DUP, are ever more seized of the belief that "alternative arrangements" can replace the backstop.
Partly it dates back to the Brady Amendment in February which called for the backstop to be replaced by alternative arrangements and won support from across the Commons.
"[Alternative arrangements] range," says a senior Irish figure, "from panglossian views of what might be possible in terms of technology, to, frankly, some serious misunderstandings of the nature of the border in Ireland, and also, frankly, some serious misunderstandings of the EU's legal order."
But the growing cottage industry of assorted eurosceptics, free-traders, leavers, remainers, unionists, border experts, entrepreneurs, lawyers and academics pursuing the Holy Grail of alternative arrangements are not going away.
In March, the British government set up three alternative arrangements advisory groups.
The objective is that once the Withdrawal Agreement was passed, but a free trade deal was not complete by December 2020, then alternative arrangements would kick in.
On Thursday, the British government announced the technical advisory group.
It includes some long time critics of the backstop, but also some well known experts who have been critical of attempts to overturn it.
Meanwhile, Conservative MPs Nicky Morgan and Greg Hands are running the non-government Alternative Arrangements Commission which is being funded by Sir Paul Marshall, a Conservative donor and hedge-fund multimillionaire.
The AAC's Parliamentary Commission includes hard Brexiteers like Steve Baker, David Davis, Theresa Villiers, Jacob Rees-Mogg, Dominic Raab, Kate Hoey, as well as DUP leading lights Arlene Foster, Nigel Dodds and Emma Little Pengelly.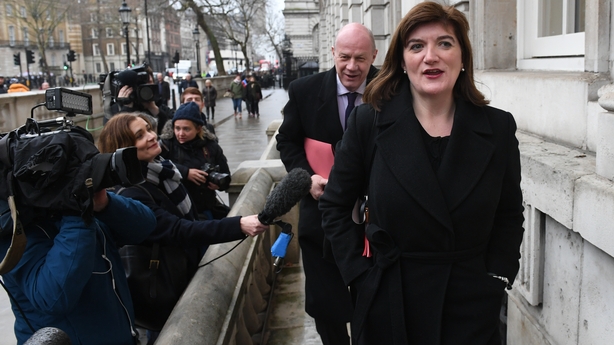 Greg Hands MP insists the group has broad appeal.
He told RTÉ News: "This is entirely separate to the Conservative Party leadership contest. What we're trying to do is design something that will show that alternative arrangements are doable in most conceivable forms of Brexit. We are not a polemic. We are not a campaign group. It's not designed to strike out the backstop.
"Our intention is to show the backstop need not be entered into. Another solution is possible."
The AAC has a 23-strong technical panel which includes Lord Bew, a Northern Ireland historian and long time critic of the backstop, and Graham Gudgin, an economist and former adviser to David Trimble.
The group that landed in Derry on 12 June included four members of the panel: Shanker Singham, a trade and competition lawyer; Frank Dunsmuir of Fujitsu, the company which manages the technological side of the UK border; Jennifer Powers, a trade policy expert; and Tony Smith, former head of UK Border Force.
What are 'alternative arrangements'?
Brexit would mean one part of the island of Ireland being in a different regulatory and customs regime from the other.
Any border between the EU and a "third country" requires up to 63 checks and controls on goods.
These range from tariffs to VAT and excise, to animal health and food safety, to dangerous and unethically produced goods, to rules-of-origin checks.
The backstop envisages regulatory and customs alignment north and south to avoid the need for any of these checks.
During the negotiations London insisted the customs side of this should apply to the UK as a whole in order to avoid the need for customs checks between Great Britain and Northern Ireland.
Because the UK Attorney General advised that this could mean the UK remaining in this situation indefinitely (something disputed by the EU), it would hinder the UK's independent trade policy as, under the backstop, the UK would be subject to the EU's common external tariff and general customs and trade policy.
Much of the ecosystem around alternative arrangements is driven by a zealous belief in Britain's free trade opportunities post-Brexit.
So the backstop is abhorrent. Advocates of "alternative arrangements" believe technology, administrative and customs streamlining, tariff exemptions, and various other fixes are capable of replacing it.
Dublin believes that if proven to guarantee no hard border and preserve North-South cooperation and the all-island economy, then they are fine. The backstop will apply if they are not fine.
There is already a feline engagement between Boris Johnson and the "alternative arrangements" community.  
Johnson has said they could replace the backstop. Since the EU is committed to intensifying work on alternative arrangements, Johnson could, the argument goes, do a whistle-stop tour of Paris, Berlin and The Hague, convince them that a more fuller commitment would avoid the No Deal that everyone wants to avoid.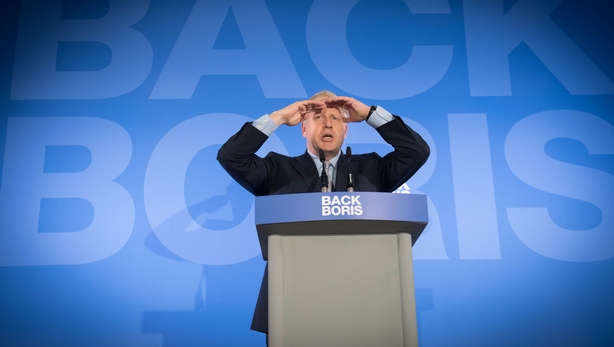 "A plan B could therefore consist of proposing to negotiate 'alternative arrangements' to the backstop immediately," Peter Clieppe from the eurosceptic think tank wrote in the Daily Telegraph this week.
"Both sides agree that the backstop should be replaced by something else at some point, so why not try to agree it now, so that the UK can leave the EU, knowing for sure that it won't have to enter the backstop?"
Will Europe consider this?
The Tory leadership contest has thrown up no small amount of confident predictions that a renegotiation is possible along these and other lines, including the idea of a time limit to the backstop, or the idea that the backstop would be phased out as alternative arrangements are phased in.
However, numerous sources in Brussels insist there are no discussions on any of this at EU level. Instead, EU diplomats and officials are picking up ideas from UK intermediaries or journalists, and things then get caught in a feedback loop back to London.
This could be a serious miscalculation.
Conversations between British actors and the EU occur all the time in the busy ecosystem of meetings, conferences, panels etc both in and out of the Brexit process.
Individual musings in informal settings, however, tend to melt away when member states formally confront a Brexit development.
"The group dynamics are very different from individual ponderings," says a senior EU official.
"So what we see in the commentariat, especially in the teams of the candidates, is a tendency to pick up some old ponderings from a year ago, and then say, on that point I have it on good authority that someone spoke to someone in the EU who was musing about the possibility of some opening, etc.
"That conversation may have happened, but there's a big difference between musings by an individual at a specific point in time, and whether these still apply. The group dynamics tend to be more hardline."
Those musings may increase, however, as the Brussels-based Brexit coordinators are moved on by their capitals and successors are sent in.
For now the Irish Government remains deeply sceptical of any attempt to elevate alternative arrangements beyond their highly-conditional role within the Withdrawal Agreement.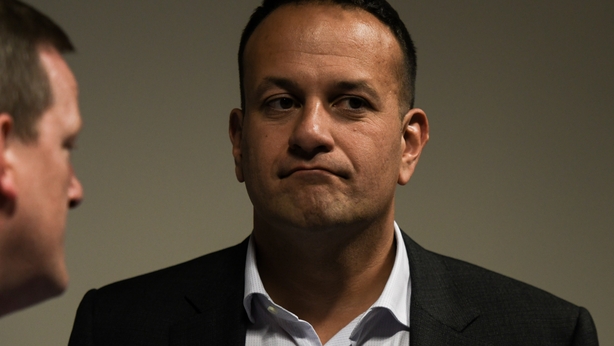 The recent 85-page report by Michael Lux and Eric Pickett, two of the world's leading experts on EU and WTO trade and customs law, clearly spell out the limitations of technology and other alternative arrangements, say Irish officials.
The report, commissioned by the Northern Ireland civil service, examines exhaustively all "facilitations" and technical solutions, as well as every relevant parallel border situation on the EU's frontiers, to see what might work, while still complying with EU and WTO rules.
The authors take the reader down some fairly exotic byways to see what might be transposed to the Irish border, including, for example, how Italy and Switzerland (which is not in the EU) manage grazing animal movements over their common border, and even what food and beverages shepherds are permitted to bring back and forth.
They look at whether the UK could invoke a WTO security clause normally used for times of war or "an acute international crisis" so that the normal customs controls could be waived, on the basis that a No Deal situation could provoke civil unrest along the border.
But the bulk of their investigations focus on the challenge of how cross border traders could comply with EU and WTO customs and regulatory requirements (presuming Northern Ireland is outside the customs union and single market).
Lux and Pickett explore the gamut of what might be considered "alternative arrangements":  
Special economic zones, integrated logistics centres, joint customs offices, so-called "single windows" and one-stop-shops, simplifications for economic operators, simplified customs declarations, self-assessment for customs declarations, deferred payments, the use of the Common Transit Convention, pre-inspection facilities for milk and milk products.
They look in detail at the technological solutions proposed by Lars Karlsson, a customs expert frequently cited by Brexiteers and a member of the AAC.
These include creating what Karlsson calls a "fully electronic environment", with the "electronic submission and receipt of documents and payments", the use of number plate recognition technology (ANPR) to link data on a container with a truck arriving at a border; the use of a smartphone app by which a lorry driver can flash a scanning machine as they drive slowly through a border post; the use of barcodes and scanners for documents, and Radio Frequency Identification (RFID) technologies, bluetooth or even GPS so drivers don't need to leave their vehicles.
Lux and Pickett large applaud all these innovations as increasing efficiency and reducing waiting times.
"This is indeed," they note, "the objective of the [EU's] Universal Customs Code with regard to trade in goods."
It does not, however, "remove the need to control goods passing the border".
Furthermore, "whether the use of such technology is within the financial means of especially smaller SMEs is open to question, if the equipment is not provided free of charge by the Government".
That is part of Dublin's critique. Increasing efficiency at an EU-third country border is all very well. But it does not replicate the completely frictionless regime that exists at present.
What's more, making systems smoother will be irrelevant if the tariffs price medium-sized and micro-businesses out of the market altogether.
The other major limitation is that technology cannot replace the need to check live animals, food products, animal and plant health, and the huge range of sanitary and phytosanitary (SPS) checks that apply on all EU-third country frontiers.
Overall, the full panoply of alternative arrangements requires infrastructure, staff, surveillance equipment and expense.
Things can happen away from the border, but not much more than 15km away.
Another problem with alternative arrangements and technology was reinforced by the Working Paper published by the European Commission this week on the so-called Mapping Exercise.
In the summer of 2017, British officials were asked to "map" all areas of North-South cooperation mandated by the Good Friday Agreement.
By August they had drawn up a list of 142 areas. These were listed as part of the 12 work programmes created through the North-South Ministerial Council (NSMC) and other programmes created through the Six Implementation Bodies, such as Tourism Ireland, Inland Waterways and so on.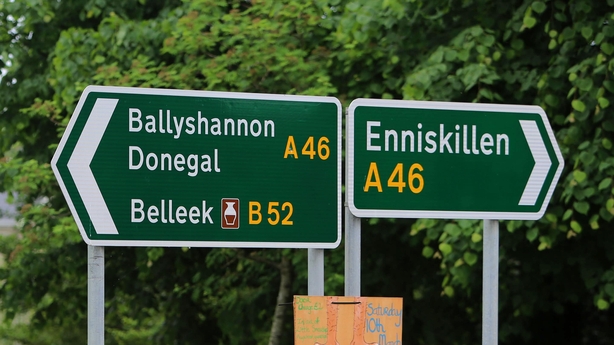 The scale and depth of the cooperation - agriculture, environment, transport, health, tourism, education, food safety, trade and business development, language, aquaculture, broadcasting, energy, telecommunications, broadcasting, security, arts, culture and sport - cannot be underestimated when it comes to the rationale of the backstop.
When EU officials went through each area, they concluded that most were explicitly or implicitly underpinned or facilitated by the common application of EU law on both sides of the border.
For Ireland and the EU, avoiding a return to the borders of the past was one thing; protecting the cooperation that was supposed to foster a new future was another.
This was explicitly acknowledged by the UK during that phase of the negotiations.
The commission said that during discussions "it was consistently recognised that virtually all areas of North-South cooperation are predicated on the avoidance of a hard border, including related customs or regulatory checks and controls".
Indeed, the Joint EU-UK Report of December 2017 states that "the United Kingdom remains committed to protecting North-South cooperation" and that "any future arrangements must be compatible with these overarching requirements".
Likewise, the Irish Protocol converted this commitment into a binding legal text, which would "be implemented and applied so as to maintain the necessary conditions for continued North-South cooperation, including in the areas of environment, health, agriculture, transport, education and tourism, as well as energy, telecommunications, broadcasting, inland fisheries, justice and security, higher education and sport."
This is where the alternative arrangements approach is likely to face its stiffest test.
The backstop not only provides a guarantee that the border will remain open (and is not simply a more efficiently managed frontier) since no customs or SPS controls will apply, while ensuring that tariffs and compliance costs do not impede smaller traders.
It also means that the entire range of North-South cooperation as identified in the Mapping Exercise can continue.
It goes without saying that alternative arrangements or technology will not permit the flow of cross-border health cooperation if both regimes are not governed by the same legal framework.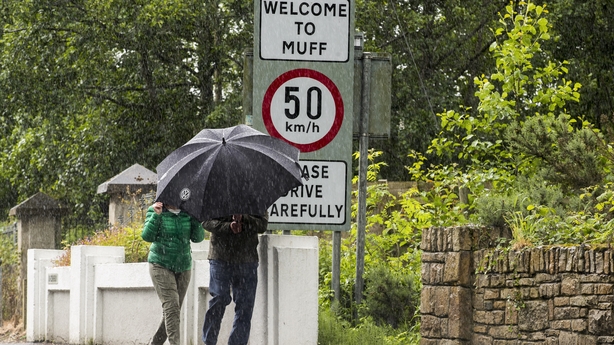 None of this diminishes unionist objections, given that the backstop would require regulatory checks on goods going from Great Britain to Northern Ireland, especially on agrifood, live animals and animal products.
The Alternative Arrangements Commission will present its interim report at the Conrad Hotel in London on Monday, with a presentation by Brexit Secretary Steve Barlcay and contributions from many AAC members, including leading eurosceptics, but also MPs Nicky Morgan and Greg Hands, who both voted Remain.
The organisation is at pains to stress it wants a deal with the EU, and that it believes a blend of technology and customs innovations can be taken seriously in terms of confronting the Irish border issue, and not just dismissed as "unicorns" or "magical thinking".
Observers of the alternative arrangements community believe some of its exponents are now more cognisant of the complexities of the Irish issue.
In March, their leading light, Shanker Singham, who was on the trip to Derry, appeared to accept on BBC Newsnight that Ireland may have to be considered a single unit for animal health and food safety, meaning regulatory checks on the Irish Sea, if the UK were to be able to strike a free trade deal with the US.
Asked how alternative arrangements and technology could ensure that an invisible border is possible, and that all of the North-South cooperation as expressed through the Mapping Exercise could continue without the backstop, Greg Hands said: "We are confident that our report will be consistent with the Belfast Agreement. That will be part of the conference on Monday".
It is conceivable that Boris Johnson will embrace the alternative arrangements model when he makes his approach to the EU, if he does become Britain's next prime minister.
Indeed, there are some suspicions that that model will co-opt parts of the hated backstop.
There is speculation the next prime minister could then make a bid to convince the EU a hybrid construction would be worth exploring, if it meant No Deal was avoided.
In other words, alternative arrangements may be more fig leaf than Holy Grail, so long as one Boris Johnson was able to muster his putative charisma to convince the Tory faithful it was a shot worth taking.