Antonio Marques was too upset this week to talk about the decision of the highest court in the land to clear the way for the transfer of his son from a prison in Ireland to a prison in the USA.
Antonio had previously protested his son's innocence, insisting that all he was doing was renting web space to host websites.
He compared his son's activities to that of a landlord who rents out an apartment but cannot be held responsible if the tenant commits a crime there.
Antonio left the Supreme Court quietly last Wednesday morning after five judges dismissed his son's final challenge to his extradition and left the building with his son's solicitor.
Originally from Brazil, Antonio studied architecture in UCD in the late 1970's and early 1980's. He moved to New York after graduating and worked for a design company there.
He met and married an Irish woman and their son Eric Eoin Marques was born in New York on 28 April 1985. They also had a daughter and when Eric was six the family moved back to Ireland. Eric has dual-citizenship.
Eric was known as a "loner" who didn't do well in the formal education system here. He left school before his Leaving Certificate.
He is however highly intelligent and particularly skilled on computers.
He didn't have a job and has never been in formal employment. Instead, he set up his own online business, which he ran from a ground floor one-bedroom flat on a corner of Mountjoy Square in Dublin's north inner city.
Eric offered web-hosting services, which allowed individuals and companies maintain a website without having to run their own server. 
Web-hosting is in itself a legitimate business, but the US authorities allege that what Eric Eoin Marques was doing between 2008 and 2013 was far from legal.
They say he was the administrator of an anonymous web hosting service that operated on a computer network allowing users to communicate and to run websites anonymously.
The websites were all alleged to be located on a single server and operating in the underworld of cyberspace, commonly known as the 'Darknet'.
The FBI claims that through his business, 'Freedom Hosting', Marques hosted more than 130 anonymous websites containing the most extreme child abuse images. These included violent and graphic material depicting the rape and torture of children.
The websites had, according to the FBI, "thousands of members" who posted "millions of images" of children being horrifically abused. 
Every such image means a child has been abused. Some of the abuse victims were babies.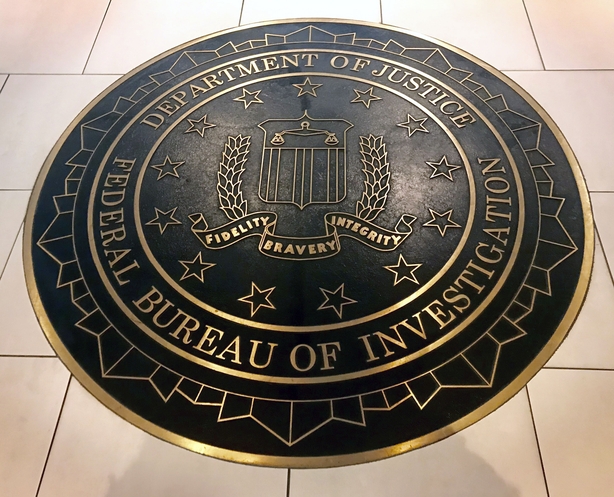 The paedophiles using the websites could upload and download child abuse material from anywhere in the world.
They could also avail of instructions on how to gain access to sections of the websites where the material could be watched and downloaded. 
The network protected the users' privacy online by bouncing their communications around a distributed network of relay computers all over the world.
The US authorities say Eric Eoin Marques rented the web space that hosted the child abuse material from a French company and paid for the server using a debit card on a US bank account. 
Even though he was based in Dublin he also rented a private mailbox service on the outskirts of Las Vegas and used it as his billing address.
Far from being an 'absentee landlord' on the internet as his father had claimed, the FBI says he not only knew what was happening on the websites, he also had control of at least one of them.
Court documents state that on 412 occasions, Eric had "personally visited" one website dedicated to the exploitation and abuse of children and that he accessed a second, hidden service hosted on his server, which he could only have done if distributing child abuse images.
According to the documents, he also accessed another service called the Onion Pedo Video Archive 1,534 times.
The gardaí say that when they seized his computer they discovered that he had been tracking the websites, had administrator access to at least one of them and had at least a certain amount of control over it.
There was evidence that Eric had made a lot of money from his business enterprise in a short space of time. He formally registered one company when he was just 19 years of age, but never recorded any income and didn't pay any tax.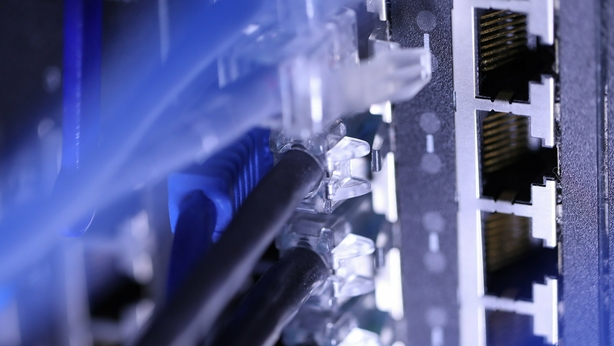 Three years later, he set up 'Freedom Hosting', the business targeted in the FBI investigation, but it was not a registered company. He had two bank accounts in the USA, one in Ireland and two Paypal accounts.
More than $1.5m went through one of the US bank accounts alone.
He also made $250,000 in his last year in business and had cash withdrawals of more than $307,000.
The High Court was also told he channelled large sums of money, more than $250,000, to Romania and regularly travelled there.
The child abuse activity on the websites didn't go unnoticed. First, one of the European internet service providers disconnected one of the servers, which had over 30,000 websites, in 2012.
Eric complained that there was no "child porn" only "Japanese cartoons" on the sites.
When it was pointed out to him that some of the "cartoons" appeared to depict underage sex and that such images are illegal in many countries, Eric claimed it was not his site but "a free hosting customer".
Other contributors to an online forum also knew something was wrong and advised Eric to talk to a lawyer to ensure what he was doing was legal.
"I would strongly suggest finding a way to audit these 30,000 free accounts you have hosted," one of them wrote to him, "before you end up finding yourself in jail over kiddie porn".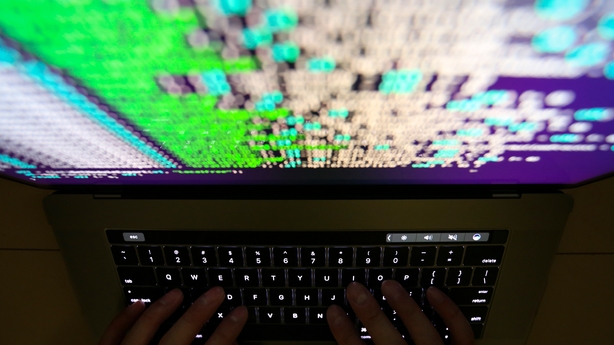 Another chat room contributor warned him: "If certain federal agencies here in the US were to be tipped off about this, you'd have some knocks on your door and be in some serious trouble."
The warnings proved prescient but Eric wasn't too bothered at the time.
"I think the feds have better things to do then [sic] go after cartoons," he replied.
It was a major miscalculation on his part. The 'Feds' had also noticed what was going on and had taken a major interest in the business of Eric Eoin Marques.
The FBI had been investigating Eric's business for some time before they contacted gardaí for assistance. Eric was under the radar here.
He was not known to the authorities and had no previous convictions.The special agent leading the investigation, Brooke Donahue, described him as "anonymous."
The then-28-year-old was put under surveillance and discreetly monitored here until both the FBI and gardaí decided to act.
Gardaí secured a search warrant under the Child Trafficking and Pornography Act and on 29 July 2013 forced their way into Eric's apartment on Mountjoy Square.
Eric ran towards the computer in the corner of the room but didn't make it before the officers stopped and arrested him.
The same day, the FBI secured an extradition warrant for Eric Eoin Marques from a judge at a court in the state of Maryland, near Washington DC.
However, that had not arrived in Dublin by the time detectives from the National Protective Services Bureau had finished questioning Eric. His 24 hours in garda custody expired and he was released without charge pending ongoing investigations.
Gardaí had seized Eric's computer and related equipment for forensic examination but once he was free, Eric went into a shop and bought a laptop. He then went back online and changed the passwords on some of his accounts thereby locking the FBI out. They subsequently got back in, but the "interference" was noted.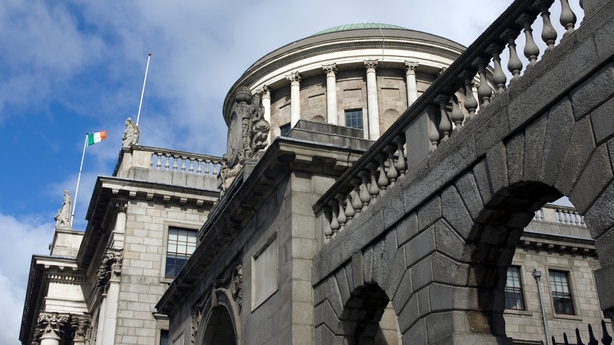 Three days later, Eric was arrested again in Dublin.
The arrest warrant was issued by the High Court on foot of a provisional request from the US authorities pending the formal extradition request from them. That was six years ago and Eric has been in custody ever since.
Eric knew he was in trouble. The four charges he faces in the US are extremely serious; conspiracy to advertise and distribute child pornography and aiding and abetting such advertising and distribution.
The offences are alleged to have taken place over the five years between 24 July 2008 and 29 July 2013. The two distribution charges each carry a maximum of 20 years' imprisonment. The two advertising charges each carry up to 30 years and consecutive sentences can be imposed on all four counts.
Eric tried twice to get bail. The first time he was refused bail on the grounds that he presented a possible flight risk and it was feared he would destroy evidence, "particularly computer evidence". In spite of that refusal, he subsequently got a second chance to try to get out of jail. This time he went before a different judge in the High Court.
Eric Eoin Marques has no history of criminality and remains innocent until proven guilty. He was, the court heard, prepared to be subject to the most stringent bail conditions including curfews. He would, if required, sign-on several times a day at a garda station and give undertakings not to access certain technologies.
Eric insisted he was not a flight risk. He had close ties to Ireland. His father had a home here, although he worked abroad. Eric's mother also lived here. Eric was ready to do whatever was required to secure his freedom pending the outcome of the extradition proceedings. The State, however, was not willing to accept Eric's assurances. 
FBI Special Agent Brooke Donahue, who is attached to the FBI's violent crime against children unit, flew into Dublin and gave evidence in the bail hearing.
He described Eric as "the largest facilitator of child porn on the planet" and he added "that remains true to this day". The special agent said he feared that if bailed Eric would go on the internet and "make contact with co-conspirators".
Special Agent Donahue also said that Eric had been looking up information online about how to obtain a Russian visa and citizenship. An examination of his computer had shown that he had a scanned image of a US passport with which he had been trying to buy website hosting space from a Russian company.
"He was trying to look for a place to reside to make it most difficult to be extradited to the United States," the FBI agent said.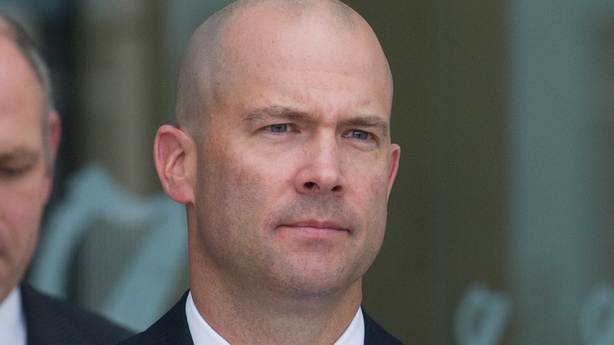 It was put to Agent Donahue that Eric had looked up information on Russian citizenship out of curiosity about the former US National Security Agency employee Edward Snowden. Snowden copied and leaked classified information in 2013 and then moved to Russia. He had been in the news at the time of the hearing.
Agent Donahue replied that the difference between Eric Eoin Marques and Edward Snowden was that Snowden had been looking for asylum in Russia, not to be granted citizenship.
The head of the Garda's Online Child Protection Unit also testified against Eric. Chief Superintendent Declan Daly said he also feared that Eric could not be stopped from going on the internet and therefore could interfere with evidence.
Eric didn't do himself any favours either when he took the stand to answer questions from the State's Barrister Ronan Kennedy, particularly about his finances. He said he spent €5,000 on a computer, €1,000 on a television, and €700 on a phone, but had no other assets.
He ate in McDonald's every day, he said, paying tens of thousands of euro on his credit card for his meals there and for other daily expenses, such as petrol.
He said he bought a BMW in 2013 for €21,000, but later transferred the ownership to a relative who sold it off to pay another relative's debts. His accounts had been frozen by the FBI, he said, and his father was paying his legal bills.
Eric also said he had an ex-girlfriend in Romania and had given her €250,000 to build a house there. They had planned to live together, he said, and even though she was now his ex, he still loved her so he didn't want the money back. He also said he spent hundreds of euro a week on escorts but as to what happened the rest of his money, he said he couldn't help the court.
The State pointed out that Eric's stories "did not stack up" and "should set alarm bells off in the court's mind".
The presiding judge, Mr Justice John Edwards agreed. He didn't believe Eric was telling the truth about not knowing where his money went. He couldn't accept the tale of the mysterious Romanian girlfriend either.
"It is fair to say that Mr Marques is in deep trouble," the judge said, with understatement. He did, however, grant Eric free legal aid but refused to release him on bail.
Eric then began a series of court challenges to his extradition. Among his reasons were not wanting to face trial in the US, his health, along with the potential dangers he faced in US custody.
He claimed that he shouldn't be extradited because his Asperger's syndrome put him at risk of being subjected to inhuman and degrading treatment in the US prison system.
He also claimed that he was at risk of violence from other prisoners there because of overcrowding, because he would be seen as a foreign national and because of his status as a sex offender if he was convicted. 
In December 2015, Ms Justice Aileen Donnelly rejected these claims in the High Court.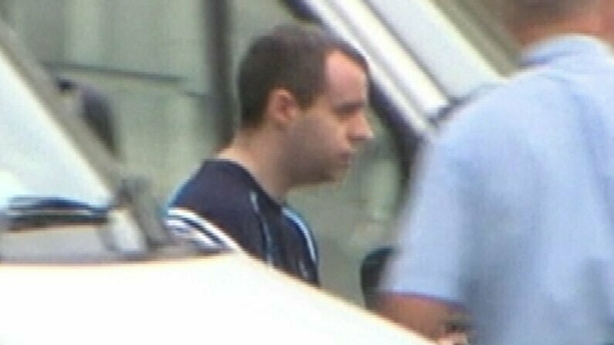 Eric also tried to make a deal. He said he was prepared to be prosecuted in Ireland for the offences alleged against him and he offered to plead guilty in the criminal courts here.
He also offered to have the extradition proceedings adjourned to ensure he would keep his promise. Eric knew that if he was prosecuted here, regardless of the outcome he could not be extradited to the US in relation to the same offences.
He also knew that he faced the possibility of a much longer sentence in the US than in Ireland. The maximum sentence here for the offences is 14 years, with a quarter remission.
Another consideration was that if convicted in the US he would serve his sentence abroad, a long way from his home and family. Prison time would be easier in Ireland.
The plan however came to nothing when the Director of Public Prosecutions refused to bring Eric before the criminal courts here. He took judicial review proceedings to try to force the DPP to prosecute him in this jurisdiction. 
Once again, however, the higher courts ruled against him finding there was no obligation on the director to prosecute him here. What's more, the DPP did not have to give reasons for the decision.
Since his arrest and detention in August 2013, Eric Eoin Marques has challenged his extradition on several grounds in five different courts, twice in the High Court and twice in the Court of Appeal.
He lost every time, losing again for the fifth and final time this week in the Supreme Court.
In dismissing his appeal, Mr Justice Peter Charleton said the Minister for Justice was not under any obligation to seek reasons from the DPP as to why she decided not to prosecute him here.
The judge also said that the reasons given by the Minister for Justice in the circumstances of this case were adequate. The four other Supreme Court judges, Mr Justice William McKechnie, Mr Justice John McMenamin, Ms Justice Iseult O'Malley and Ms Justice Mary Finlay Geoghegan all concurred with Mr Justice Charleton's decision. 
The court then lifted the stay on the extradition order made by the lower court clearing the way for the surrender of Eric Eoin Marques to the US authorities. 
It marked the end of a long legal road for Eric. He wasn't in the Supreme Court for the judgment. He has spent the last six years locked up in a cell in the Midlands Prison. His lawyers' bills are expected to cost the taxpayer well over €1m.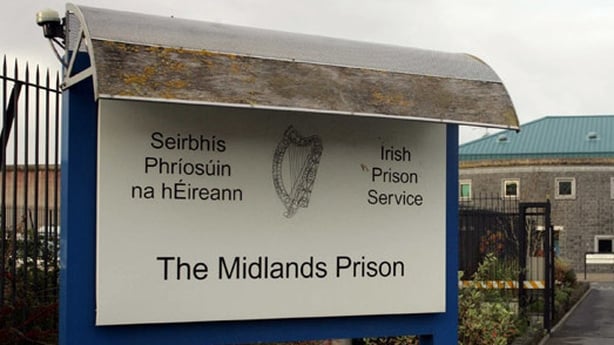 The 33-year-old was this morning taken form the midlands prison and handed over to the authorities at US immigration in Dublin Airport.
If convicted, Eric Eoin Marques faces a maximum sentence of 100 years in prison there.