Seeking answers to unanswered questions while trying to deal with immeasurable grief and pain.
Mary Coll and Jacqueline Connolly spoke to me on a special Claire Byrne Live programme with eloquence and dignity about their daughter and sister, Clodagh and her three boys, Liam, Niall and Ryan, who were all murdered in 2016.
They are seeking the full narrative about the lead-up to those brutal murders.
They want access to Garda files and changes in the laws and practices around such investigations in the future.
Although their burden can never be taken away, for Mary and Jacqueline, the knowledge that they have garnered such widespread support since their interview has made an enormous difference.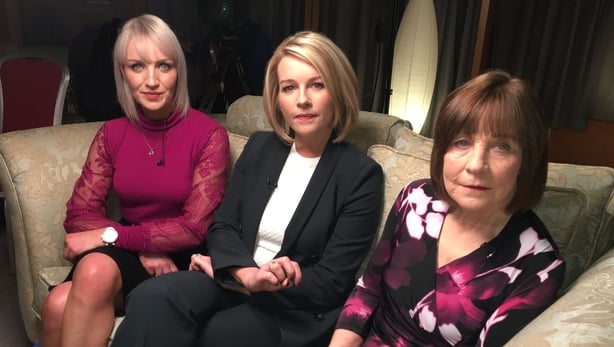 The first time I met Mary, she seemed broken. Her shoulders were hunched, she was in huge emotional pain and that grief was so palpable as to be an almost visible presence around her.
Jacqueline presents a more positive face to the world but that brave and beautiful face often gave way to waves of raw grief.
What they have lost in Clodagh, Liam, Niall and Ryan can never be replaced and that wound will always be there, but compounding that terrible loss was their sense that Clodagh and the boys had not been respected in death.
Mary and Jacqueline have felt that since August of 2016, they have not been heard and their questions have never been answered.
Following our interview on RTÉ, Minister for Justice Charlie Flanagan met with Mary and Jacqueline and they will meet with the Garda Commissioner Drew Harris in the coming days.
Clodagh and the boys are finally being heard, and as Mary said to me:
"Now Clodagh and the boys are for the first time, getting the respect they deserve".
Something that has been mentioned to me over and over again in the last week is the issue of coercive control.
Knowing the signs of coercive control is a duty for parents, for friends, for sisters, brothers and work colleagues.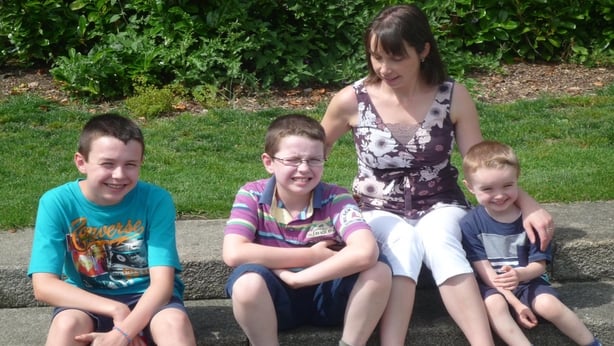 It is something each and every one of us needs to be familiar with so that we can raise the red flag and recognise the danger signs in our own relationships and in the relationships of those closest to us.
Women's Aid has been trying to warn us about this for a long time.
Last year their campaign, entitled 'Too Into You', detailed the warning signs that women who are in relatively new relationships need to watch out for.
They include being pressured to spend all your free time with someone, having to be in constant contact with the other person, being told what to wear and feeling fearful about ending the relationship.
If a woman is experiencing any of these things, Women's Aid says it's time to start asking questions about the health of the relationship and to start thinking about asking for help and advice.
Having sat and listened to Mary and Jacqueline, I know now that coercive control is insidious, often well hidden and that its perpetrators can be clever enough to know how to disguise it as deep love for the other person.
The woman in this situation often is too fearful to speak out.
That's why we must educate our daughters and sons about what constitutes a loving relationship and what constitutes abuse.
To all the people who have said they were moved by Mary and Jacqueline and who support their calls for answers and action - the greatest tribute we can pay to them is to learn from them and to learn from the deaths of their beautiful family.
Know the signs and don't be afraid to call them out - we owe that to Clodagh, Liam, Niall and Ryan.
---
If you or someone you know are feeling emotionally distressed or affected by this case, the following organisations offer advice and support.
You can call Samaritans on 116123 or email jo@samaritans.ie
Women's Aid - Their 24-hour helpline number is 1800341900. Their website is www.womensaid.ie
Pieta House - Have a 24 hour Freecall suicide helpline 1800 247 247, or text HELP to 51444 - Pieta House operates a Suicide Bereavement Counselling Service.