From the start of this year, local authorities were due to impose a heavy penalty, known as the vacant site levy, on landowners who have been hoarding land rather than developing it for housing.
It was originally hoped that the threat of the levy would kick-start development in many parts of the country and assist in tackling the housing crisis, but as RTÉ Investigates - Land of Hope & Homeless reported last December, only ten local authorities are in a position to impose the levy, with as few as 140 sites registered to be fined.
RTÉ Investigates can now reveal the reasons why so few local authorities can impose the levy.
Local Authorities' Progress Reports on the levy, submitted to the Department of Housing last November and released under Freedom of information, show the main reason local authorities are not in a position to apply the levy is because of significant administrative difficulties in implementing the legislation, which introduces it (the Urban Regeneration and Housing Act, 2015).
Reacting to the findings, planning law barrister Oisín Collins said that he was not surprised.
"I think the legislation is too vaguely drafted and it is giving rise to a large amount of subjective application, both at local authority level and at An Bord Pleanála level. Legal challenges are inevitable."
The other main reason local authorities could not register sites to be levied was because in many counties it is not clear which land, if any, could be deemed suitable for development for residential and regeneration purposes.
Councils reported the lack of a viable housing market, infrastructural deficits and a failure to have up-to-date Local Area Plans to determine areas for development.
Many local authorities also reported resource and staffing shortages in their planning departments leading to delays in implementing the legislation.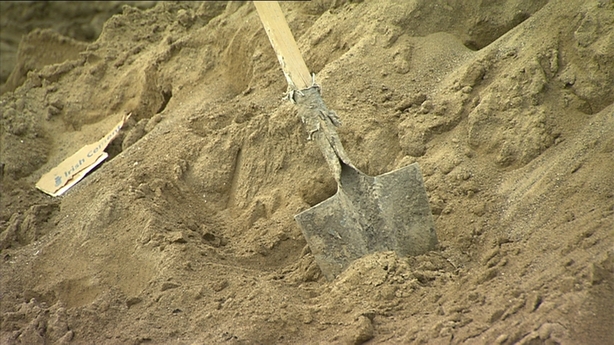 The picture painted by the progress reports is that most local authorities made significant efforts to apply the law, in some way rebutting a suggestion at department level, previously revealed by RTÉ Investigates, that there may have been unwillingness in some local authorities to apply the legislation.
For example, last March, a Principal Adviser in the Department of Housing wrote: "My sense is that some LAs [Local Authorities] will go soft on VSL [Vacant Site Levy] because they don't want the blow-back from their councillors."
Problem establishing land ownership
The most common problem cited by local authorities for listing sites on their registers was an inability to establish land ownership.
For example, Cork City Council's Progress Report stated that the definition of ownership provided by the legislation was unclear: "In the case of multiple ownership, stronger legislative guidance should be provided in terms of identifying the 'dominant' owner/ or one billing party."
Longford County Council reported the same issue:
"There is a consistent difficulty in defining land ownership."
The council added that "much of the property is not included in the Property Registration Authority of Ireland [i.e. the Land Registry]".
South Dublin County Council's report echoed the view of many councils that "establishing a land owner of a potential vacant site can be lengthy and resource intensive exercise".
It was noted that the time lag between the date of a land transaction and the recording of it in the Land Registry, posed particular difficulties.
Carlow County Council also pointed out that the task of determining ownership was complicated by the fact that the Land Registry records all changes of land title, both purchases and transfers, (e.g. from a family member), but the definition of 'residential land' local authorities must apply refers only to the most recent 'purchase date' as a way of determining ownership.
Kilkenny County Council summed up the general dissatisfaction of councils:
"Local authorities are not private investigators and public records of land ownership are not always reliable."
Difficulty determining a 'vacant site'
Many local authorities also had difficulties determining what a 'vacant site' was. While decisions by An Bord Pleanála, in relation to appeals by landowners, was widely discussed as providing some clarity on the definition of a 'vacant site', many questions remained.
For example, Cork City sought clarification on whether a site was vacant if it was being used for storage of equipment for adjacent lands and South Dublin queried the position where a currently unused site was part of lands subject to an "overall construction programme", to be developed on a phased basis "linked to the demand for housing and the overall housing market conditions".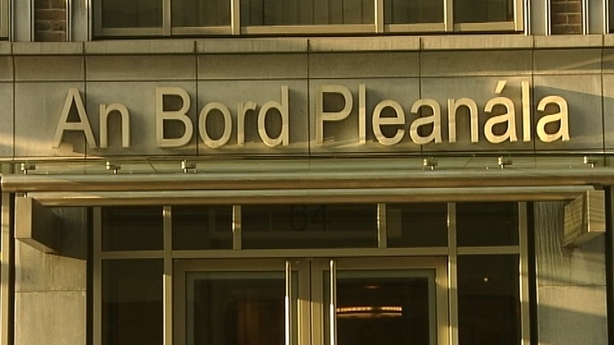 Recent An Bord Pleanála decisions on sites which appeared to be an unused illustrate the difficulty for local authorities in determining vacant sites.
An Bord Pleanála found that because two sites were being used by Horse Racing Ireland at Leopardstown as an overflow car park and were included in a master plan for the racing body being drawn up by consultants, the sites should be removed from Dún Laoghaire Rathdown Council vacant site register.
Wicklow County Council also reported the view that there was an inconsistency in the interpretation of a 'vacant site' by An Bord Pleanála and its inspectors.
---
Watch on RTÉ Player:
RTÉ Investigates: Land of Hope and Homeless
---
It reported that in two An Bord Pleanála appeals a site was considered vacant if it met some of the three criteria laid out in the legislation, whereas in another decision it was decided that all criteria must be met.
Laois County Council reported that "Following advice from the Department not to proceed to place sites on the Register, which were indicated to be in agricultural use, no further work was done on this until further advice was given, which came in July 2018."
The council stated it was for this reason, it could not notify land owners that they would be levied by the required original deadline of 1 June 2018.
Wicklow County Council summarised their position that there was:
"A lack of clear understanding and interpretation of the legislation by internal staff, staff in other local authorities and the Department."
Lack of development potential in certain counties
Carlow County Council also reported that it was "not economically viable to develop land" in the county.
House prices remain low and the private market for houses "has not recovered in "any noticeable form" post-crash, "making the construction of houses for the private rented market, unviable".
Likewise, in Kerry, the council is not convinced of a housing need in the county, with a review of housing need in the Killarney area, scheduled in early 2019.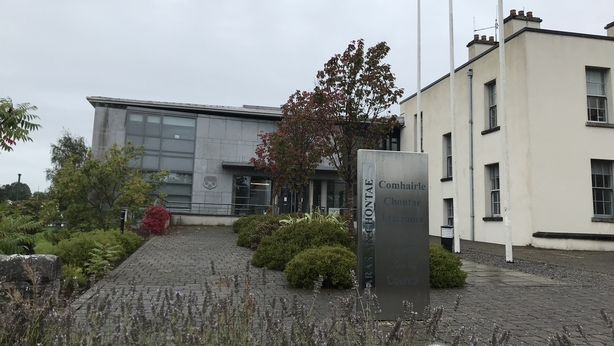 In Leitrim, the council reported: "Witnessing a fragile recovery of the residential property market" and that "it is still not considered feasible at this time to start imposing penalties on developers and landowners to bring forward land for residential development."
Similarly, Longford Council reported that:
"It is unclear if the levy itself will prove a sufficient incentive for development, given the relatively low land values and lack of development pressure in rural towns at present."
Mayo reported that: "In light of the determination by An Bord Pleanála that there was not a housing need and having regard to s 6(4) of the Act, Mayo County Council cancelled all entries on the Register."
Similarly, Monaghan County Council reported that it had "an upsurge in demand for development lands", and it was not possible to determine that current vacant or idle sites were "having adverse effects on existing amenities or reducing the amenity provided by existing public infrastructure and facility".
Some local authorities said there was a lack of infrastructure to enable residential development. For example, in reviewing three waste water treatment plants in the county, Carlow County Council categorised the plant as either "over capacity", "overloaded" and "not complying with emission limit values" and in relation to the plant serving Carlow town, requiring "investment for future demand".
Similarly, Dún Laoghaire Rathdown (DLR) - one of 20 councils where the levy is not being applied - reported that: "There are a number of significant residential zoned sites within DLR that are not meeting the criteria of vacant site, as they are not served by the physical infrastructure and facilities...necessary to enable housing to be provided and serviced."
In almost all local authorities, the lack of current Local Areas Plans, i.e. the agreed Council 'road maps' for planning development, in certain areas made it impossible to identify sites of potential residential and regeneration development to register for the levy.
Staff shortages in the local authorities' planning sections were also cited as a particularly significant issue in Cork and Offaly County Councils.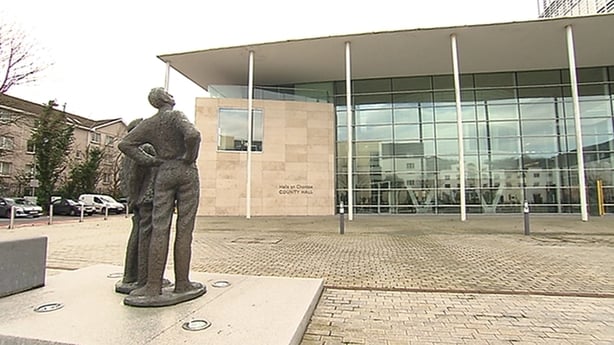 This led Cork County Council to warn that its uneven implementation of the levy across the county, due to staff shortages, could leave it open to challenge because of a "lack of fairness of approach" in implementing the levy on some land owners and not on others.
Cork County Council stated: "The Department will need to support Planning Authorities to recruit additional resources if [the Vacant Site Levy] is to prove to be successful over the longer term."
Legislation meeting the ultimate aim with the provision of housing
However, not all local authorities were negative about the operation of the legislation and reported that it was beginning to have the effect of stimulating development.
Sligo County Council reported that it had galvanised landowners to act: "Following consultation a number of developers have commenced pre-planning consultation and it's expected that planning applications for a significant number of vacant sites will be submitted within the next year."
Another notable success was in Dublin City Council, which reported it had listed 68 sites to be levied, one of them being the Law Society of Ireland, due to be fined €300,000 and which has now begun plans to develop a disused site adjacent to its headquarters at Blackhall Place.
Waterford City and County Council also reported that:
"It is envisaged that more sites will be removed from the Register as more development commences and sites can no longer be considered vacant."
It reported that the law was working and meeting "the ultimate aim of the legislation by assisting with the provision of the housing and regeneration of Waterford City and County Council".
And in Dún Laoghaire Rathdown the local authority reported that in fact "Investment in the county has outpaced legislation and limited its influence to a smaller quantum of potential sites".
Overall however, the local authorities' Progress Reports on the Vacant Site levy provide little comfort for the Department of Housing, which stated it to be an important measure in stimulating development and tackling the housing crisis.
The dominant picture emerging from local authorities, as summarised by Fingal County Council, is one of being swamped in administration when trying to implement the levy.
It states the task of establishing ownership has led to "long delays", with new registrations of title and changes of ownership is resulting in a "subsequent return of notices" and "the reprocessing of files" with many sites having "have multiple associated landowners and/or multiple folios".
Putting the fear of a major fine into land owners sitting on land may be some way off in many local authorities.