In 1987, the then Minister responsible for Women's Affairs, Nuala Fennell gingerly steered legislation through an initially jaundiced Oireachtas abolishing the status of illegitimacy.
It was an important balm for the Fine Gael/Labour coalition of the day which, a year earlier, had seen the electorate emphatically reject its referendum proposal to do away with the constitutional ban on divorce.
Ms Fennell's law marked a landmark victory over the entrenched purveyors of a deep-rooted social prejudice, a leftover from a slightly older version of Euro-American culture which had persisted in independent Ireland.
One of the women's movement's most effective allies in campaigning for equal treatment for lone mothers and their children was the late Dominican priest and philosopher, Father Fergal O'Connor.
On RTÉ's Late Late Show in particular, the university lecturer who had established a terraced home-away-from-home for lone parents in Dublin's north inner city asked what Ireland had to fear from the people it branded "illegitimate".
Seen from today's vantage point, Ms Fennell's achievement set in motion three decades of social change which may finally lay to rest an era of discrimination against children born "out of wedlock" and their mothers.
But the satisfactory conclusion of the process depends on how Leo Varadkar's Government follows through on this week's long-delayed official acceptance that forced and illegal adoptions are a stain on our national conscience.
Hand in glove with the illegitimacy tag were other weapons of social control which were petering out: Mother and Baby Homes and Magdalene Laundries, for instance.
But when Ireland won its independence from Britain in 1922, infanticide was the social scourge.
The killing of babies – or more accurately allowing them to die from neglect - was a significant phenomenon in the first four decades of the twentieth century.
Over a decade ago, I recall the Trinity College academic, Dr Eoin O'Sullivan telling the Commission to Inquire into Child Abuse that, during that time, the child of an unmarried mother whose conception and birth had been concealed within the walls of her parents' family home was frequently allowed to die, malnourished at the withered breast of his or her underfed mother.
More direct methods were also employed.
The Irish Times journalist, Kathy Sheridan, has reported that, between 1922 and 1950, more than 183 women stood trial for the murder of a newborn, a not insubstantial number given that domestic violence is generally grossly under reported.
In this context it can be seen why many families cooperated with the churchmen and women who forced the single mothers in their midst to surrender their children for adoption.
The Adoption Rights Alliance calculates that up to 90,000 unmarried women and girls had their babies forcibly taken from them since independence.
By today's standards, the authoritarian treatment of lone mothers and their children – whether by maternity homes, Magdalene Laundries or adoption societies - is chilling.
So Tuesday's confirmation by Minister Katherine Zappone that at least 126 infants were criminally mis-registered between 1946 and 1969 at the former adoption agency, St Patrick's Guild, as the offspring of the parents who adopted them has yet again, prompted a communal rolling of eyes to heaven, bowing of heads in shame and widespread anger at yet more evidence of a repressive Irish theocracy.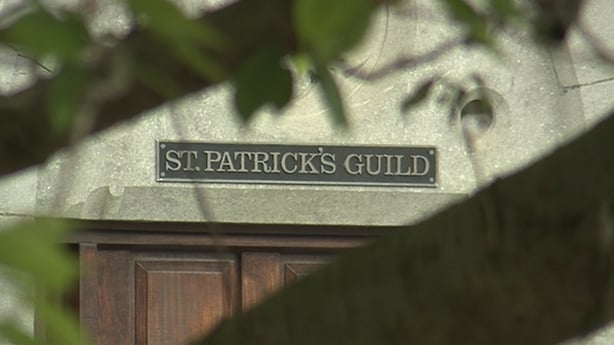 But as we'll see later, independent Ireland was not alone in confiscating children in the late twentieth century.
Even within the island of Ireland, members of the Bethany Mother and Baby Home Survivors' Group say the authorities in Belfast turned a blind eye to the movement across the border of children from Protestant-run homes in the south, ignoring their exploitation as cheap labour by some farming families which fostered or adopted them.
It is probable that more of what the Government somewhat euphemistically calls "Incorrect Registrations" will be unearthed.
The process may be advanced by Minister's scoping review of a sample of the approximately 150,000 records available.
Its terms of reference were announced on Friday.
According to the statement accompanying those terms, the critical clue in the 126 fraudulent certificates was a marker with the words "adopted at birth".
One is left wondering whether a registrar in the Sister of Charity-run guild deliberately left a paper trail to facilitate the discovery of falsified birth certificates whose forgery she could not live with in good conscience.
Whatever the motivation for leaving the clue, Minister Zappone's statement on Friday cautions that, until recently, the practice of incorrect registrations has been extremely difficult to prove in most instances "because of the deliberate failure of those involved to record any information about it".
She says that 120,000 of the 150,000 records were created by adoption agencies.
The vast majority were controlled directly or indirectly by the Catholic Church. The rest of the files were created by the Adoption Authority of Ireland and its predecessor, the Adoption Board.
The Board was a regulator established by the Adoption Act of 1952 which tasked it with ensuring that adoptions were above board and that agencies were run by fit and proper persons.
Even the system's strongest critics agree that many agencies behaved honourably. But some did not.
The surprising thing from this weekend's standpoint is that the abuses have been written about for 70 years by a small number of journalists and a growing phalanx of people who were directly abused and, it is claimed, lied to by religious and statutory authorities.
It is 21 years since a former colleague in RTÉ News and Current Affairs , Mike Milotte published the first edition of "Banished Babies".
Reviewing its first edition in 1997, Padraig Ó Moráin the then Social Affairs Correspondent with the Irish Times called it "one of the finest pieces of journalism this reader has come across for many a day".
He said: "It tells the story of the ruthless determination of the Catholic Church in this country to export 'illegitimate' babies to the United States in the 1950s, 1960s and 1970s so that they would never be adopted by Irish Protestant families.
"It tells of the collusion of the Irish State in this traffic despite warnings by – among a few others – Dr Noel Browne. And it tells of the callous failure of the modern State to lift a finger to help mothers and babies separated in those dark decades to meet again."
Dr Browne had served as Minister for Health between 1948 and 1951.
Milotte discovered that in those same years, American and German newspapers had begun publishing evidence of a lucrative trade in babies involving Catholic agencies here, local mother and baby homes and Catholic couples in America often including servicemen returning home from post-war Europe.
He also found a document penned by Peter Berry, who was later to become Secretary of the Department of Justice, warning that the state "could not truthfully refute" a report claiming that 50 American couples had bought Irish babies through an international adoption ring for between $600 and $2,000 per child.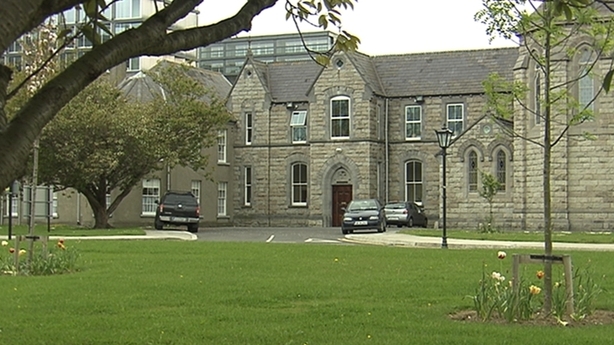 Ó Moráin summarizes Milotte's findings on the "warehousing" of babies under the age of one year in Catholic-run mother and baby homes.
"Consider the cruelty of this: for the scheme to work, mothers had to be made to stay with their babies for over a year working in the mother and baby homes. They bonded with their babies in this time. Then the day would come when the mother would be given a few hours' notice of the removal of her baby to the United States. Many have never got over the pain.
"The adoption societies and the State are always eager to point out that these women signed away their babies, that they did so under conditions of strict confidentiality. The reality is that these girls were led into rooms and made to sign documents of which they understood nothing; that if they tried to escape from the mother and baby homes they were brought back by the Gardai; that they were prevented from communicating with the fathers of their children and that, on occasion, signatures were forged."
Milotte continued to expose abuses by adoption agencies on RTÉ's Primetime programme. But the evidence of scandal failed to stir the political establishment into action.

The Adoption Rights Alliance (ARA) says the 126 fraudulent registrations confirmed by the state this week are the tip of the iceberg.
Welcoming Minister Zappone's decision to place irregularities in the public domain, its spokesperson, Susan Lohan recalls that at an Oireachtas Committee hearing in 2009, she and fellow-campaigner Claire McGettrick criticized the then Fianna Fáil Minister for Children, Barry Andrews, for failing to include adopted people's right to information in his proposed Adoption Act. "Even the right to know that one had been adopted was omitted," Ms Lohan recalls.
In 2011, the ARA called on the then Children's Minister, Frances Fitzgerald to launch a statutory inquiry into illegal adoption practices.
Ms Fitzgerald, whose rise to the deputy leadership of Fine Gael had been paved by women like Nuala Fennell, did not accede to the request despite being a trained social worker with considerable insights into the historic plight of lone mothers and their children.
So what changed to embolden Katherine Zappone and her cabinet colleagues to finally smash the state's vow of omerta on adoption scandals?
The state's stuttering efforts to provide redress after apologising to survivors of Magdalene Laundries certainly helped.
The concessions were precipitated by a landmark report in 2011 by the UN Committee Against Torture.
It agreed with the call by the Justice for Magdalenes Campaign for a public inquiry into the enforced labour and other abuses perpetrated by church and state against the laundries' inmates.
And the subsequent exposure in 2014 by local historian Catherine Corless of the failure to record burials of 796 inmates of Tuam's mother and baby home in Galway also contributed.
Both Ms Corless and the chief executive of Barnardos, Fergus Finlay, have said that false death certificates may have been completed for children in institutions like the Tuam home who were being sent abroad for adoption.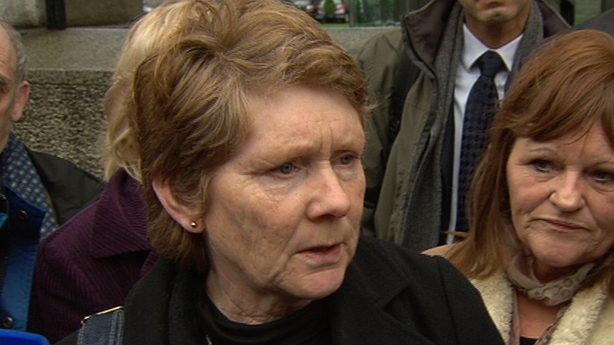 But the movie 'Philomena', released in November 2013 shifted combined with the other two developments to shift consciousness at home and, critically, abroad also.
Based on a book by the former BBC journalist Martin Sixsmith, 'The Lost Child of Philomena Lee: A Mother, Her Son and a Fifty Year Search', the film captured the imagination of a global audience by chronicling Lee's and, latterly Sixsmith's, efforts to find Michael Hess after he had been sent without Philomena's informed consent to adoptive parents in America at the age of three.
The portrayal of obstructive nuns who ran Sean Ross Abbey in County Tipperary, where Philomena and Michael had lived for three years, refusing to tell her that Michael was simultaneously searching for her, galvanized organisations like the ARA and even persuaded Pope Francis to meet Philomena.
Michael's death at the age of 43 and his wish to be buried in the abbey's grounds in the hope that Philomena would discover his grave crystallized the sense of injustice at the heart of the adoptees' and birth mothers' campaign.
But until next October's publication of the review commissioned by Minister Zappone, nobody is expecting that progress will be made beyond finding the 126 mis-registered people and any of their birth mothers who may be alive.
The ARA's Susan Lohan says genetic testing is "the only game in town" for adopted people seeking their birth mothers and vice versa.
And the Coalition of Survivors of Mother and Baby Homes (CSMBH) says the Taoiseach was wrong to claim during the week that it's too early to consider DNA testing for victims of false birth registrations.
CSMBH spokesman, Paul Redmond says thousands of adopted people around the world have found blood relatives by self administering tests and uploading their results onto international databases.
He say kits for the test, which allow a simple mouth swab to be taken, can be purchased online from the United States for as little as seventy dollars.
A government source has told RTÉ News that prior to this week's developments, DNA testing had been facilitated by Tusla for some adoptees or birth mothers and will continue to be made available "where appropriate".
In Friday's Irish Times, Tusla's Chief Executive, Fred McBride confessed that his agency does not have the remit or the capacity to investigate the 70,000 adoption records it has received from adoption societies.
The Taoiseach may have no option but help people do their own tracing rather than depend on the discovery of self-incriminating evidence in the files of adoption agencies.
They are the proverbial needles in bureaucratic haystacks.
Earlier, I mentioned that independent Ireland was not alone in confiscating children from their birth mothers in the late twentieth century.
In 2013 the Australian government issued a solemn apology to victims of forced adoptions.
It was prompted by a parliamentary investigation which found that from the 1950's until the 1970's up to 250,000 babies were forcibly taken from their mothers who were mostly young and unmarried.
As a token of the state's good faith, Prime Minister Julia Gillard increased funding and services for victims, providing $5m to improve access to specialist supports and record tracing.
A similar sum was provided for mental health services.
A further $1.5m was allocated to the country's National Archives to record the experiences of the individuals and families affected by forced adoptions.
Delivering the apology Ms Gillard described the confiscations as a story of suffering and unbearable loss.
"But ultimately (it is) a story of strength," she said, "as those affected by forced adoptions found their voice, organised and shared their experiences".
In 2010 Britain's then Prime Minister Gordon Brown apologised to 130,000 children who were shipped from state and charitable care settings to Australia, Canada from the 1920's to the 1970's.
He announced a £6m fund to reunite families that had been torn apart.
The Anglican and Catholic Churches and charities including Barnardos joined local authorities in persuading single mothers that their children, some as young as three, were going to a better life.
But many ended up being fostered in religious and secular institutions where physical and sexual abuse was widespread, or as indentured farm workers in isolated, bleak and under-stimulating ranches.
The Australian government had already issued an apology in 2009 to the children its predecessors had accepted under the programme.
The litany of apologies reminds us that the state and Christian Churches in Ireland, Britain and Australia collaborated in the trafficking of children and the splitting up of families for what the authorities believed was the children's and the families own good.
A key factor in persuading the adults concerned in the enterprises was the dual stigma of poverty and illegitimacy.
They exerted the requisite psychological coercion on many of the mothers concerned.
But in the case of Philomena Lee and Michael Hess and thousands of others like them, the bond between mother and child continued to be felt as keenly as ever albeit telepathically.
This week many of us discovered that while Ireland may have profited materially from their dispersal, it is poorer in spirit for the tragedies inflicted on them.