Detective Superintendent Colm Fox, who died at Ballymun Garda Station on 10 February, was a police officer who always put the victims of crime at the centre of his work.
These past few days I've been thinking of Colm Fox and the lives he affected in such a positive way.
One of those lives was Vytas Sukys, a Lithuanian man who Colm encountered after Mr Sukys suffered a random and savage gang attack.
Mr Sukys was 50 years old when he was set upon by a group of Dublin teenagers near the Royal Canal in September 2004 and his life was altered forever.
He was kicked repeatedly in the head and left with severe brain injuries, unable to speak, and unable to walk unaided.
Colm Fox was one of the gardaí based in Dublin's north inner city who solved the case. But the prosecution and conviction of those responsible for this senseless attack was not the end of matters for Colm Fox.
He brought me to meet Vytas and introduced me to his wife Neringa, who spent much of her days at a special nursing home facility in Swords where her husband was being cared for 24 hours a day.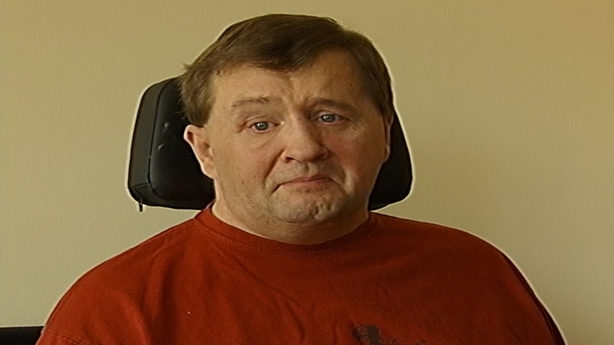 Vytas had been a pilot in his native Lithuania, but hearing of the Celtic Tiger he and his wife had come to Ireland to find work, and make a better life here.
Instead, they met hell. They met such thuggery and violence that is still shocking to consider. Meeting Vytas Sukys left me speechless. He couldn't speak even if he wanted to. He shook my hand, and cried.
It was Detective Fox and a colleague of his who came up with the idea of setting up a special fund for Vytas at the EBS in Phibsborough. The idea was that the fund would help Vytas in his ongoing medical care, and also his son and his five-month-old granddaughter, now that he was left unable to work ever again.
Other gardaí immediately donated to the fund, and once RTÉ did a news report on the case on the Six-One News in April 2006, thousands more donations flooded in.
The outpouring of good wishes to Vytas Sukys and his family was expressed in small donations from men, women and children throughout the country, all offering heartfelt good wishes, and cash.
I had never seen such a wonderful reaction to a news report. Within two weeks, the Vytas Sukys Fund had surpassed €100,000.
Three years later, Detective Fox again asked the media to assist a victim, this time in identifying a woman found stabbed to death in the Phoenix Park.
In August 2009, just days after the woman's body was found with multiple stab wounds, Colm Fox brought the assembled media into a room at Finglas Garda Station and allowed them to film photographs of the personal belongings of the dead woman.
He and his colleagues also took the unusual step of issuing a photograph of the woman taken after her death. Such a decision was not taken lightly, but gardaí felt it was crucial to ask the public for help in identifying the woman as soon as possible.
The public appeal worked and the woman was soon identified as Eugenia Bratis, a Romanian woman who had become homeless in Dublin. Colm Fox and his colleagues later travelled to Romania as part of the investigation and met Eugenia's family.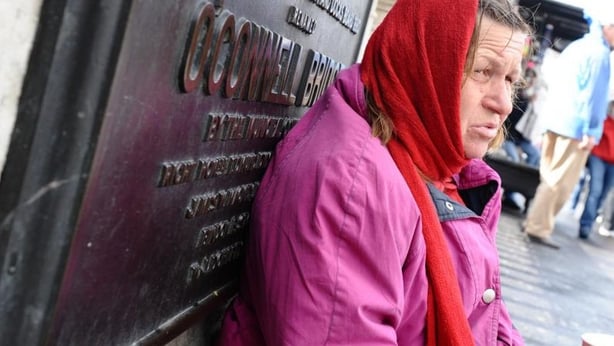 There have been more than 1,000 lines of inquiry in the case but no-one has yet been charged in connection with her murder.
Colm Fox worked on dozens of murder cases, and he gave his all to each and every one. Again, victims were always to the forefront, no more so than when a young man was jailed for life in December 2011 for raping and murdering a 12-year-old girl in Clonsilla in west Dublin.
It was Colm who read the victim impact statement at the sentencing hearing on behalf of the girl's parents when they understandably could not get into the witness box, but wanted their voices and that of their daughter heard nonetheless.
Colm was a Dub, and spent much of his working life in garda stations on the northside of the city. But upon being promoted to superintendent he found himself dispatched to Swinford in County Mayo.
There, he continued his dedication to solving the most horrific of crimes. He went on RTÉ's Crime Call and took part in an edition of Cracking Crime as part of appeals in the unsolved murder of Eddie Fitzmaurice.
The 83-year-old was murdered in Charlestown on the Sligo/Mayo border in May 1998. Mr Fitzmaurice ran a drapery business. The kind of old school businessman who didn't have an electronic cash register, he totted up by pen and paper.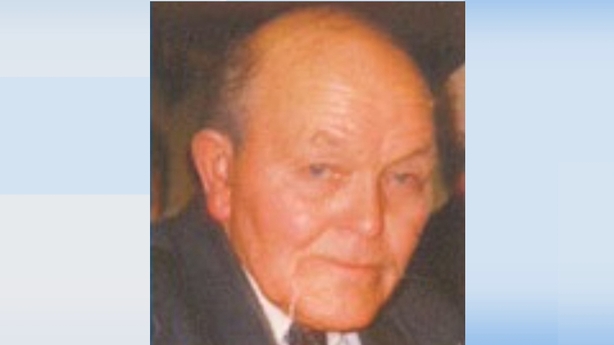 The gang that attacked and beat him to a pulp, leaving him to die a slow and lonely death, was never brought to justice, but a cold case investigation continues.
During the short time Colm Fox was the local Superintendent in Swinford, he put hours upon hours of work into the case.
That dedication was also shown in the solving of the case of Daniel McAnaspie, a 17-year-old stabbed to death with a section of a garden shears in Tolka Valley Park in Dublin in February 2010. This time last year a man was jailed for life for the murder, while another man pleaded guilty to manslaughter.
The investigation led by Colm Fox had been a complicated one. After the killing, Daniel's body had been moved and hidden in a ditch 30km in Co Meath where it wasn't found until three months after the murder.
Colm Fox and his fellow detectives set about a methodical and complete investigation that led to Daniel's two attackers being finally brought to justice.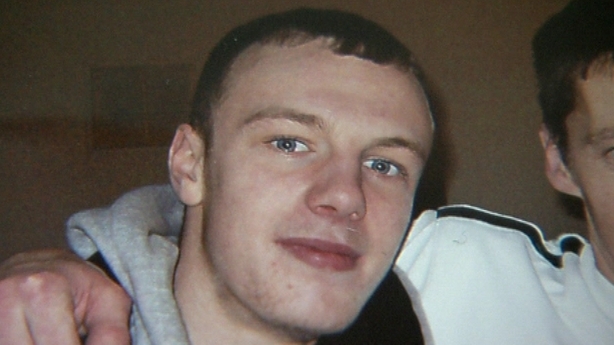 That pursuit of justice was what defined Colm Fox as a garda. He rose to rank of Detective Superintendent where most recently he was the senior detective involved in the investigation into the murder of David Byrne at the Regency Hotel.
He was also investigating the daylight double murder last August of Antoinette Corbally and Clinton Shannon in Ballymun.
He was also continuing to look at cold cases, including bringing fresh eyes to the ongoing investigation into the shocking murder of mother-of-two Baiba Saulite, shot dead in Swords in 2006.
Ever a man with an eye for maximising media for good purpose, he recently permitted RTÉ Prime Time to film inside Ballymun Garda Station just before the start of a case conference relating to an attempted murder, where shots were fired at a petrol station.
Colm arranged for the cameraman to film the assembled gardaí but also asked that images of a car believed used in the attack, and which were on display at the case conference, would be prominent in the footage shown on television that night because that could assist the garda appeal.
Colm Fox's sudden and shocking death at Ballymun Garda station on Saturday has stunned the many people whose lives he touched.
In a long career in An Garda Síochána, he made a huge and positive difference to the lives of many people, a huge difference.
He is survived by his wife Edel, his children Rebecca, Megan and David, and his parents, sisters and wider family.