"Your huge trade surplus with the UK will crumble and other G20 nations will be licking their lips at the prospect of trading with and exporting to the UK," UKIP MEP Raymond Finch taunted other members in the European Parliament this week, as they debated this weekend's G20 summit in Germany.
But his confidence in the UK's post-Brexit trade potential was derided by the Commission's vice-president Frans Timmerman who compared him to John Cleese's Monthy Python character, the Black Knight in the film The Holy Grail.
"Mr Finch really reminds me of the Black Knight, who after being defeated terribly and having all his limbs cut off says to his opponent 'let's call it a draw'," he said.
"Let me know if there'll be a Department of Silly Walks," quipped the chair of the debate, German Vice-president of the parliament, Alexander Graf Lambsdorff.
However, other British MEPs who campaigned to remain were in no mood for jokes.
Conservative MEP Charles Tannock acknowledged his party is still deeply divided on Brexit, and warned that Theresa May's government appeared to be on a 'hard Brexit trajectory'.
Mr Tannock, who is an Irish citizen, told RTÉ's European Parliament Report that he would continue to fight for a soft Brexit in his party. Any deal would have to be voted on in the Commons, he added, describing Jeremy Corbyn as another 'hard Brexiteer'.
However Labour MEP Richard Corbett said Mr Corbyn would not support a 'Brexit that sinks the economy'. He added that there was still chaos and confusion one year after the referendum and the British government had no idea what it wanted to secure in the negations on key issues.
MEPs 'unimpressed' with Juncker's outburst
Meanwhile Irish MEPs taking part in RTÉ's European Parliament Report panel discussion form Strasbourg were unimpressed with president of the Commission Jean Claude Juncker's outburst on Tuesday morning, where he lambasted MEPs over the poor turn-out.
During a debate on the Maltese presidency, Mr Juncker called the parliament 'ridiculous' due to the turnout of around 30 of the 751 MEPs. The President of the Parliament, Antonio Tajani, tartly reminded him the parliament controlled the commission and not vice versa.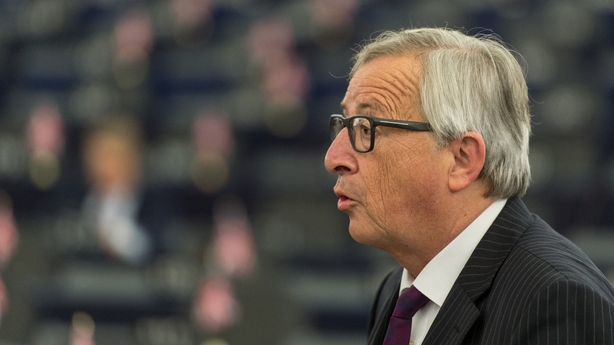 Fine Gael's Sean Kelly - who was in the chamber at the time - criticised Mr Juncker's remarks, a fellow member of the EPP group, saying Mr Juncker was 'ridiculous himself' and showed poor judgement.
Independent MEPs Luke Ming Flanagan and Marian Harkin were also critical, pointing out that it was unrealistic to expect members to attend the parliament from its opening time at 9am until its closing at midnight, given the plethora of committee meetings and other briefings that take place simultaneously.
For the Irish MEPs, the row between Mr Juncker and Mr Tajani was a distraction from the more urgent issues.
Ms Harkin cited the potential impact of Brexit on the pharmaceutical industry, an important part of the Irish economy which has attracted little attention to date.
"Every single manufacturer in the UK, who makes medicine for human or animal use, after Brexit will have to apply for authorisation within the EU, they will have to start a very long process if we have a hard Brexit," she warned.
Mr Flanagan said a debate later on that day on the European Defence Union was a far more significant one, on whether Ireland would become part of a European army.
Concern over Britain's withdrawal from London Fisheries Convention
Also a concern for Irish MEPs in Strasbourg was the potential negative effect for the Irish fishing fleet from the UK's withdrawl from the London Fisheries Convention.
A member of the Fisheries Committee, Sinn Féin MEP Liadh Ní Riada said while the move would not come into effect until after the negotiations, it meant the Irish fleet would no longer be able to fish in English waters where they catch half their quota.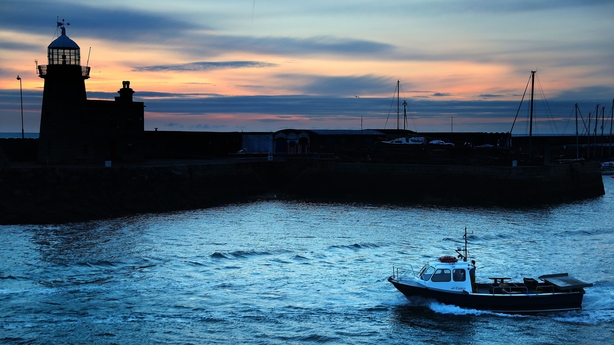 "Post Brexit we are now going to be providing 30% of the EU waters with 40% of the stocks, the overall stocks in the EU, and we still only get to land 5% of that. So they are very startling figures," she said.
However DUP MEP Diane Dodds said the Northern Irish fishing industry would not suffer as a result of the withdrawal.
She said the Northern Ireland fleet saw it as a good move in the round and better that than "the command and control" approach of the annual December haggle over quotas under the current Common Fisheries Policy which superseded the Convention.
MEPs support Brian Crowley
As the monthly plenary session at Strasbourg closed, there was widespread support from MEPs for their colleague Brian Crowley, who has not been able to attend parliament since 2014 due to ill health, but concern at the impact of his absence.
Mr Crowley stunned his party colleagues in 2014 when, he left the liberal group ALDE in the European Parliament, of which Fianna Fáil are part of, to join the ECR group, home to many eurosceptic members. He was removed from the parliamentary party as a result.
In recent weeks, his Fianna Fáil substitute Kieran Hartley has written to party leader Micheál Martin drawing his attention to the impact of the ongoing absence of Mr Crowley.
Mr Hartley is seeking to be able to vote in parliament, however this would entail Mr Crowley resigning his seat. "We as Irish parliamentarians need to have our full team out there," he said, pointing out that if Joe Schmidt's no. 9 was unavailable for Ireland, he would bring on a substitute.
Asked about the impact of the Irish team of MEPs in Strasbourg being reduced from 11 to ten, Fine Gael's Sean Kelly said he was in contact with Brian Crowley recently and said he hopes to be back soon.
"He is a loss definitely, because he has a lot of wisdom, a good practical approach to politics" Mr Kelly said.
"To me this is an internal Fianna Fáil matter," Independent MEP Marian Harkin said. "They selected him to represent the constituents of Ireland South and it is their business to see that that happens," she added, saying she wished Brian well.
"If I was in Brian Crowley's position, it would be a difficult decision to make, but I would resign my seat," Mr Flanagan said.
A spokesman for Mr Crowley said he would "address all and every issue of interest on his release from hospital. He is still in Cork University Hospital recovering from a series of leg and hip operations, but is working away from his hospital base and through his office and staff".
Fianna Fáil pointed out in a statement that Mr Crowley was no longer a member of their parliamentary party after joining the ECR group, but that he remains a Fianna Fáil party member.
"Brian was elected in the European Parliament in 2014 with the single largest vote in Ireland, and while he is currently suffering from ill health we understand that his office continues to provide a full range of services to constituents. We wish Brian and full a speedy recovery," the statement read.
European Parliament Report is broadcast on RTÉ News Now on 8 July at 1.05pm and 3.05pm; 9 July at 2.05pm and 5.05pm