The Fianna Fáil leader Micheál Martin has rejected calls from within his own party to intervene over the absence of Brian Crowley from the European Parliament.
Mr Crowley is a member of Fianna Fáil but is not a member of the parliamentary party, following a dispute over the party with which he chose to affiliate in the parliament.
He was elected to represent the Ireland South constituency in the 2014 European Parliament, but has not attended parliamentary sessions due to illness.
Mr Crowley is a wheelchair user and is being treated in hospital over an extended period of time.
Fianna Fáil member Kieran Hartley was chosen to substitute for Mr Crowley, should he be forced to stand down from the European Parliament.
Mr Hartley has written to Mr Martin about the issue on three occasions, and has asked him to intervene.
Speaking today in Cork, Mr Martin said he would not be doing so.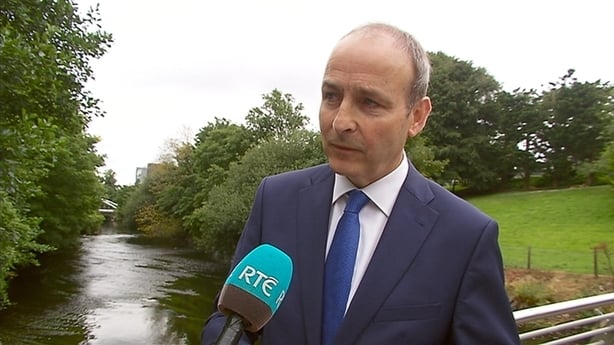 He told RTÉ News that he respected Mr Crowley's privacy, and that he had suffered very serious health issues, which had been very difficult for him.
Asked if he should continue to serve as an MEP for Ireland South, given his three-year absence from the European Parliament and his health problems, Mr Martin said that was a matter for Mr Crowley and he had to make that judgment for himself.
Mr Martin said he wished Mr Crowley a full recovery. He said it was his understanding that Mr Crowley continues to work with his constituents.
He said he had not got involved in Mr Crowley's situation and he was not going to get involved.
Mr Martin said Mr Crowley had won respect across the community and had been re-elected to the European Parliament on an "enormous" mandate. He said he respected that mandate.
He said, given Mr Crowley's health issues, he should be allowed some privacy.
A spokesman for Mr Crowley confirmed that he continues to receive treatment in hospital.
The spokesman said Mr Crowley would not be addressing his position until his health improves and he leaves hospital.