It may be a turbulent time for Irish agriculture but many young farmers want to show a different side to their work.
Amid concerns about the nitrates directive, sustainability and rising production costs, a community of "farmfluencers" is using social media to highlight the importance of agriculture.
Longford farmer Philip Stewart better known as 'Farmer Phil' began posting farming videos on YouTube in 2015.
He says: "We run a dairy calf to beef farm. We grow tillage. We're contractors as well. We're also vintage machinery enthusiasts, we have a bit of everything.
"Tuesday's video could be on our pigs, Thursday's video could be cutting silage and Sunday's video could be dosing calves, there's such a variety of content."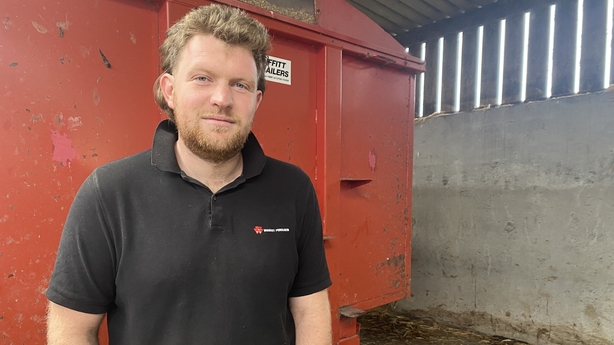 In recent years, with the growing demand for farming content online, Phil has seen his popularity grow.
In fact at the National Ploughing Championships last year, at one stage, there was a two-hour wait to meet and greet the Longford farmer.
With almost 80,000 subscribers on YouTube, he said the platform has opened up a whole new community to him not only in Ireland but across the world.
Phil says: "When I started I had ten views, then it was 100 people watching and now the average is somewhere between 50,000 and 70,000 views.
"The monthly statistics there are something like 216,000 unique accounts watch the videos every month. When you put that into context, I think the population of county Longford is 45,000 so it's unreal."
Before meeting his now wife Liv, Phil put in late hours editing his own material and admits that was challenging but now he's got some help.
"I always have the camera in my pocket and if I'm doing something I'll just pull the camera out. What you want to do is give people a real insight into life on a working farm.
"Sometimes a farmer watching might learn something about a certain task we're doing or maybe from the feedback I get I might learn something. It's a great way to educate and be educated."
The farmer has had people from around the world visit the farm, located not far from the village of Killashee.
"It's unreal when you start getting messages from people across the world from different backgrounds and you're just trying to comprehend that you're talking to someone who otherwise, outside of a video, you'd never ever have anything to talk about and that's quite strange.
"We've had people from all over the world this year, from America, Canada, Australia, New Zealand, the Netherlands and Austria. We had one couple visit while on honeymoon."
"Some of them were on trips to Ireland as it was and made it a point of calling in to see us. It's hard to believe there's a farm here in the middle of the country is pulling people in, it's mad!" he adds.
Farmer Phil is packing up his horsebox and going to the National Ploughing Championships this week. He loves his stardom and the benefits it has brought to his farm.
"I love it and enjoy it and the benefits it has brought to the farm and the family are massive.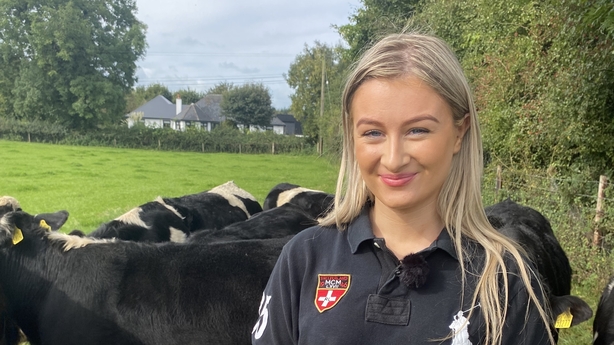 "It's changed the farm and especially with opening a new farm shop. Without social media that would never ever have happened so it's allowed us to diversify the farm into something new."
19-year-old Lauren Ennis, from Co Offaly, took to TikTok during lockdown. Lauren comes from a suckler and sheep farm and posts content which captures what family farming life is like
She says: "I didn't really start it with the intention of anything going viral or anything like that, it was very organic. I could see other creators on TikTok but there wasn't much agri content at the time."
There are young farmers around the world creating so-called 'FarmTok', which in the space of a few days, can have hundreds of thousand of views.
Lauren's content is humorous and aims to empower women working in agriculture while she also addresses certain stereotypes of women working in the sector.
However, she admits that at the start, she came in for criticism.
"When I first started putting them up, there was a lot of sexist comments I suppose but I had to try turn that one negative into a positive."
With over 76,000 followers on TikTok, Lauren uses the platform to reach out to women and she said her content has resonated with many of them.
"Young girls and women would contact me and message me and tell me I was validating their experiences and them dealing with sexism and that type of behaviour because it is a male dominated industry.
"Women in agriculture often don't get the recognition or the respect we deserve. They are often the backbone of the farm but they might be in the background.
Lauren adds: "It's about women who their husband has been the farmer but they're doing labour behind the scenes and supporting the system behind the farm and that's not acknowledged.
"That's changing thankfully but it's important to highlight that type of thing because it leaves women feeling that their labour not appreciated.
"I feel like just as a whole the agri community needs to support women more."
While social media can be criticised for misinformation and bullying, Lauren believes her use of TikTok is a positive thing and says "if you use it in the right way you can make a difference and make a positive impact on people. It's really helped me empower women and validate their experiences".