There have been calls for financial supports for landowners and farmers who face thousands of euro in bills to remove dying roadside ash trees from their land.
The trees are infected with ash dieback disease, which is expected to kill up to 90% of them, leaving them in danger of collapse. Ash dieback disease is a fungal infection that is killing ash trees across Europe.
Under the law, landowners are liable for any damage caused by their trees.
On a country road near Athboy in Co Meath, tree surgeons are at work. They are removing a roadside ash tree badly affected with ash dieback disease.
In most cases, the disease leads to eventual tree death and the risk of breaking and collapsing branches.
Tree surgeon Shane Murray says ash dieback, which was first reported in Ireland in 2012, is now a massive problem.
"It's really taking hold in the last two years. It's killing the trees, they are dying, and a lot of them are dead.
"The trees are drying out from the inside and they will come down in a bad storm," he added.
Mr Murray and his colleagues are very busy cutting infected ash trees for worried landowners, who are liable for any damage falling trees cause.
"It's a danger to the public basically, and the farmer or the landowner is liable, so its something that needs to be dealt with," Mr Murray said.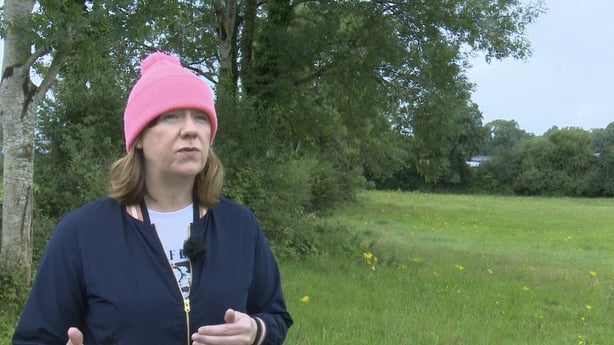 The 1993 Roads Act place a statutory obligation on landowners and occupiers to ensure roadside structures, trees, shrubs or other vegetation do not present a danger to those using and working on public roads.
However, cutting large roadside trees can be a complex and expensive undertaking.
Cutting a single tree can costs hundreds of euro, but for many landowners with multiple ash trees along their road frontage, the bill will be in the thousands.
This has led to calls at local authorities around the country for financial aid to be put in place.
---
Read more: Why the ash tree could disappear from the Irish landscape
---
Farmer and independent councillor in Co Galway Geraldine Donohue is among those advocating for a fund.
"It's an enormous cost to take down some of those trees," she said.
"We've got ESB and telephone poles and wires through some, and we know the hazards that that brings. In some cases, you may have to close a road depending on how big a tree is."
Ms Donohue says it is unfair for landowners, including householders with ash trees in their gardens, to be left to bear the costs.
"Remember this disease was brought into the country with imported trees, so the responsibility is really with the department in my opinion," Ms Donohue added.
"We see the trees dying before our eyes. Some of these trees are huge and to get a tree surgeon out could be thousands, whereas if the council could come along and negotiate with contractors to do the work, with maybe the landowner paying a little portion just to try and get rid of this terrible hazard.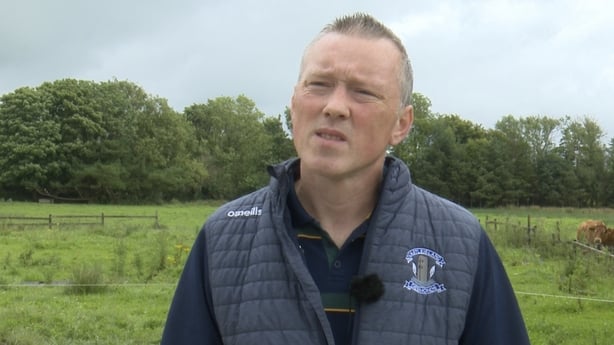 "Because, God forbid, if something were to happen, I would prefer to be proactive than reactive."
For their part, farming organisations also believe financial assistance should be provided to deal with an issue that is not of their making.
Jason Fleming, the IFA's national forestry chairman, said that it is not just affecting farmers involved with forestry.
"This is affecting every farmer in the country. The problem we have is the costs involved," he said.
"There was a farmer on to me last week and he had two trees to take down and it cost him €2,500 for a tree surgeon to come in and another €2,500 for the road management.
"All we are looking for here is a proper support package from the minister to the local county councils, who can pass it on to landowners to get proper guys in to do the work," Mr Fleming added.
He said that farmers have a scenario at the moment where,they are "trying to take care of the trees themselves".
"We advise farmers to get a proper tree surgeon in to look after the trees despite the costs."
In response to a query from RTÉ News, Department of Agriculture officials said there are no plans for any financial assistance.
In a statement, officials say landowners can go ahead and fell trees without a license under the Forestry Act 2014 if they deem them to be dangerous.
However, the statement added that "there are currently no plans for the Department of Agriculture, Food and the Marine to put in place a specific grant aid scheme for landowners to fell roadside trees".
In 2015, a Co Wicklow landowner was found liable for more than €3m after a tree fell on a 19-year-old student's car, leaving the young man with brain damage and the loss of sight in one eye, and partial sight in the other.