Silvio Berlusconi wielded much influence and power over the past half a century.
The Italian billionaire businessman and four-time Italian prime minister attracted much attention while always maintaining he was "no saint".
Born in September 1936, he went from a crooner to a successful businessman.
Starting off with a construction company, he would go on to build Italy's biggest media empire and his own political party in 1993, Forza Italia.
The following year, he became prime minister for the first time with a populist political style and brash personality.
Many hoped his business background could save Italy's economy but the government collapsed after a couple of months.
While he would be back in power three more times, he also brushed off sex scandals and allegations of corruption.
In 2009, he estimated that over 20 years he had made 2,500 court appearances.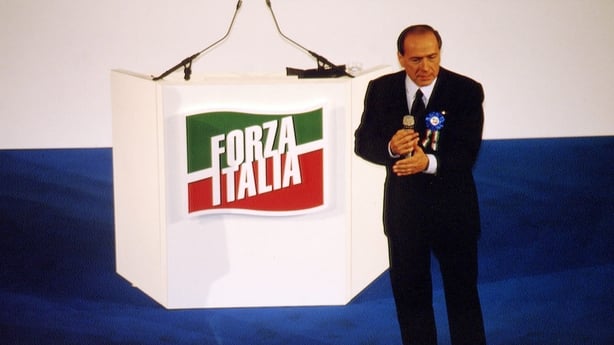 Claims of raunchy so-called "bunga bunga" showgirl parties at his villa tarnished his reputation. It only got worse.
Magistrates say he paid thousands for sex with Moroccan-born nightclub dancer Karima El Mahroug, alias 'Ruby the Heart Stealer', when she was under-age.
He denied this but admitted springing her from a police station by saying she was the niece of then-Egyptian president Hosni Mubarak. A court eventually acquitted him of having sex with a youth, saying he was not to know she was under 18.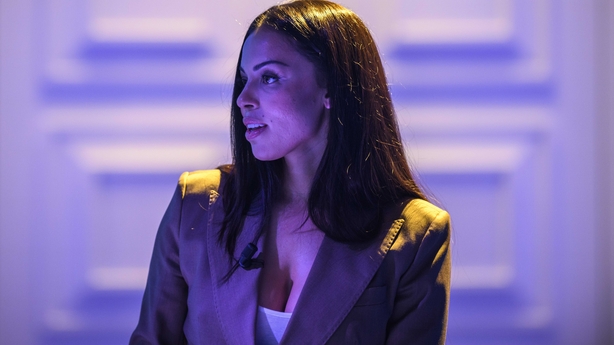 Although Berlusconi made light of his reputation as a philanderer, his second wife Veronica Lario did not and she asked for a divorce, saying she could not live with a man who "frequented minors".
She was initially awarded one of the biggest divorce payouts in Italian history, €1.4m a month in maintenance. But like many court rulings that went against him, Berlusconi appealed and the sum was later reduced to zero.
---
Read more: Former Italian PM Silvio Berlusconi dies aged 86
---
The many scandals took their toll and in 2011 he quit as prime minister as Italy came close to a Greek-style debt crisis. A jeering crowd shouted their delight when his cortege headed to the president's office to hand in his resignation.
However, as the years progressed his battered image regained something of its old lustre and he was increasingly seen as an elder statesman who exerted a moderating influence on more extremist forces in his conservative camp.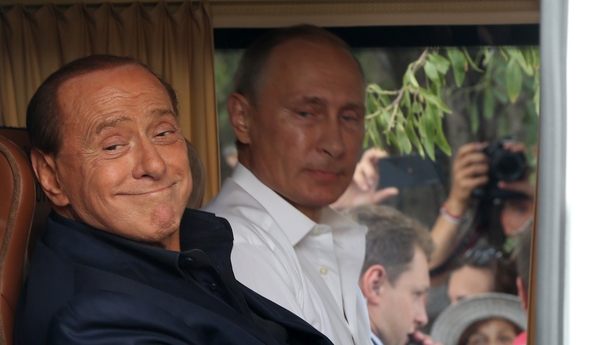 On the international stage, he cultivated a particularly close bond with Russian President Vladimir Putin, a friendship he defended even following Russia's 2022 invasion of Ukraine, drawing censure from across the political spectrum in the West.
Berlusconi's relations with European partners were often prickly, above all during the 2011 sovereign debt crisis when he was viewed as a liability. A biography, 'My Way', written by Alan Friedman, said relations got so bad that the then-French president, Nicolas Sarkozy, refused to shake his hand.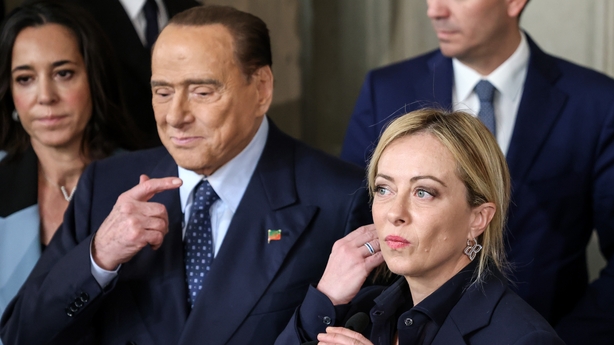 When he was hospitalised in September 2020 with severe coronavirus he was inundated with messages of goodwill from all quarters, marking his rehabilitation in Italian society.
He never remarried but in 2022, he held a "symbolic" marriage with his partner Marta Fascina, 53 years his junior, who wore a white bridal dress to the unofficial ceremony.
Berlusconi was one of the most extraordinary characters to come out of Italy's often bizarre political landscape, a flamboyant figure whose off-colour jokes alone would have killed a political career in most European Union countries.
After Barack Obama was elected the first African-American president of the United States, Berlusconi congratulated him for being "tall, handsome, and suntanned".
But his often clownish personality and repeated plastic surgery hid a keen political mind and an almost uncanny talent for tapping into the fears and concerns of ordinary Italians.
Berlusconi himself had no regrets about his political career, although he clearly felt he was often betrayed.
"All I know is that in both foreign and domestic politics I never made a single mistake," he told Chi magazine in 2016. "But when I come to think about it, I cannot recall the name of a single friend in politics."
Despite suffering a near-fatal heart attack in 2016 and having emergency bowel surgery three years later, there was a political comeback.
He led the Forza Italia party to moderate electoral success in 2018 and last year he returned to the Italian senate.
Berlusconi is survived by his five children.
Additional reporting Reuters