The British government, in conjunction with the Scottish and Welsh governments, has published plans to begin customs, sanitary and phytosanitary checks on EU goods commencing at the end of October.
Since the UK departed the European Union, the imposition of their own border checks has been postponed a number of times.
As part of the UK Border Operating Target Model, businesses from Ireland will face new checks and controls when moving goods from Irish ports directly to the UK.
The new rules will not apply to EU imports travelling directly into Northern Ireland nor will they affect the new red/green lane arrangements for imports to Northern Ireland travelling directly from Britain.
We need your consent to load this rte-player contentWe use rte-player to manage extra content that can set cookies on your device and collect data about your activity. Please review their details and accept them to load the content.Manage Preferences
The British government has said it still wishes to hear from stakeholders regarding the new rule, but it added that it was the firm intention of the government to begin these new checks in October.
The first checks, to be introduced on 31 October, will involve the introduction of health certification requirements on medium risk animal products such as meat, dairy, fish and plants from Ireland and the rest of the EU.
Full implementation of the checks is expected in the 12 months following 31 October.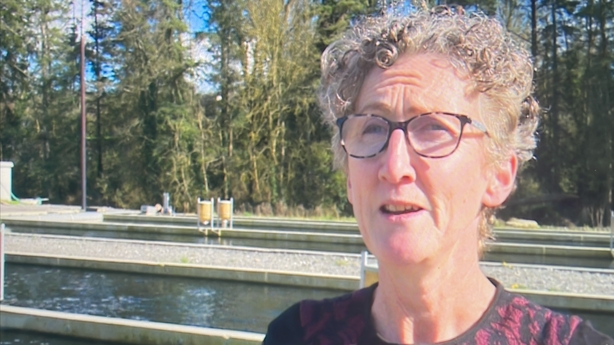 One company that will be affected by the changes is Goatsbridge Rainbow Trout Farm in Co Kilkenny.
Run by Ger and Mag Kirwan, around 30% of their product is exported to the UK.
Ms Kirwan said the new changes could be far-reaching.
She said: "It's going to be problematic from the cost and logistics point of view and also from timelines. It's another layer of complexity added."
However, she is not sure if the changes will go ahead as planned.
Ms Kirwan said: "We've had this before, about four times in the last three years. Is it the case we will come to the 11th hour and they pull the plug again? It may happen."
She said they will deal with it and get used to dealing with new arrangements, saying, "we will have to...if we want to grow the market."