Becoming Speaker of House of Representatives and the third most powerful politician in America has been a life-long dream for Kevin McCarthy.
It has been a dramatic and historic journey for the proud Irish-American. His great-grandfather, Jeremiah McCarthy was born in Cork in the 1800s and travelled to the Golden State, where he married a Mayo woman.
From a middle class background in Bakersfield, Kevin McCarthy's family has lived in the south central Californian city and surrounding areas for four generations.
Like Joe Biden, he suffered from a speech impediment as a boy. He married his high school sweetheart, Judy, in 1992 and they have two children together.
Originally making his money refurbishing automobiles, a $5,000 lottery win started him on a road to entrepreneurship - trading stock and owning small businesses.
His relationship with the Republican Party started to grow when he went back to college to study business.
Kevin McCarthy quickly moved up the ranks to eventually become a member of the House of Representatives in 2006 and chief deputy whip of the House Republicans three years later.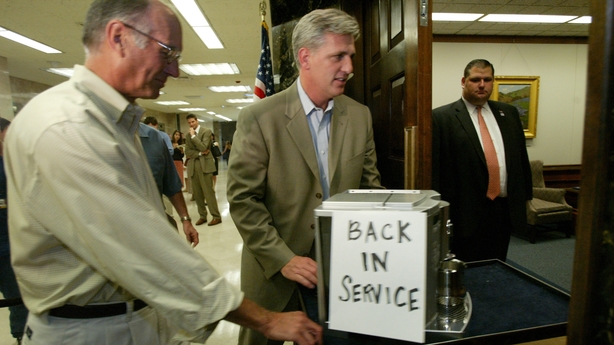 That life-long dream to become speaker almost came true in 2015 when John Boehner left the role but due to a string of controversies Rep McCarthy withdrew and Paul Ryan got the job.
Since then, Kevin McCarthy has predominately become known for his relationship with president Donald Trump and has defended him on several matters, including an investigation into Russian meddling in the 2016 election and the January 6th Capitol Hill attack.
Speaking to reporters this morning, he thanked the former president for all his support in helping on his path to speaker.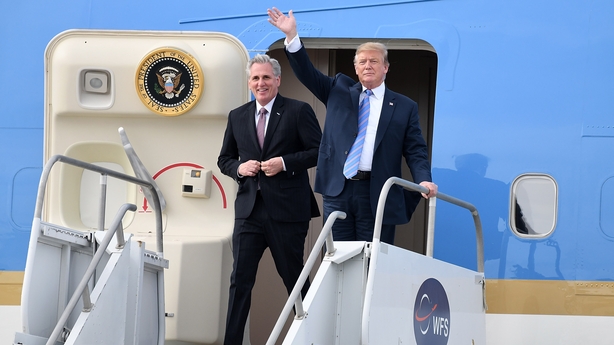 After a once-in-a-century occurrence of 15 rounds of voting, Kevin McCarthy finally became speaker in the small hours of this morning.
However, his speakership will be weaker than imagined.
Some of his power was negotiated away to persuade more conservative members of the party to vote for him.
Concessions include: Anyone can call for a vote to oust the speaker and the creation of an investigative committee to probe the 'weaponisation' of the federal government.
For now though Kevin McCarthy is basking in becoming the third most powerful politician in the United States, second in line to the presidency.
While today will be a huge relief for him and his allies, how long he lasts in the role remains to be seen and whether those concessions will be worth it.
---
Kevin McCarthy elected Republican US House speaker, but at a cost
---