"We knew the talent was there, we knew the companies were there and we knew that they were ready to go."
Deirbhile Ní Churraighín is commissioning executive at TG4. In 2017 the broadcaster, together with the BAI and Screen Ireland, launched the Cine 4 scheme to fund Irish language feature films.
The three bodies knew that there was a pool of creatives, including directors of photography, producers, writers and actors, ready and willing to work in the Irish language, and Ní Churraighín describes Cine 4 as the 'springboard' that allowed the films to be made.
So far, the success of the project has exceeded expectations.
Movies like Arracht, a thriller set during the famine, and Foscadh, which was based on a novel by Donal Ryan, won critical acclaim and were put forward as Irish nominees for the best international feature at the Academy Awards.
In 2022, meanwhile, two movies were released that took Irish language cinema to a new level of popularity.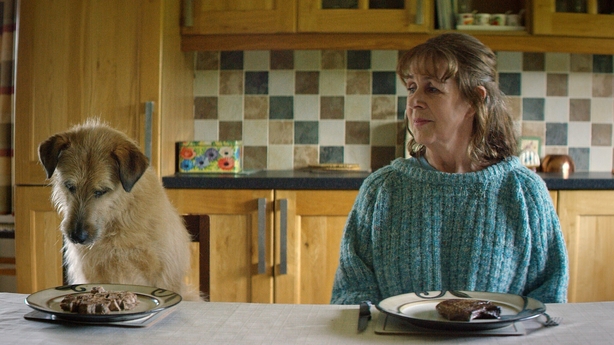 Róise agus Frank, which stars Bríd Ní Neachtain as a woman who believes her late husband has been reincarnated as a dog, won awards including the ensemble award at the Dublin International Film Festival, and the audience award at the Santa Barbara Film Festival.
An Cailín Ciúin, the debut feature from Colm Bairéad, had what can only be described as a spectacular year.
The film had its premiere at the Berlinale International Film Festival in February where it was awarded the Grand Prix Award for Best Film.
It opened the Virgin Media Dublin International Film Festival - where it was awarded Best Irish Film - and went onto win countless other awards including eight IFTAs, becoming the first Irish language feature to win best film.
It has also broken box office records, to date earning more than €1m in Ireland and the UK and has now been shortlisted in the Best International Film category at the Academy awards.
The makers of both Róise and Frank and An Cailín Ciúin say they simply wouldn't have been able to produce the work without the Cine 4 scheme.
Actors are now listing "speaking Irish" among the skills on their CVs
Bairéad came up through the ranks of Irish language television and describes Cine 4 as an "extraordinary initiative".
He says the project brought a community of Irish language filmmakers together, helped them develop the projects and gave them the confidence to speak in their own voice, artistically.
Cúán MacConghail, whose Macalla Teo produced Róise agus Frank, says there was always great storytelling ability in the world of Irish language production, but that Cine 4 helped producers harness the skills that were out there.
We need your consent to load this rte-player contentWe use rte-player to manage extra content that can set cookies on your device and collect data about your activity. Please review their details and accept them to load the content.Manage Preferences
He also says the success of the films has had a 'snowball' effect and that as a producer he's now getting more Irish language projects sent to him, and that actors are now listing "speaking Irish" among the skills on their CVs.
Film journalist Esther McCarthy describes the success of An Cailín Ciúin as a "game changer".
She says the movie, which is based on a novella by Claire Keegan and tells the story of a young girl sent to live with relatives during a 1980s summer, was proof that if you give people "brilliant, intimate storytelling" they will go and support it.
McCarthy also points out that audiences are now very willing to watch film and TV shows with subtitles.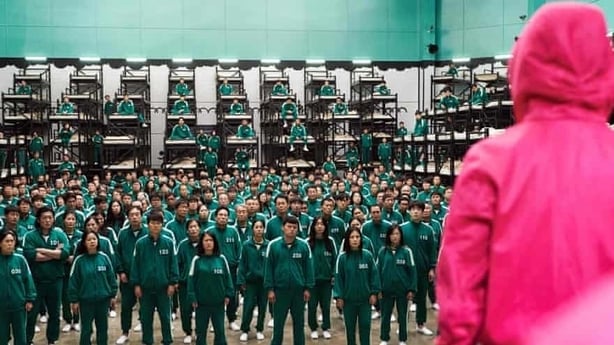 We live in a world, she says where the Korean show Squid Games is the biggest show in the year, and the film Parasite is not just best foreign film, it's best film full stop.
Cine 4 is now, according to Ní Churraighín, an established international brand, and there's plenty more to come.
The next two films in the scheme are ready to go into production in the next six months and two more have been selected, with another round due to be announced in 2024.
For Bairéad, who is rearing two children through Irish with his wife (and producer of An Cailín Ciúin) Cleona Ní Chrualaoí, the success of the scheme is an artistic as well as a practical one.
He says that he hopes that in 20 years his children will be able to look back on two decades of Irish cinema.
"It's very important" he says to have Irish language art available to the public and to have the language "bouncing around in the dark" of the local cinema complex.