The route that Irish peacekeepers were on when their armoured vehicle came under attack last night is a familiar stretch of road for members of the Defence Forces deployed to southern Lebanon.
Former army officer, Senator Tom Clonan said Irish soldiers have been on peacekeeping missions in Lebanon since 1978, so they know the roads "very well".
While it is not yet clear where the fatal incident involving the death of a young Irish soldier occurred, he said the route between the Irish Battalion's camp in southern Lebanon and the capital Beirut is well-known among the Irish on duty there.
"We know those roads very well. The coastal road from Beirut to where the Irish battalion is in South Lebanon is the coastal highway. Some of it is almost like motorway, some of it dual carriageway, and in places it does go down to a single lane."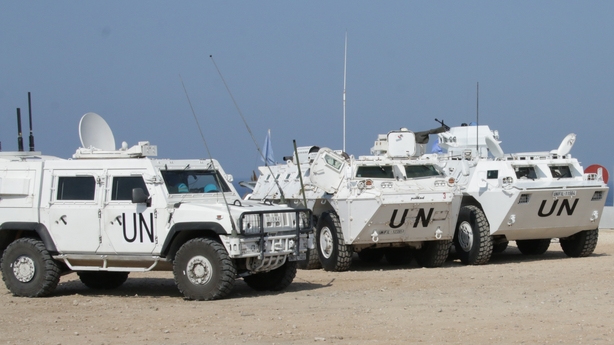 Transport to and from Beirut is continuous from the camp, he said, with the personnel rotating "in and out", sometimes taking supplies or accompanying journalists on these journeys.
He also said people locally in Southern Lebanon know the Irish personnel very well as he described the shock in the aftermath of this incident, which involved "innocent Irish peacekeepers" who are trying to help local residents. "It is a very tragic incident."
With investigations understood to be already under way, Senator Clonan noted how there has been a noticeable rise in tension in this part of the Middle East in recent years.
He described how since the war in Syria in 2011 there has been a rise in the "levels of radicalisation".
"We've seen in parts of Lebanon and on the border with Syria, we have seen the rising of groups that are aligned with organisations like Islamic State."
He said prior to this there was Shia resistance "in the form of Hezbollah" but it has now become more complex.
We need your consent to load this comcast-player contentWe use comcast-player to manage extra content that can set cookies on your device and collect data about your activity. Please review their details and accept them to load the content.Manage Preferences
(Video is archive footage of a route well-known to Irish peacekeepers)
As a consequence, he said for those in the Irish Defence Forces that are on peacekeeping missions to Lebanon there is a "constant unpredictable threat" and added that "last night's events bear that out".
Mr Clonan, who spent a considerable amount of time on duty in Lebanon while serving for the Defence Forces, described the impact on the soldiers' families when they are deployed overseas.
"The families, it is such a big sacrifice to them and the constant worry for their loved ones. So, this is the absolute worst-case scenario."
He said the standard procedure with any incident like this is to have an investigation to understand the sequence of events.
He expects that there would be an immediate "after action report" first, along with an investigation by the UNIFIL, and a UN investigation to find out "precisely" what happened.
---
Read more:
Irish peacekeeper dies after convoy attacked in Lebanon
President mourns life lost 'serving the United Nations'
---