With many people likely to receive drones as Christmas presents, the Irish Aviation Authority is warning operators that they must obey the laws that regulate the use of the devices.
Consumers who buy drones that are over 250g, or with a camera, are legally required to register online as a drone operator, place the operator's registration ID number on the drone and complete an online training course.
The IAA has launched its 'Drone Safely This Christmas' campaign and is warning that drones can have very serious consequences if they collide with a person or something in their airspace.
The authority says that drone use has increased significantly in recent years, and that operators must know the rules before they fly.
"Piloting a drone is fun but it comes with responsibilities and no matter what their use or purpose, drones can raise challenges from both safety and privacy perspectives," said IAA Director of People & Operations Jim Gavin said.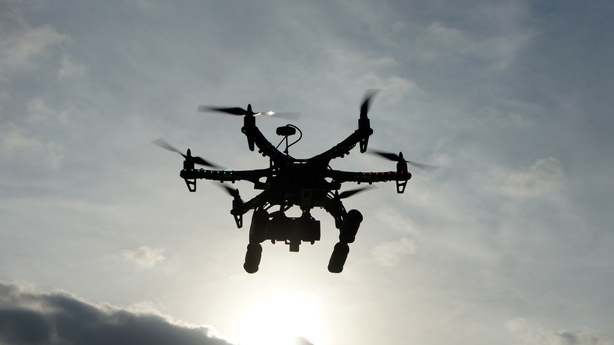 "Operating a drone in public requires training, as they can have serious consequences if they are flown inappropriately, or collide with a person, an animal or an aircraft," Mr Gavin said.
The IAA became one of the first aviation regulators in the world to introduce regulations and mandatory drone registration in December 2015, but says it is concerned that there are many drone owners who are not registered and who may be flying unsafely, putting people and other aircraft at risk.
"If you see anyone you believe to be flying dangerously or using a drone irresponsibly, we encourage you to contact the IAA," said the IAA's Enda Walsh says.
"Reckless use of a drone or inappropriate use of its camera may result in prosecution," Mr Walsh said.
There is an exemption from registration when it comes to toy drones.
These are devices where it states clearly on the box or in documentation that it complies with the regulation on toy safety, and it is intended for use in play by children under 14 years of age.