A service celebrating the life of Vicky Phelan has heard that "a nation of people got to love her" as much as her family loved her.
Family and friends of the late CervicalCheck campaigner gathered today for a special memorial service in the Church of the Assumption in her native Mooncoin in Co Kilkenny.
Ms Phelan died at Milford Hospice in Limerick on Monday 14 November at the age of 48, after being diagnosed with cervical cancer in 2014. She was laid to rest following a private funeral last week.
Vicky Phelan's sister Lyndsey Kelly said today's celebration had been planned for months.
"Today was about celebrating what she loved. Her first love was her family, and music her second love. That's what she wanted," said Ms Kelly.
She added that the family will continue to cry and laugh in Vicky's absence. "That's what we are going to try and do it Vicky's way."
Vicky was a private person, she said, but she also knew how loved she was.
Ms Kelly said that Vicky's family are "extremely sad" and "heartbroken" at her loss, but said the support the family has received, from "near and far", was heartwarming and made it "that little bit easier".
Her legacy is showing people "not to be afraid of anyone, because Vicky wasn't afraid of anyone". She has taught people "to ask questions, to speak up", her sister added.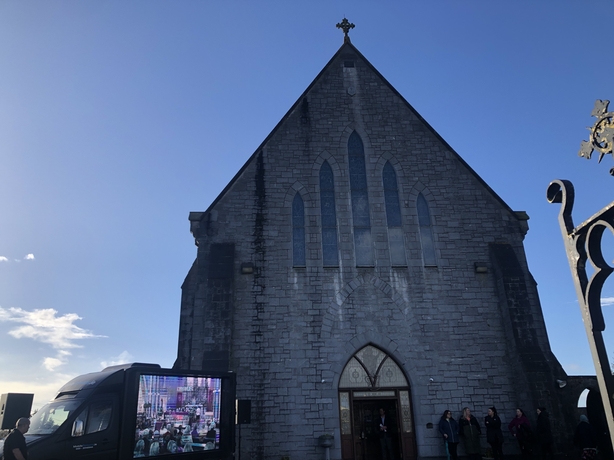 The celebration of life memorial began with the Mount Sion Choir singing, followed by Ms Phelan's parents lighting seven candles in the church in memory of her.
Cervical cancer survivor and founding member of the 221+ Lorraine Walsh was among those to pay tribute.
"You were such a real and honest person. It resonated with so many people that even from afar, people fell in love with you," Ms Walsh added.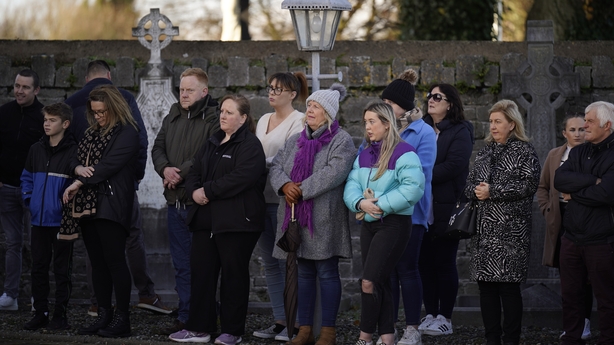 "It was my privilege and honour to share that work with you. A sincere and heartfelt thank you from mná na hÉireann."
She added: "As another woman let down by the State, I want to say that without your strength, your determination, your stubbornness, not alone would we not have known the truth of what happened but we would still be subject to a very flawed CervicalCheck programme."
Vicky's friend and fellow CervicalCheck campaigner Stephen Teap, who lost his wife Irene to cervical cancer in 2017, said this was the second time in his life he had had to stand up in front of a crowd and talk about an amazing woman who left the world before her time.
"Thank you Vicky, for sharing that wonderful sense of humour with us. Always with that smirk that lit up a room," Mr Teap added.
"Thank you Vicky, for just being you."
Speaking on behalf of Vicky's husband Jim and two children, her friend John Wall thanked those gathered for sharing their time with them.
He said: "Vicky had wanted an upbeat occasion where people could gather in a celebration of life and I can't begin to tell you how much this all means to the three of us.
"We're incredibly proud of Vicky, all that she achieved and the amazing person that she was. Through the toughest of times she shared incredible strength looking after us, looking out for us and ensuring we always did our best as a family."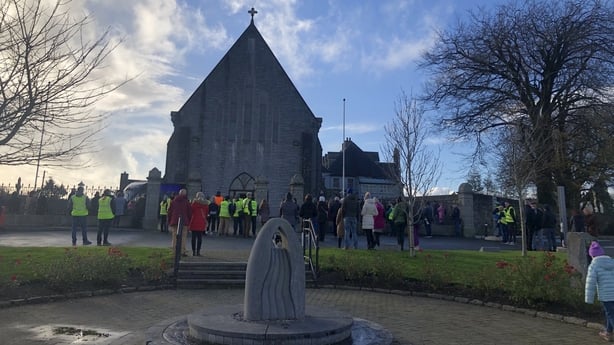 Vicky's children, nieces and nephews presented gifts that represented her life, including a family photograph, her 2008 Belfast marathon medal, a copy of her memoir 'Overcoming' and a selection of jerseys – including Kilkenny, Munster and her son Darragh's soccer jersey.
"We remember Vicky's valuable advice to us all about how precious time is," her friend David said.
"Vicky taught us the true value of time. The one thing we can never get back after it's gone," he added.
"For her time, we are forever grateful."
David also referenced "the countless lives she has saved and continues to save".
Vicky's brother Jonnie said that he was "in awe of her since he was young" and that her reputation "fills our family with immense pride".
"The one thing I can take solace in and the one thing my family can take solace in, is that a nation of people got to witness the awe that I witnessed as a young lad. A nation of people got to love a girl as much as my family loved her.
"Time is something if Vicky had been given more of, the sky is the limit to what she would have achieved."
He added that what Vicky did, she did for her two children. Speaking to them, he said: "Because of you, she fought like nobody fought before."
Jonnie paid special tribute to Vicky's husband Jim, for "being by my sister's side through every last bit of this".
"You've done it with such dedication and devotion," he said.
Following prayers and readings, Vicky's favourite band The Stunning performed their song 'An Empty Feeling'.
The poem 'And God Said' - which was posted on the wall at the Oklahoma City bombing site – was read after the Gospel.
Singer Bressie performed his song 'Postcards', which he said Vicky had asked him to sing "when the time came".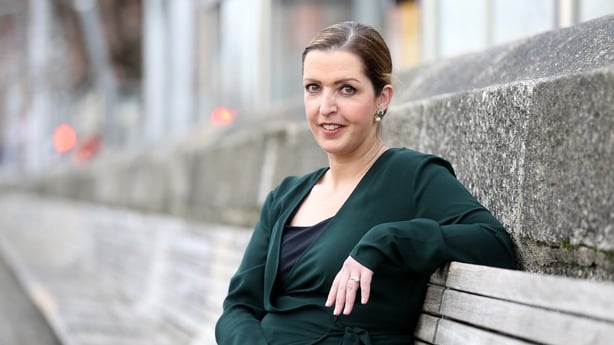 Space in the church was limited to 300 people, but the celebration was also shown on big screens at the nearby GAA complex.
Vicky Phelan had undergone a smear test in 2011 showing no abnormalities, before her cervical cancer diagnosis three years later.
An internal CervicalCheck audit found the original smear check result to be wrong.
In 2018, she settled a High Court action with Clinical Pathology labs US, without an admission of liability, for €2.5 million.
Her campaigning led to the Scally Independent investigation and 2018 report into the controversy.
It also led to the establishment of the 221+ support group and a State apology.