US President Joe Biden has been striking a dark and urgent tone in the final days of campaigning for the midterm elections.
He has warned that the country's prized democracy is under threat from former president Donald Trump's election-denying lies and the violence they have inspired.
"Make no mistake, democracy is on the ballot," President Biden said.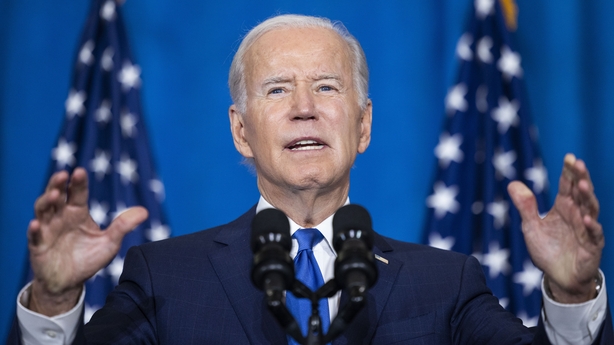 More than half of Republican midterm candidates are 2020 election deniers, according to research conducted by CBS News.
The news organisation defined an election denier as any candidate who has done one or more of the following:
Explicitly said they believe the 2020 election was stolen.
Repeated disproven claims of widespread voter fraud in 2020.
Been unclear when asked if they believe President Biden was legitimately elected.
What it means if these election deniers are elected is at the centre of this debate as polls suggest, Republicans will take control of the House of Representatives, while the Senate remains a toss-up.
US journalist David Leonhardt recently wrote in the New York Times that if these candidates are elected to office, they would oversee future elections across the country.
He argues that it could put them in the position to overturn an election in 2024 and beyond - meaning that the concept of 'free and fair elections' will be no more in the United States.
"This driving force is trying to succeed where they failed in 2020 to suppress the rights of voters and subvert the electoral system itself. That is the path to chaos in America. It's unprecedented. It's unlawful. And it is un-American," said President Biden.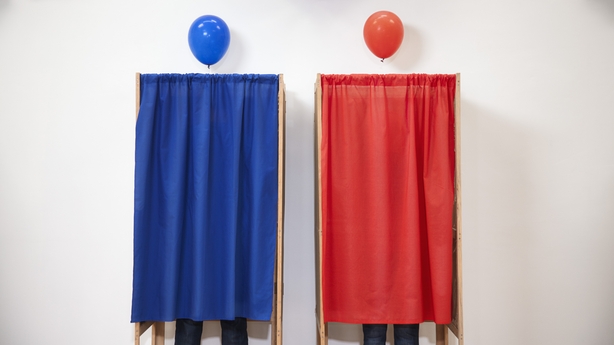 It's a different story for Republicans accused of threatening democracy.
Their tactic? Reflecting those allegations back on their rivals.
"I think if you are going to ask about candidates who are election deniers, I think you should paint it with a broader brush," Tim Murtaugh, director of communications for Donald Trump's 2020 re-election campaign told RTÉ's States of Mind podcast.
He points to Democrat Stacey Abrams, candidate for Georgia Governor, who did not concede following her 1.4 percentage points loss to Governor Brian Kemp in 2018, and Hillary Clinton, who suggested that the 2016 election was stolen from her.
Ms Abrams told CNN in 2021 that Governor Kemp "won under the rules of the game at the time, but the game was rigged against the voters of Georgia". Hillary Clinton compared her 2016 election loss to "applying for a job and getting 66 million letters of recommendation and losing to a corrupt human tornado".
Mr Murtaugh also said that there are still Democrats who "won't recognise that George W Bush was the legitimate president of the United States", following the 'hanging chads' controversy in 2000.
"We get a little bit tired of hearing about 'oh this candidate is an election denier and that one is too' when these prominent Democrats who did exactly the same thing are never mentioned in that conversation," said Mr Murtaugh.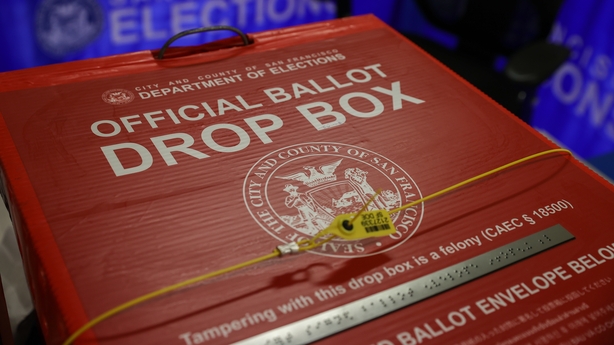 In relation to the focus on political violence, following the brutal attack on Speaker of the House Nancy Pelosi's husband at their home in San Francisco, Mr Murtaugh suggested the conversation surrounding this is also imbalanced.
"We don't hear the same level of concern for the attack on Congressman Steve Scalise at the Republican baseball practice when he was shot and nearly killed by a Bernie Sanders supporter who went to that field that day to kill Republican members of Congress," he said.
"Until these things are treated the same way, it's very difficult to take seriously all the caterwauling from the media about the 2020 election 'cause they've never had concerns with people expressing similar sentiments in previous elections when it was Republicans who won those elections," he added.
The American public believes that American democracy is under threat.
According to many recent polls, around 70% of Americans, both Democratic and Republican voters, believe democracy is hanging in the balance.
While they disagree about what, or who, jeopardises the country's institutions, research shows that it is not the most important issue on the ballot as Joe Biden tries to make it so.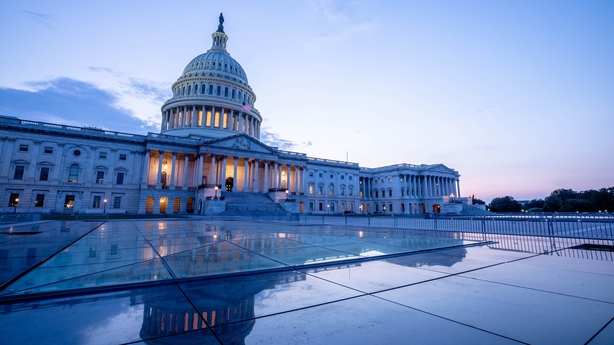 Nearly half of US registered voters say the economy will be extremely important to their vote for Congress as inflation reached record levels and the cost-of-living crisis continues to bite.
Representatives up for re-election in the House will be the first to admit that while it is important to maintain and strengthen the pillars of democracy, it is not being brought up at the doorsteps.
"I got to tell you, I cruise around my district, and I've been around to other districts surrounding mine, and people are more worried about inflation and the economy, and making sure that their jobs are going to continue to exist," Republican Congressman David Joyce told RTÉ News.
We need your consent to load this rte-player contentWe use rte-player to manage extra content that can set cookies on your device and collect data about your activity. Please review their details and accept them to load the content.Manage Preferences

But Congressman Joyce said while it is important to focus on these issues, the electorate should be concerned about the future of US democracy.
"I think it's very important that we focus on making government work. I believe that President Biden was elected," he said.
While Congressman Joyce said he believes that election deniers make up a minority of his party, he may be the one falling into a minority within his party.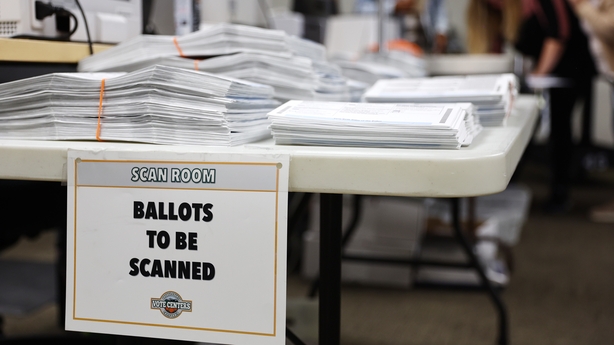 The majority of Republican candidates running for the House are categorised as election deniers, as are the majority of Republicans running for the Senate and for governor.
Nearly half of those running to be secretaries of state, officials who would help administer future elections, also fall under that banner.
Allegations of election rigging within US politics are nothing new. Voter suppression and gerrymandering have plagued the system for decades.
What makes these elections different is that it is not just the mechanics of elections under scrutiny, but a peaceful transfer of power is in doubt.