A Co Offaly photographer is revealing the hidden beauty of the raised bogs and wet woodlands of the Irish midlands.
Tina Claffey uses a macro lens to capture the flora and fauna of bogs in extraordinary detail.
She said: "It's extreme close-up photography. The macro lens sees beyond what the human eye is capable of. It allows me to get lost out there, in two metres square of the bog. Once I look through the lens, I see something and then swivel it slightly and see something else. I get completely transported into this other world.
"It's a world of carnivorous plants with their sticky tentacles, sphagnum mosses frozen in time in the deep bog pools, ancient water creatures exploring their depths, kaleidoscopes of colour through dewdrops on the backs of wondrous insects. The bog is a wilderness on our doorstep."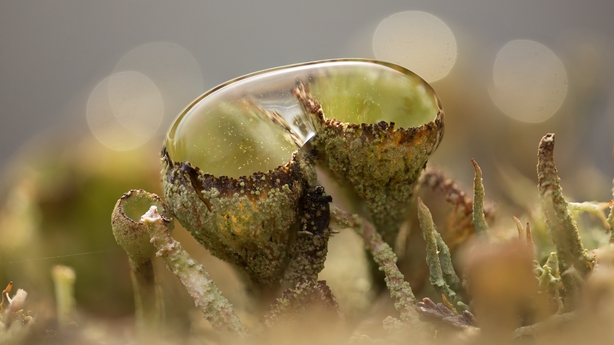 Ms Claffey sees her photographs as "tools for conservation".
She said she was honoured to present at the UN Climate Change Conference (COP26) last November.
Her ten-minute presentation preceded a debate about bogs.
"I think that a picture can speak a thousand words and that's what my work is about, showing people what's out there," she said. "The bog is a living carpet that absorbs so much carbon. There's a lot of doom and gloom with climate change, but we still have so much. That's what I want to share with people – the beauty and wonder that is out there.
"I am inspired by it. I feel honoured to come to different bogs. I feel a different energy in each bog I visit. I love to get lost in them."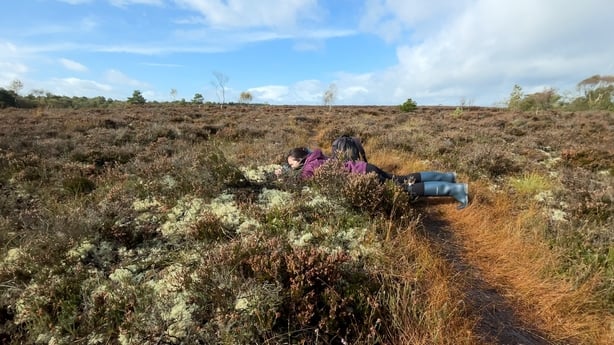 The multi award-winning photographer's work has been exhibited in the US, Botswana, Zambia and throughout Ireland.
It currently forms part of an immersive exhibition, 'Landmarks', at the Pearse Museum in Dublin.
Ms Claffey's images are projected across the walls, from floor to ceiling.
"To be honest when I first went in there, I got a bit teary," she said. "I love the idea of my macro photography blown up way out of proportion to their size, which really immerses the viewer in the experience."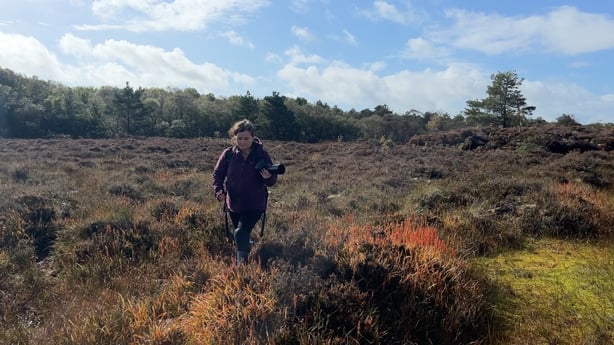 A recent book of her photography 'Portal' has earned her compliments from one of the world's leading conservationists.
"I sent my book to David Attenborough, my hero, and I was so honoured and delighted he sent me a letter back acknowledging that he loved the book. The wonderful thing was, he acknowledged my first book as well! The letter is framed up on my wall."
Ms Claffey's relationship with the bog has changed dramatically since childhood.
"My memories of the bog were really bleak. We were brought kicking and screaming as children to foot turf and bring it home. I never looked at the bog as a living landscape, I thought it was dead wasteland."
But after living in "pristine wilderness" in Botswana for almost ten years, she gained a new appreciation for Ireland's bogs and wetlands.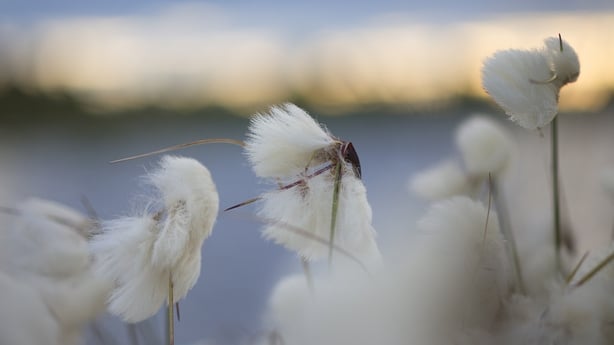 "I could be having the most miserable day and come out to the bog and it's just so good for the soul. Macro photography forces me to slow down and that is what it's all about. When I slow down, that's when I find and see those treasures at our feet and that's what keeps me going."
In our 'Climate Heroes' series of reports, we shine a light on the people who are stepping up to protect our environment and tackle climate change. While these people come from all walks of life, they share a common purpose to improve the world around us.