Irish Water has imposed measures including tankering and night-time restrictions on water supplies in 15 areas across the midlands and southeast as demand increases during the current hot spell, and has once again appealed for people to take "simple steps" to conserve supply.
The utility has thanked the public for their efforts so far to conserve water in order to avoid restrictions to supply later this year, as the country experiences near 30C temperatures.
It said the "vast majority" of its 750 water treatment plants are continuing to meet demand despite increased usage. Since the middle of last week, it said there has been a noticeable increase in use in seaside and agricultural areas, with this demand to remain high through to next month.
Measures ranging from tankering water between areas, and night-time restrictions, have been implemented in areas at risk of drought in order to protect supply.
These include Bennettsbridge and Clogh Castlecomer in Kilkenny; Coalbrook in Tipperary; Clonaklilty, Roberts Cove, Whitechurch and Coppeen in Cork; Wexford Town and Bunclody in Wexford; Inis Oirr in Galway; Swan in Laois, as well as Carran in Clare, and Cooga Spring and Doon in Limerick.
The utility also says it is monitoring supply in Letterkenny in Donegal, and areas within west Galway, Cork, Limerick and Waterford.
In the greater Dublin area, Irish Water says supplies are healthy, despite a 4% rise in usage in the past week alone.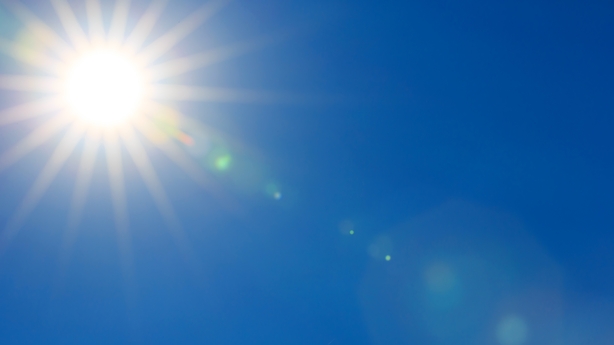 Speaking on RTÉ's News At One, the utility's head of operations Tom Cuddy said that in some areas, ground water sources are slow to recover, and so could not rule out restrictions being imposed in other counties.
"We're going through our normal seasonal cycle, where water sources diminish and demand increases and it's been exacerbated this year with lower-than-normal rainfall for the first half of the year, particularly in the south and the midlands," he said.
Mr Cuddy said since late May, they've seen a trend of smaller supply schemes coming under pressure, with an additional step-up form this over last weekend.
He added that in addition to the areas where measures have had to be taken, there is a "watch list" of a further 65 water supply schemes they are keeping an eye on.
---
Read more:
Top temperatures most likely in north Leinster, midlands
---
"It's still early in the season … we still have to go through July, August, September when supplies may continue to diminish," he added.
"It is very much going to be a 'watch-it-and-see'," he said, adding however that this year was not as bad as previous dry summers seen in 2018 and 2020.
He outlined steps people can take to reduce usage during the current hot spell, such as avoiding power washing, cutting back on use of paddling pools, and ensuring there are no leaks on outdoor taps.
Where possible, people have been advised they can also take shorter showers, turn off the tap while brushing their teeth, or use a bucket and sponge to wash their car.