Dogs Trust has installed a large paddling pool at its centre in Finglas in Dublin to keep their resident canines cool in the hot weather.
The charity has also issued safety advice to pet owners ahead of the "exceptionally high" temperatures forecast for this weekend and into next week.
"As we've so many dogs on site and with the hot weather coming, we decided to give the ones that do like to swim a little treat and we put up the paddling pool," Dogs Trust Veterinary and Welfare Manager Niamh Curran-Kelly said. "It's really important not to force dogs into the water, but we've a number of dogs who love it to cool themselves down."
A paddling pool and doggy ice-pops - two of the things Dogs Trust is doing to keep its canines cool at its centre in Finglas in Dublin. The charity has also issued safety advice to pet owners as temperatures rise. pic.twitter.com/RdJSevIe9E

— RTÉ News (@rtenews) July 15, 2022
Staff are also busy making special ice-pops for the dogs they are looking after.
"You can make them out of your dog's favourite treat or their favourite toy. You just put it in some water, freeze it and then as they lick away at that to get at the treat or toy, they are hydrating themselves," Ms Curran-Kelly explained.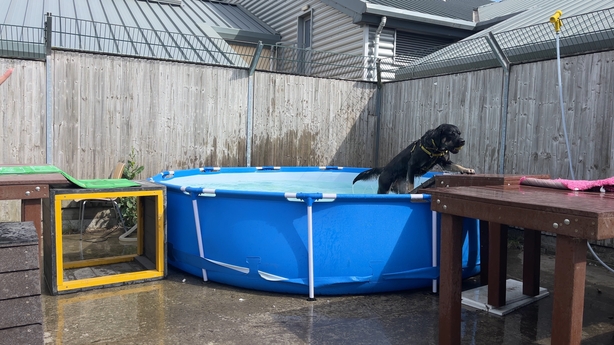 The charity says dogs should have access to fresh, cool water and shaded areas at all times.
It says owners should be particularly mindful of older, overweight, or flat-faced dogs as they will find the heatwave a particular struggle.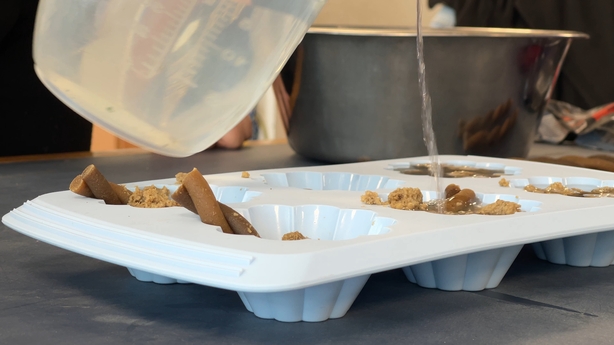 "Another really important tip is not to walk your dog at the hottest time of the day. We're advising early in the morning or late in the evening after sunset, it's best to walk them then. We're encouraging people to know that it's not fatal for your dog to miss a walk but walking in the blistering heat might be fatal for them."
Sun-cream should be a consideration too, particularly for thin-skinned or white dogs.
"They can get sunburnt on the bridge of their nose or the tips of their ears. We'd recommend talking to your local vet about pet friendly sun-cream," Ms Curran-Kelly said.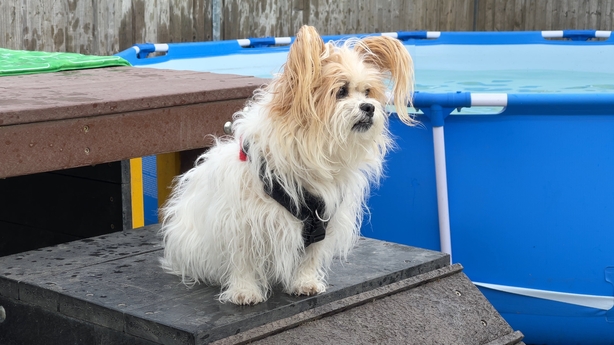 "You also need to be mindful of any car journeys you'll take with your dog because they don't sweat the way we do, they rely on panting and they lose heat through their paw pads, and it's not possible to escape the heat in the car, even if a window is open.
"Look out for heatstroke too. What you're looking out for is uncoordinated movements, rapid or excessive panting. It can go as far as vomiting and diarrhoea, or it could go as far as seizure and loss of consciousness. If you think your dog is suffering from heatstroke, get onto the vet as soon as possible and have them on speakerphone so you can speak to them while trying to cool your dog down.
"Remember your dog is part of your family and to you need to be mindful of them in this hot weather," she added.