Taoiseach Micheál Martin has told the Dáil that a review of abortion legislation in the State will be completed by the end of this year.
Four years on from the landmark referendum repealing the Eighth Amendment, Mr Martin said: "These are complex issues at the best of times, however, the law of the land should apply, and should be adhered to, particularly through the HSE."
He was commenting following the publication of a report today which found the needs of women seeking abortion services for severe fatal foetal anomalies were not being met.
Mr Martin described some of the findings in the report as "disturbing" and said the analysis by Dr Catherine Conlon, Assistant Professor of Social Studies at Trinity College Dublin, would feed into this review of the legislation.
Fifty-eight women took part in The Unplanned Pregnancy and Abortion Care (UnPAC) study which was commissioned by the HSE, as part of its review into the Termination of Pregnancy Act.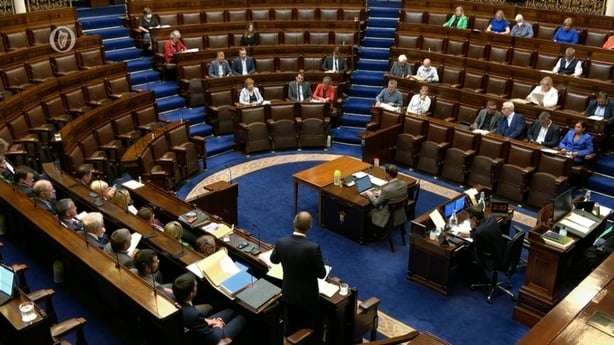 Twelve of the women interviewed for the study had experienced a fatal foetal anomaly during their pregnancies, including 'Emily' who told the study she still had to travel for a termination following a devastating diagnosis of a fatal foetal anomaly during her much-wanted pregnancy.
She told researchers: "I don't think I'll ever regret the decision but having to travel was a real thorn in the side, on top of … the long wait to get the definitive answer was the worst period of my life so far."
She added: "It was not having your country there for you, in your time of real need."
Another woman, 'Francesa', was upset at having to travel outside of the State for a termination because she had exceeded the 12-week period in which an abortion is legally allowed here.
"The legality around it, and because of the fact that abortion is not available after 12 weeks for people like me, because the baby isn't going to die within a month of being born. You feel like you're doing something wrong, you feel like you're totally on your own."
The report's author said women in that situation still felt stigmatised by their treatment. Dr Conlon explained that two clinicians need to give an opinion on whether a foetus will survive before or within 28 days of birth, leaving a lot of scope for clinical opinions and leading to painful delays for those involved.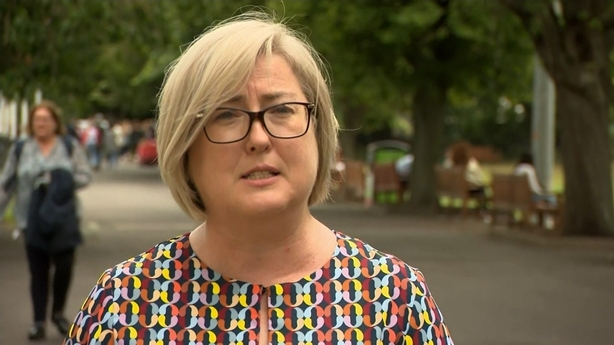 She said clinicians had to be incredibly careful in making this decision under the Act due to the possibility of criminalisation. "The large number of people involved in the decision-making means that women are left, families were left on the margins, having their case discussed in a multidisciplinary setting," she said.
She added: "Their understanding going into the process was that repeal had changed things, that they should be able to access care in Ireland, now they were in the process, and they were realising that was not the case and they felt that the spirit of repeal was not being honoured by the legislation."
The report found good outcomes for those using the 'My Options' phone service, but it also found variations in the geographical availability of abortion and that GPs in some areas had acted as barriers to timely care, or even obstructed access.
Commenting on the report today Ailbhe Smyth, the Women's Rights campaigner who has long campaigned for more accessible abortion in Ireland said: "If there is a GP that doesn't wish to provide this service, they must be very clear and very explicit about it and very timely indeed in their referral. I need say to no pregnant person, that time is of the essence."
Opposition TDs commenting on the issue today included the Labour leader Ivana Bacik who said services were not adequate in the State if close to 200 women were still having to travel to access abortion each year, as figures for 2021 suggest. She has called for a full audit of abortion services across the country.
She added: "In 2018, people voted for repeal of the Eighth Amendment to enable women to have access to abortion care in this country. However, four years on, we still see real failures in provision. We know that there are 13 counties in which less than ten GPs provide abortion care, and we are aware that many counties have no GPs providing services."
People Before Profit TD Bríd Smith said it was particularly concerning that some women were continuing to have to travel for abortion care after 12 weeks, in cases of fatal foetal anomaly.
"The criminalisation of abortion can act as a 'chill factor' for healthcare professionals and abortion should be treated as a healthcare issue not a criminal issue," she said.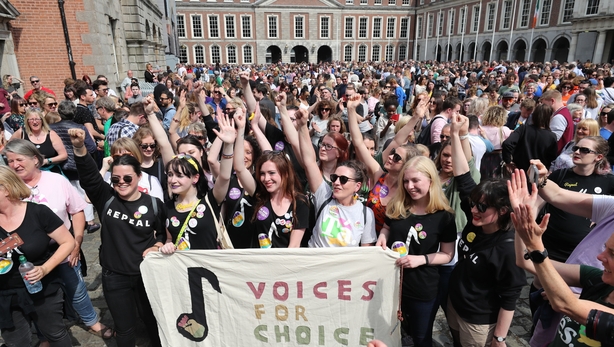 The Pro-Life Campaign criticised the HSE-commissioned report as taking a "selective and slanted" view on abortion and called on the Government to go back to the drawing board, with spokesperson Eilís Mulroy saying: "We are facing into another period of constant headlines - all designed to pave the way for wider access to abortion. That's not how an objective look at the abortion law should be conducted."
The HSE said in a statement this evening that it was committed to the provision of high quality and safe abortion services and would continue to "work to support and enhance the service, and ensure it remains an important part of women's healthcare".
It said the roll-out of abortion services in hospitals had been affected by issues including conscientious objection, recruitment and infrastructure.
It said it was working to address these issues, adding: "All maternity units provide care for women with a complication following termination of pregnancy and where there is a risk to their life or health and where the baby is affected by a life-limiting condition."
In January 2020, Dr Aoife Mullally was appointed as Clinical Lead for Termination of Pregnancy services and the HSE said she has since established a Clinical Advisory Forum (CAF), with representatives from general practice, community providers, practice nurses and hospital providers "to guide and support the provision of a safe, high-quality service".
The HSE said it was working towards increasing the availability of abortion care for women under 12 weeks of pregnancy and there are now 403 GPs who hold contracts for the provision of this service.
It said whilst a GP or doctor does not have to carry out an abortion, they should always refer women on to someone who can provide this.
In the hospital system, the HSE said 11 out of 19 maternity units are currently providing elective abortion care for women under 12 weeks.
Minister for Health Stephen Donnelly welcomed today's report and said that listening to the experience of those who use the health services is "crucial to understanding what is working well and what can be improved upon".
"As appropriate, the findings of this research study will be considered in the overarching review of the operation of the 2018 Act, which is under way."
He said it was a Government priority that all women in Ireland could have access to abortion services within the law under the Regulation of Termination of Pregnancy Act 2018 "quickly and easily, without bias or judgment".