The Catholic Church has reached an agreement with the Department of Education which may give fresh impetus to the provision of greater choice in primary education provision for families.
The deal covers five towns, as well as the cities of Dublin, Cork, Limerick and Galway, and states that the church's "Council of Education and relevant Bishops have confirmed their willingness to engage and co-operate fully with the Department in seeking to facilitate a more diverse school patronage in these towns and areas".
The towns are Arklow, Athlone, Dundalk, Nenagh and Youghal - all of which currently have no multi-denominational primary school provision.
The agreement also states that "no other area is precluded from investigating a change in patronage".
A Department of Education spokesperson has said guidelines will issue shortly to schools who may be interested in divesting from Catholic to multi-denominational patronage.
A series of meetings will also be held this week between department officials and primary school patrons to discuss reconfiguration.
While the church has long agreed that divestment of Catholic primary schools is necessary in order to reflect what the bishops say is the country's increasingly diverse society, there has been very little progress to date.
Just three Catholic schools have transferred as going concerns from Catholic to multi-denominational patronage in recent years, with a multi-belief programme offered to all children.
All of the schools were tiny rural schools on the brink of closure due to dwindling numbers.
Nenagh divestment
In one of the towns listed in the recent agreement, Nenagh, the divestment of a large urban primary school is already under way.
This September, St Mary's Boys School will become the first thriving large urban school to be fully divested from Catholic to multi-denominational patronage.
It will become the first multi-denominational primary school in the entire county of Tipperary.
The move is part of a wider reconfiguration of schools in Nenagh which will see all primary schools becoming mixed, with no more segregation of the sexes in primary schools in the town.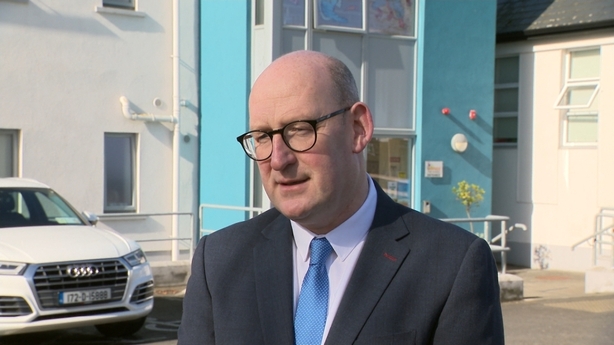 Apart from one small Church of Ireland school, all of the town's primary schools are currently Catholic, and there is no option in the town or the county for families who may not wish to send their child to a school with a religious ethos.
In addition, the town's Gaelscoil is the only Catholic primary that currently provides mixed education.
St Mary's Boys Junior School will reopen in September as a mixed multi-denominational Community National School (CNS), catering to children of all beliefs and none from junior infants all the way to 6th class.
"This is the first school of this large size to reconfigure, and in a central location like Nenagh," says Seamus Conboy, Director of Schools with Education and Training Boards Ireland.
The local Tipperary ETB will become the school's new patron.
A large gaelscoil in Dublin's Tallaght transferred from Catholic to multi-denominational patronage under An Foras Patrúnachta last year.
However, in the case of Scoil Chaitlín Maude the church has retained control over the teaching of religion to Catholic children in the school, and Catholic children are separated from others during the school day in order to facilitate Catholic faith formation.
In Nenagh, those involved in running St Mary's Boy' Schools say they are very much looking forward to the move.
Principal John Gunnell describes the current situation as "crazy".
"When you look at it, a family arriving in a town and they have no choice but to go to a Catholic school," he says.
"There has been a big push for Co-ed," said John Gunnell.
"Everyone is in favor of it. We are all under the patronage of the Bishop of Killaloe and it was decided that all of the schools would go co-ed."
On the move from Catholic patronage to multi-denominational John Gunnell said it is the right thing to do for the town, and its hinterland too.
"I'm getting calls from places where we would never be enrolling from, from out by the lake," he said, referring to Lough Derg and places 10 kilometres and more outside the town.
From September all children at the school will follow a religious education programme which is geared towards children of all beliefs and none. It teaches them 'about' all religions and belief systems. But things like preparation for the sacraments of holy communion or confirmation will not be done during school time.
"Staff feel very positive about the move," John Gunnell said. "It's very exciting."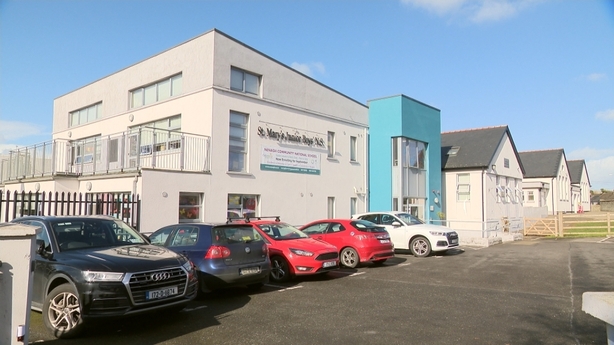 A multi-belief programme
Teachers at the school will receive training in its new ethos.
Instead of a Catholic religious education programme children will follow the ETB's multi-belief and values programme.
Seamus Conboy describes it as a four-strand programme which covers not just religion but all aspects of a child's identity, such as cultural identity, and philosophy too.
"Children engage with life's big questions through the programme," he says. "In Ireland we tend to think of ethos only in terms of religious, but [this programme] looks at ethos in terms of wider values, such as equality and respect."
Preparation for the sacraments of communion and confirmation for Catholic children attending the school will be a matter for the parish, not the school.
"That's an arrangement between the parents and the parish, and the school will be happy to facilitate it," he says. By that he means that the school premises may be used, but all this will happen outside of school hours.
Alan Hynes, director of St Senan's Education centre which co-ordinates Catholic education across three local Catholic diocese' including the Diocese of Killaloe, says the bishops are in favour of reconfiguration.
"We hope to learn from this, in terms of developing a template," he says, referring to Nenagh. "Everybody wants to develop a positive way to do this, that avoids past misunderstandings."
There was controversy in a north Dublin suburb three years ago when it was proposed that one of a number of Catholic schools in the Swords area might be divested. False claims were made that things like St Patrick's Day celebrations or the use of Irish greetings such as 'buíochas le Dia' would be banned as a result.
Seamus Conboy is keen to stress that Christmas will not be cancelled at Nenagh's new multi-denominational school, nor St Patrick's nor St Brigid's Day.
"It is not a non-denominational school. We will celebrate all aspects of a child's identity. The school might have a crib at Christmas, but it may also mark Eid and other religious holidays."
Everyone who spoke to RTÉ News about the Nenagh development described the process to date as very positive.
Parents with children currently in the school have welcomed the change.
"Nenagh has become quite a cosmopolitan town," says Valerie O'Sullivan of the school's parents' council. "It is great to have choice and we are all behind it."
The shift to 'multi-d' status will be mirrored in one more superficial change.
"Poor Mary's name will be replaced," says John Gunnell not quite ruefully. "It may become Nenagh Community National School."
Given that no fewer than three other schools in the town are called St Mary's that's not much of a loss.
Reflecting the uniformity of school provision to date, the towns two Catholic girls' schools are also called St Mary's, and the town's small Church of Ireland school is even called St Mary's No. 2.
Property
As well as a change of ethos, divestment raises one other thorny issue, the question of school properties and ownership.
The Nenagh school comprises two wings; the original old national school building and a new extension built with public funds in recent years.
John Gunnell laughs when I ask him who now owns the St Mary's school building. He was not expecting the question: "The property I presume belongs to the patron who is the Bishop of Killaloe. As for the divesting and the political ideas, I have no idea. We look forward to educating children, that's our job and we are happy to do it."