The Director General of RTÉ Dee Forbes has said the broadcaster is not looking for a licence fee increase, but that the licence fee system needs to be reformed.
In response to a question from Fine Gael TD Brendan Griffin at an Oireachtas committee, Ms Forbes said that €65 million is currently going uncollected each year through evasion.
She said that the licence fee is also going uncollected because around 15% of people who do not have a television can watch RTÉ online.
Ms Forbes said that RTÉ is asking that the licence fee system be reformed.
Representatives from RTÉ addressed the Joint Committee on Tourism, Culture and Media this afternoon.
The chair of the RTÉ Board also said that the current licence fee model is resulting in the loss of around €65m per year to both public service media and the independent production sector.
Moya Doherty is calling for a "thorough national debate" on media and broadcasting, one that is rooted in the public interest.
Ms Doherty said that licence fee evasion coupled with the number of homes with no TV has a direct impact on jobs in the sector, and the nurturing of creativity and talent.
Due to financial constraints, RTÉ's capacity to invest in the independent production sector has halved since 2008 and Ms Doherty said she hopes the issue will be addressed by the forthcoming Commission on the Future of Media report.
Other challenges facing RTÉ, according to its chair, include the emergence of new media platforms, a shift in advertising and a move away from communal viewing.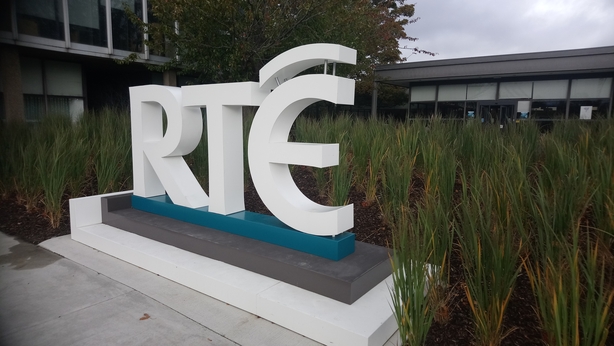 Ms Doherty also said that the growth of political populism, allied to what she terms a "wild west" online environment is another factor that outlines both the difficulties facing the national broadcaster and the increased importance of public service media.
RTÉ in breach of statutory duty on current affairs programming in Irish
In relation to Irish language content, Ms Doherty said that RTÉ takes its Irish language remit seriously and tries to integrate the language into all of its channels and services, as well as developing new content.
But she also said that issues such as the Irish language cannot be separated from the industry as a whole.
Ms Forbes said that RTÉ is in breach of its statutory duty in regards to current affairs programming in Irish, but that that will be addressed in March.
She was responding to Sinn Féin TD Imelda Munster, who asked what Irish language current affairs programmes are on RTÉ.
Ms Forbes said that RTÉ provides the programme, Seacht Lá for TG4, and then shows it on RTÉ.
She said that in 2017, RTÉ was found to be in breach of some of its obligations in regards to Irish language provision and put in place a renewed plan to provide more Irish language content.
The current three-year plan which deals with factual and entertainment content ends in March of this year, and the next report will address current affairs.
Deputy Munster asked Ms Forbes if RTÉ is in breach of legislation in terms of the provision of current affairs through Irish. The Director General said it was, but that current affairs will be addressed in the next three-year plan.
She said RTÉ takes its obligations in relation to the Irish language very seriously, and delivered over 700 hours of content in 2020 and over 900 hours in 2021.
'Bogus' employment practices
Dee Forbes told the committee that she refuted the notion that the broadcaster engaged in bogus employment practices.
She said RTÉ had many relationships with employees and contractors over the years and a confluence of changing laws, etc, caused a problem.
She said the broadcaster is now in the process of looking at the legacy issues involved. She said RTÉ is committed to working to find the right solution to this complex issue, and that it has given a commitment to its Trade Union Group that it will work through the Industrial Relations process and collectively come to an agreement.
Board member resignation 'very regrettable'
The chair of the RTÉ Board has said that the resignation of a board member last year was 'very regrettable' but she said there had been genuine concern about conflict of interest and perception of conflict of interest.
Larry Bass, who is CEO of Shinawill, resigned from the RTÉ board following his first board meeting last September.
His company is involved in making programmes for RTÉ, including Dancing With the Stars.
Moya Doherty told the committee that the RTÉ board is run on a "flat structure", not a hierarchical one and that consensus is needed.
She said there had been genuine concern about such an enormous contract being handed to a board member which caused board colleagues huge concern and anxiety.