As environmental organisations remind us that we can all help tackle climate change in 2022, an avid litter collector from Co Leitrim has issued her own rallying call for people "to do their bit".
Martina Healy, who lives near Corry Strand in Co Leitrim, began her regular litter collections because of her deep-rooted passion for the Atlantic Ocean.
"What happens in Leitrim affects the world. The Shannon flows through Lough Allen all the way down to the Atlantic Ocean," she said. "When I see a piece of litter, I think of the Atlantic Ocean, I don't think of Co Leitrim."
Martina documents her clean-ups as @leitrimlitterpicker on Instagram.
She wants people to see that they can provide local solutions to a global problem.
"There's a fable about the hummingbird," Martina said. "It is about the forest being on fire. The hummingbird asks the elephant for help, but the elephant says, 'No, it's not worth our while, there's nothing we can do about it.'
"So the hummingbird goes off and gets a mouth full of water and starts putting out the fire. It's basically to say to people that we all have a part to play. If everyone does their little part in life, life becomes better."
She continued: "We're all in this together. When you throw your bottle away, 'away' is where? 'Away' is someone else's problem on the other side of the world."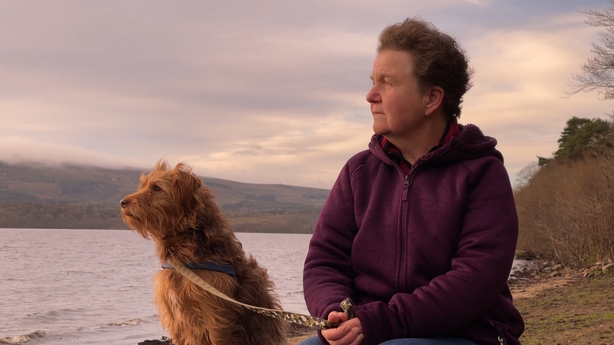 Martina is a volunteer with An Taisce's Clean Coasts programme which works with communities to help protect and care for Ireland's waterways, coastline, seas, ocean and marine life.
Clean Coasts said the new year is an ideal time for people to pledge to do something about marine litter.
It has seen a surge of interest in its #2minutebeachcleaninitiative, with more than 100 requests for litter collecting kits in the first week of 2022.
Sinead McCoy, Coastal Communities Manager said: "By taking part, not only do you make an immediate positive impact for the marine environment and wildlife, but it's also a chance to spend time outdoors by the sea, exercise and even practice mindfulness."
Martina added: "There's always going to be a percentage of people that just don't care and you can have all the bins in the world. But, the rest of us will just pick up after them, it's as simple as that.
"Just do your part as much as you can. Pick it up, put it in the bin and forget about it and get on with life, do your piece and get on with it."
---
Martina's story is the first in an ongoing series of reports in 2022 looking at the people who are stepping up to protect our environment and tackle climate change. You will find these "Climate Heroes" here and across our social media platforms.