During 2022 nearly 70,000 people fleeing Ukraine came to Ireland.
As of 22 December, 69,671 people have been granted temporary protection and 13,319 applications have been made for international protection, according to the latest figures.
While the experiences of those new arrivals have been mixed, some have settled into life in Ireland.
Samantha Libreri revisits one of the first Ukrainian refugees to arrive here, to hear how her and her family's life has changed in the past nine months.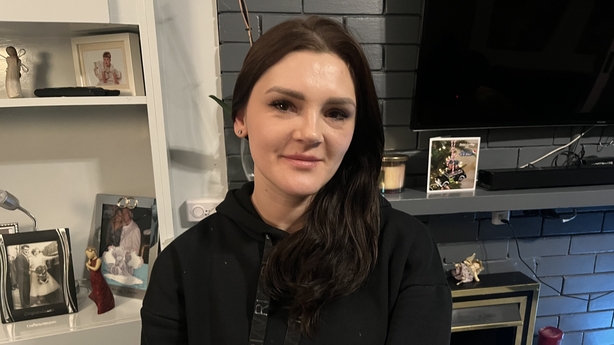 We first met Krystyna Hnytk and her eight-year-old son Artem hours after they arrived in Swords in north Dublin after fleeing Ternopil in western Ukraine.
They were greeted in Poland by her mother Oksana Gorodynska, who has lived in Ireland for 20 years and her husband David Dunne from Dublin, after they made a traumatic three day journey, some of it on foot, to escape the outbreak of war.
Ms Hnytk and her mother, who was translating her account, fought back tears as she recounted the difficult journey, the panic she and her son had witnessed, the shock and disbelief at what had just been unleashed on their country and how their previously ordinary life had been turned upside down overnight.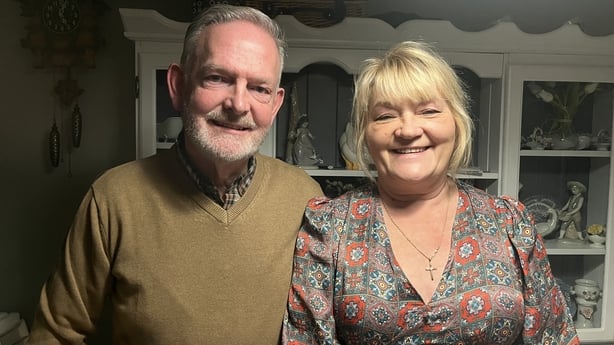 But the community in Swords embraced them. There were flags and banners with their names to welcome them.
The living room was already packed with toys and clothes for Artem. Neighbours called by to offer whatever help they could give.
Other family members soon followed them from Ukraine to Swords. At one stage they had 14 people packed into their three-bed home.
In total, 30 Ukrainian refugees have passed through the modest terraced home tucked into the corner of a cul-de-sac in the north Dublin suburb.
Their extended family have now moved on but Ms Hnytk, her son Artem who is now nine, and new baby Luckyan are still in Swords and have adapted to their new home.
Almost 70,000 people fleeing Ukraine came to Ireland in 2022. Here, we revisit one of the first Ukrainian refugees to arrive and see how life has changed in the past nine months | Read more: https://t.co/xOqSqd0wCH pic.twitter.com/u0R5R6g6o4

— RTÉ News (@rtenews) December 27, 2022
While Ms Hnytk's English has noticeably improved since she arrived in Ireland in March, her mother translates our interview.
She says she likes Ireland and the people and support she has received here.
She is particularly happy with how settled her son is in school. She says Artem loves it and wants to go there all the time.
Artem, who could only say "thank you Ireland" when we first met in March is listening intently and cheekily interjects.
"I don't like school. I love school," he declares with a grin on his face.
"At first I don't understand anything at school," he tells me.
And now? I ask.
"Now it's good," he says emphatically.
The family are now well integrated into the community.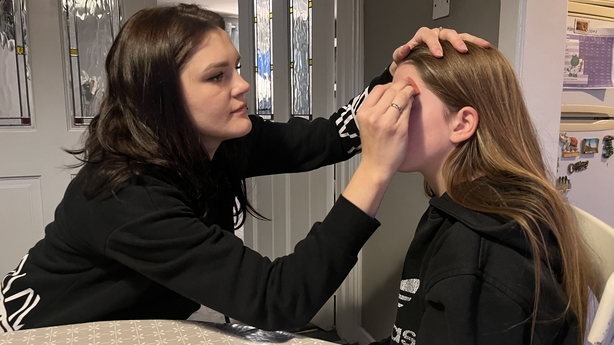 Artem plays football with Swords Manor and has become a fan of Dublin GAA.
As his grandfather tells me this, Artem proudly reveals a Dublin GAA crest under his shirt and shouts "Up the Dubs".
His cousin Matthew Kulyk, who initially lived with them in Swords but has now moved with his mother and brother to live with a family in their home in nearby Portmarnock has also settled in well.
"When I come to Ireland, it as a little bit scary and I didn't understand anything," Matthew said.
"Right now I understand all, I have good friends, I have a good school, I have it all good."
Overwhelmed by the help and hospitality their relatives received the family are now giving back.
Mr Dunne has established and is now chairman of the Fingal Ukrainian Support group.
"We look after approximately 500 Ukrainians in the Fingal area from hospital appointments, to allocation of housing, for everything from going into a new site," Mr Dunne said.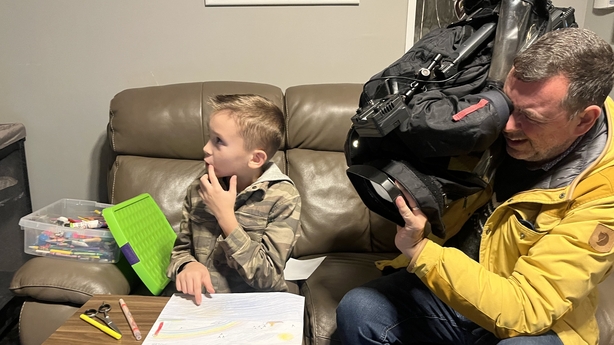 Ms Hnytk was a body artist in Ukraine and is now using her skills to establish a face painting business here and she has been busy in the run up to the festive period taking part in festivals and other events.
While life appears to be better, the family still miss Ukraine and have a strong desire to return there to the people and the lives that they so suddenly had to leave behind nine months ago.
Looking back on 2022, Ms Gorodynska says: "I don't think I'll ever forget this year, I don't think anyone in Ukraine will forget this year. It's very hard. And it's still very hard."
Artem has slipped way from the adults who are talking and retreats to a corner where he pulls out a piece of paper and crayons.
When we go to say goodbye we notice he is drawing a picture of a rainbow, perhaps a symbol of the hope this and other Ukrainian families have that 2023 will bring better fortunes for their homeland.