The Chief Medical Officer said there has been a "significant and rapid deterioration in the epidemiological situation, in the as-yet-unvaccinated 5 to 11-year-olds".
Dr Tony Holohan said this has resulted in a sharp increase in incidence in this age group. One-in-five young adults are not yet vaccinated, he said, as he urged those who have not yet received a dose to do so.
The Department of Health has been notified of a further 5,471 new cases of Covid-19.
The number of people hospitalised with the virus stands at 579, which is unchanged since yesterday.
Of those in hospital, the number being treated in intensive care has risen by seven to 122.
Dr Holohan said that in addition to reducing social contacts in the coming weeks, indoor birthday parties and playdates should be avoided, adding that such events should take place outdoors "and should be kept small".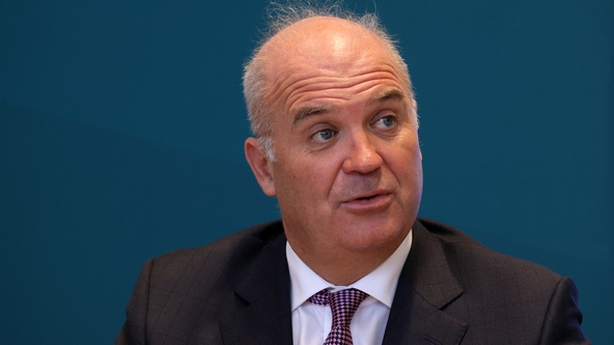 Sleepovers and other indoor community gatherings involving children, such as communions, confirmations, and nativity events should also be avoided, he said.
"These measures are not what any of us want to hear, particularly at this time of year. We know that it adds an additional burden at what has been a very difficult time for all of us, particularly those with young families," he added.
Latest data from the Health Protection Surveillance Centre, of cases up to last Sunday, shows that almost one fifth of cases identified in the past fortnight were in children of primary school age.
Of the 61,659 cases during that period, 11,702 cases or 19% were in those aged 5-12 years.
A further 11,087, or 19%, were in those aged 35-44 years. The average age of cases overall was 33 years.
The 14-day national incidence of the disease was over 1,294 cases for every 100,000 people.
The highest incidence is seen in Westmeath, with 1,874 cases for every 100,000 people. Carlow has a rate of 1,872 and Longford is at 1,754.
Results are expected tomorrow on a number of Covid-19 samples being sequenced at the National Virus Reference Laboratory to see if any contain the Omicron variant of concern.
As of yesterday, a total of 802,691 booster doses of Covid-19 vaccine have been administered by the HSE.
The breakdown is 720,738 additional doses and 81,953 doses for people who are immunocompromised.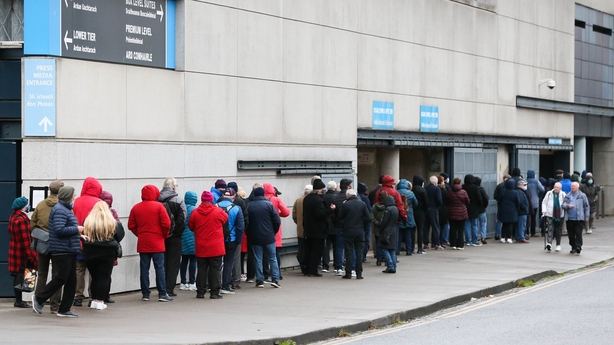 Yesterday, the HSE administered 19,466 booster doses.
This was made up of 18,798 additional doses and 668 doses for people who are immunocompromised.
Taoiseach Micheál Martin today said the wearing of masks by primary school students from third class upwards will be required but it will not be regulated by law.
Cabinet agreed that people arriving at Irish ports and airports will need to produce a negative Covid-19 test from Friday.
Travellers can have either a professional antigen test taken a maximum of 48 hours prior to arrival or a PCR test taken up to 72 hours earlier.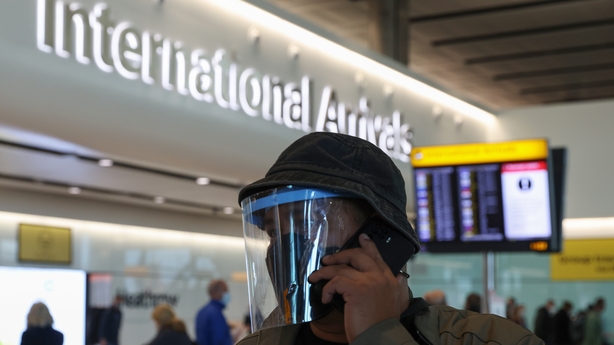 The requirement for a negative test applies to all arrivals, including those from Britain.
In Northern Ireland today, a further two deaths of patients who had previously tested positive for Covid-19 were reported.
Another 1,585 cases of the virus were also confirmed.