Results are expected tomorrow on a number of Covid-19 samples being sequenced at the National Virus Reference Laboratory to see if any contain the Omicron variant of concern.
The Government yesterday said that 11 positive tests were being further examined to see whether or not they were the new Omicron variant.
Earlier, the Health Service Executive's lead for testing and tracing said all positive cases of Covid-19 identified since 1 November are being contacted directly and brought forward for testing as part of measures aimed at detecting cases of the Omicron variant.
Damien McCallion said the HSE is seeking to identify Omicron by looking specifically at a range of cases identified through passenger locator forms at entry points to the country, and from daily cases.
Speaking on RTÉ's Morning Ireland, Mr McCallion said positive cases will be routed to the National Virus Reference Laboratory for further testing.
The lab can analyse up to 1,500 cases per week, he said, adding that contact tracing is also in place to follow up on any cases.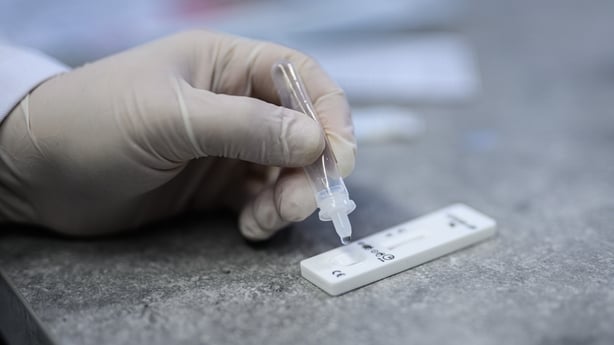 Meanwhile, the World Health Organization said it will take a few weeks to understand the severity of disease caused by the Omicron variant of Covid-19, and whether it can evade existing vaccines.
WHO spokesperson Dr Margaret Harris said it is "theoretical" to say that current vaccines are likely to be less effective against the variant.
Speaking on the same programme, she said: "The jury is out and we have got to see what is happening in the real world."
The Omicron variant of Covid-19 was first reported in southern Africa. The WHO said it carries a "very high" risk of infection surges.
Dr Harris said the mutations in the variant are in the part of the virus that the vaccines are designed to target, and the concern is whether the mutations change that target and reduce overall vaccine efficacy.
She said there is not enough information yet available, and all the world's scientific muscle is required to try and understand if the variant evades vaccines or their ability to prevent severe illness, as well as how it transmits.
She said that although WHO advice is to step up surveillance and get populations ready to prevent onward transmission of the variant by increasing public health measures, punishing and isolating the southern African region is "not a very fair response".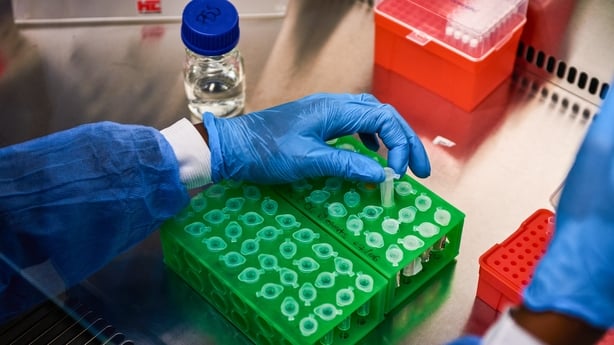 Countries in that region are doing some of the best scientific work so as to allow the rest of the world to prepare, Dr Harris said, adding that it is "a terrible irony for them to then be punished".
Dr Harris also said the WHO has said the damage caused by the Covid-19 variant should prompt the world to agree to a new pandemic treaty.
This would ensure that measures needed to prevent another pandemic would be implemented, she said, adding that such a treaty would look to break the cycle of "panic and neglect" in health services and other areas.
"If we prepare properly and shut it down early, you don't have a pandemic," Dr Harris said.
"And that's a very good outcome, but all countries have to do it."
---
Read more:
Moderna CEO says vaccines likely less effective against Omicron
Australia on alert after first probable Omicron community case
Latest coronavirus stories
---
Meanwhile, the Head of the School of Life Sciences at the University of Nottingham said there is no reason to assume that Covid-19 will mutate and become milder.
Prof James McInerney said that while this can happen with some viruses, there are instances - such as HIV - where it has not happened, and there is concern that the genetic sequence of the new variant may not be as responsive to the existing vaccines.
He said that if travel restrictions are to be placed on countries that discover new strains of Covid-19, then it must be coupled with support for those countries.
Otherwise, he warned, countries will not be forthcoming with discoveries.
"Anything else creates a situation where you're incentivising countries to stay quiet," Prof McInerney said.
"Omicron is probably not the last variant, but you can't see a country punished in this way."
Professor Christine Loscher of Dublin City University said boosters will still increase the population's overall protection against Covid-19 and reduce deaths and hospitalisations, even as the Omicron variant emerges.
Speaking on RTÉ's News at One, Prof Loscher said that while it remains unclear whether existing vaccines will be less effective against the variant, they do know that having a lot of antibodies in a person's system will have a big impact on the infection.
She said that it depends how the antibody attaches to the spike protein in the variant, but that boosting people's immunisation can raise antibody levels to between 25 and 70 times higher.
She said vaccines are controlling Covid-19 case numbers, and countries with less vaccination than Ireland have seen numbers "rocket" in recent weeks.