Ireland has failed to meet an EU commitment to reduce carbon emissions by 20% between 2005 and 2020, according to provisional data released by the Environmental Protection Agency (EPA).
The figures show that the country's emissions are still only 7% below 2005 levels, contrary to a commitment made under an EU agreement known as the Effort Sharing Decision.
They also show that Ireland's greenhouse gas emissions fell by just 3.6% last year, despite the impact of the Covid-19 pandemic. They had fallen by 4% in 2019.
"This represents the first time we will fail to meet a clear international commitment," Paul Price, a researcher in climate science and policy at Dublin City University, told Prime Time.
It is now up to the Government, namely the Department of Environment, Climate and Communications, to "buy our way to compliance", Mr Price said.
A spokesperson for the Department confirmed to Prime Time that Ireland will need to purchase additional carbon allowances under the EU's Emissions Trading System to make up the shortfall.
"Pre-Covid estimates of the additional costs of purchasing carbon credits for compliance with these targets were in the region of €6 million to €13 million, depending on the price and final quantity of allowances required," the spokesperson said.
Professor Peter Thorne, a climate scientist at Maynooth University, said Ireland was doing "poorly" in an EU context when it came to meeting commitments on carbon emissions reductions.
Climate experts pointed to the modest decline in emissions in 2020, despite the substantial fall-off in economic and industrial activity due to the pandemic.
"We will never forget 2020 and the changes that brought to our lifestyles, yet that year only moved the needle in our emissions reductions by a very small amount," said Prof Thorne.
Hannah Daly, a lecturer in sustainable energy at University College Cork, said that greenhouse gas emissions fell by only half the rate Ireland needs to meet its climate targets.
In order to have some chance of meeting the 2030 targets under the Government's Climate Action Plan, she said Ireland should be making a reduction of 7% each year.
Pointing to a decline of 16% in transport emissions, Ms Daly noted that "the causes of transport emissions savings are temporary and will rebound once car activity gets back to pre-pandemic levels".
Measures required to achieve sustained emissions reductions will have to be permanent, she said.
Conversely, Covid is believed to be the cause of the rise of 9% in residential emissions, as people heated their homes more during the pandemic.
The EPA data shows that another important reduction in emissions energy, of 7.9%, also arose partly because of another one-off event – a 51% decrease in peat burning in electricity generation.
Emissions in the agriculture sector, where production was not halted during the pandemic, rose.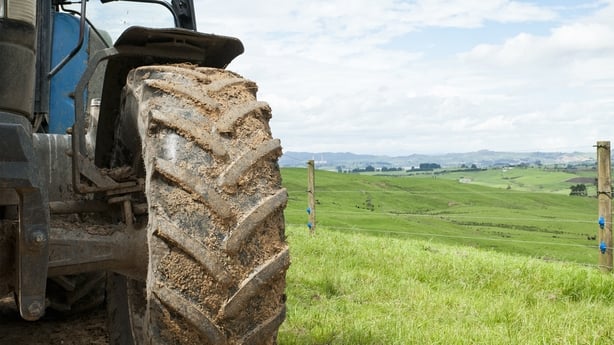 Laura Burke, the CEO of the EPA, told Morning Ireland that it was "disappointing" that agricultural emissions, which account for 37% of all emissions, had increased by 1.4% in 2020.
They had fallen slightly in 2019.
Mr Price said the rise was a result of policy decisions that sent emissions in the "wrong direction", such as the expansion of Ireland's dairy cow herd in 2010.
Other data provided by the EPA shows that dairy cow numbers rose 46% between 2010 and 2020. Milk production rose by 63% in the same period.
According to Mr Price, implementing the Government's upcoming Climate Action plan, which is due to be published early next month, will be hugely important.
For the first time, it is expected to set emissions targets for each sector of the economy, potentially forcing each Government department to factor them into its own policymaking.
"We could have taken this approach long ago, but at least it's finally happening. It's the only chance we have of having policies that will match our climate commitments," he said.
"We need to examine every policy, not just in terms of jobs and growth, but how it affects our emissions based on likely fossil carbon use."
Additional reporting Moira Hannon