Katherine Zappone was told of her impending appointment to a UN role by the Minister for Foreign Affairs more than four months before the matter was agreed by Cabinet.
Documents released by the Department of Foreign Affairs show that Ms Zappone thanked Simon Coveney for "this incredible opportunity" on 4 March.
The WhatsApp message details how the former minister asked how long the appointment would be for and what the next steps were.
"Thank you again so much Simon - especially when you have so much on your plate. I spoke with Paschal too yesterday," Ms Zappone wrote.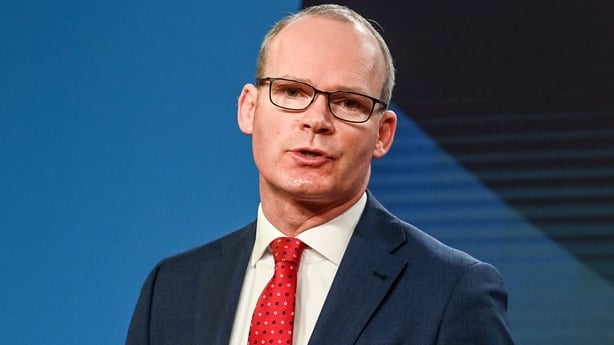 The documents released show that there was initial contact from Ms Zappone to Mr Coveney on 22 February this year.
On that day she wrote that "I know Paschal (Donohoe) has spoken to you about my interest to get an intro to Sam Power. About the possibility of working with her at USAID on women and girls/ gender equality issues."
Ms Zappone added that efforts to advance the "human rights of LGBTQ throughout the world" was "in sync with our/Irish Foreign policy too."
---
Read More:
Open competition for future special envoys - Taoiseach
Taoiseach wants 'transparent' information about Zappone appointment
Coveney to appear at committee to clarify texts
Tánaiste releases details of Coveney, Zappone texts
---
Four days later on 26 February, Ms Zappone sent a message to Mr Coveney thanking him for his call and said she had a knowledge of "diversity, gender and LGBTQ issues within a UN context."
The correspondence shows too that Ms Zappone invited Mr Coveney to the event at the Merrion Hotel on 21 July.
The Minister, who was out of the country on that date, was invited on 18 June.
Also on 21 July, Ms Zappone told Mr Coveney that she had had a productive meeting with the Secretary General at the Department of Foreign Affairs.
"We both agreed that 2 years would be a more realistic time frame to achieve the objectives," she wrote.
Speaking today, Taoiseach Micheál Martin said it is important that the Government learns lessons from the controversy surrounding the appointment of Ms Zappone as a special envoy.
Mr Martin said one of the lessons would have to be that any future appointments would have to be made by open public competition.