Tickets for this year's historic All-Ireland Senior Hurling Final between Limerick and Cork are scarce.
They are familiar foes, but it is the first time the neighbouring counties have met in a final.
Capacity in Croke Park has been reduced to 40,000 and demand for tickets would fill ten times that number of seats.
The Dwyer brothers are ardent Limerick hurling supporters, and desperate for tickets, they came up with a plan.
They fashioned a 2.7m (9ft) SOS sign in their back garden in Kilmallock in the hope that neighbour and team sponsor, JP McManus, might see it when flying home in his helicopter.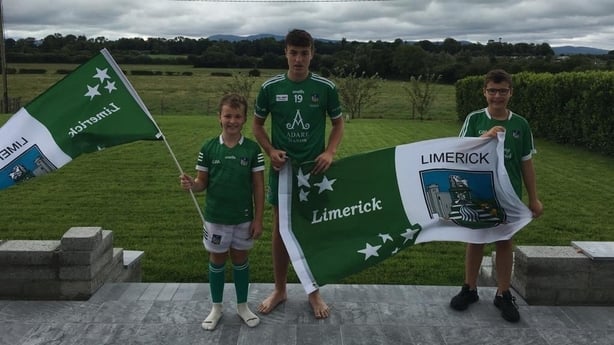 "We made the SOS sign because we couldn't get tickets and we thought JP McManus might see it from his chopper and if he has any spare tickets, he might give them to us," explained Brian Dwyer, 11.
His brother Sean, 8, who counts Aaron Gillane as his best friend, is confident of a Limerick win, and hopeful he will be there.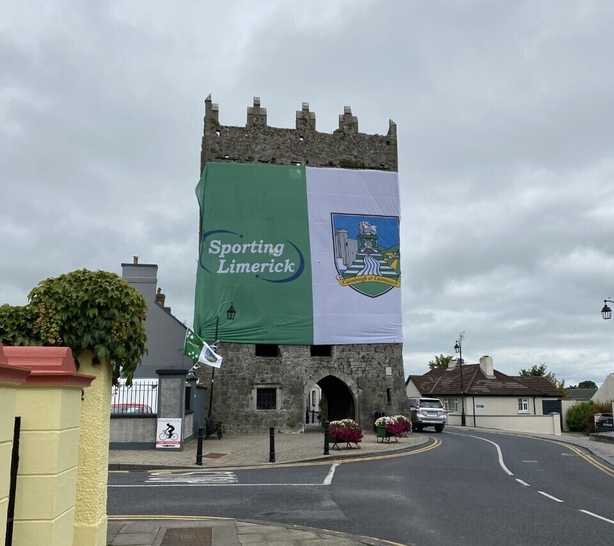 The town of Kilmallock is a few miles from the border with Cork, and the rivalry is intense.
Complaints over a giant flag that covers the town's castle are suspected to have originated in Cork. The authorities visited the town and reminded its residents that the castle is a national heritage monument.
"That castle is there from the 12th century," said Max Hennessy.
"We built it like the Limerick full-back line. It was built to take cannon fodder and that flag wasn't going to knock it. When I explained to him who the Limerick full-back line was, he understood."
There were no complaints in Limerick City when Mayor Daniel Butler unfurled another giant flag over the walls of King John's Castle.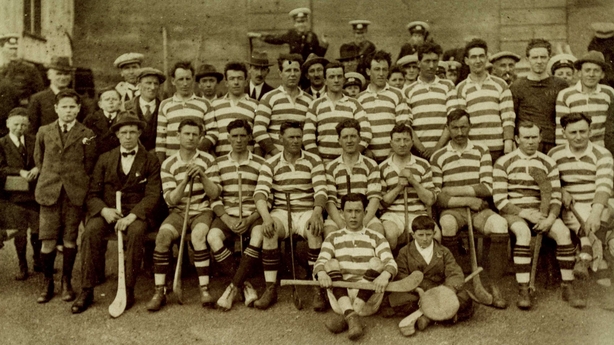 Limerick was the first team to win the Liam MacCarthy Cup in 1921. To mark the 100-year anniversary, Limerick is hoping to lift the cup again.
It is a proud sporting county, but the Treaty men have never won back-to-back All-Ireland titles. On Sunday, they are playing for two-in-a-row.
Diarmuid Creedon from Feohanagh Castlemahon GAA Club thinks Cork will put it up to Limerick.
"I'd be worried about this Cork team, they are very fast," he said. "But I think Limerick will come up with a game plan.
"I can't see them being beat, they are so physical and strong all over the field. I think it will be a very tight match, but I think Limerick will pull through."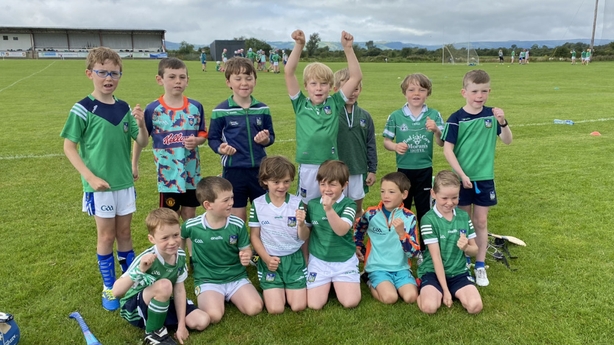 The club is hosting its Cúl Camp this week, and between games, the young hurlers and camogie players can be heard chanting, "Do, do, do, do, do, Seamus Flanagan!" They also predict a few classy points from the clubman.
The club has a strong tradition of supplying players to the senior team.
"We had Jim and Jack Quaid, Tommy Quaid, Johnny Flanagan, Joe Quaid, and now we have Nicky and Seamus Flanagan, who we are both immensely proud of," said Mr Creedon.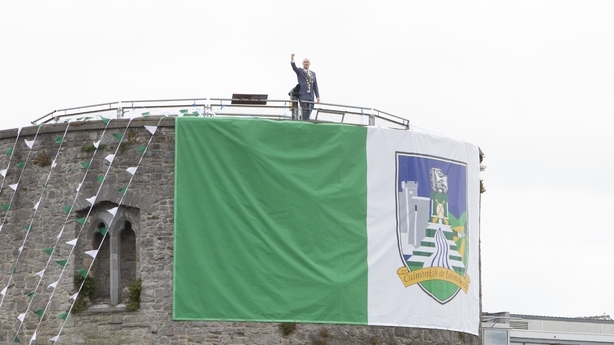 Weather conditions will be almost perfect for hurling at Croke Park on Sunday afternoon 👌
It will be generally dry with light winds. Expect a mix of cloud and sunny spells ⛅️ only the slight risk of a light shower and a high 🌡️ of 20°c#GAA https://t.co/c3rqPspizg

— Met Éireann (@MetEireann) August 20, 2021