HSE CEO Paul Reid tweeted earlier today that 79% of Irish adults have now received at one dose of a Covid-19 vaccine, while almost two-thirds (65%) of adults are fully vaccinated.
Health officials and ministers have stressed that the next few weeks will be crucial as Ireland is in a "race" between vaccinations and the Delta variant to protect as many as possible while case numbers rise.
The current surge is bringing with it higher numbers of people in hospital with Covid-19, compared to just a few weeks ago, according to HSE figures.
Reports have emerged of people who are Covid-positive being hospitalised, despite being fully vaccinated. Officials around the world have also warned of the potential for new variants to 'escape' the protection of approved vaccines.
So what does all this mean?
Vaccine breakthrough
None of the Covid-19 vaccines approved in Ireland provide 100% immunity from the virus. But they are all highly effective at preventing people getting seriously ill from Covid-19.
In approving the Pfizer vaccine, the European Medicines Agency said trials found the vaccine to have a 95% efficacy rate. It means that in the vast majority of cases, people who receive the vaccine will not get ill from Covid-19.
Moderna had a similar efficacy rate to Pfizer in clinical trials, while the AstraZeneca and Janssen vaccines had lower rates of efficacy. All four were recommended for use in the EU based on their ability to prevent people getting seriously ill from Covid-19.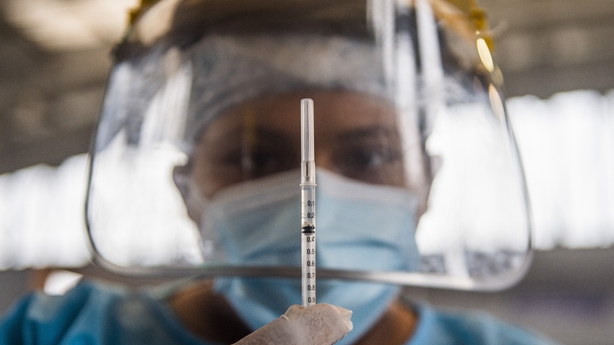 Real-world data on the effect of these vaccines have shown that widespread vaccinations on a populace can reduce hospital admissions and deaths from Covid-19. The HSE has regularly published details of the latest research on the vaccines online.
The concept of vaccine breakthrough is when someone who's been fully vaccinated still gets infected with the virus.
As authorities at home and abroad have emphasised, this may happen, but the vaccine still provides protection against serious illness and death from Covid-19.
Speaking to RTÉ's News at One yesterday, HSE Chief Operations Officer Anne O'Connor said that while people who've tested positive for Covid-19 are being admitted to hospital, their outcomes are better.
She said: "Within our hospital services, in terms of admitted patients, it's about one in five, in terms of people who are admitted with Covid who are vaccinated."
However, she added: "The vaccine has transformed the disease progression, so even for people who are admitted to hospital, who are vaccinated, their outcomes are better, so they're not becoming as sick, so that is a really positive thing."
Ms O'Connor said not everyone is admitted to hospital because they are Covid positive, adding that their admission may be for another reason and they happen to be Covid positive as well.
She said that in every surge so far, the higher community transmission rate will drive more hospital admissions. The surge at present is also being mainly driven by sections of the population that are unvaccinated, mainly younger people.
Given the effects of Long Covid on some, it is much more advisable to not get the virus at all, so health officials have urged those who are unvaccinated to remain cautious in the weeks ahead.
Across the Atlantic, the United States' top infectious disease expert Dr Anthony Fauci was also asked about the concept of vaccine breakthrough before an appearance at a senate committee earlier this week.
Speaking to PBS, he said: "Well, first of all, vaccines protect very well against infection and very, very well against serious disease, but not completely protective against infection.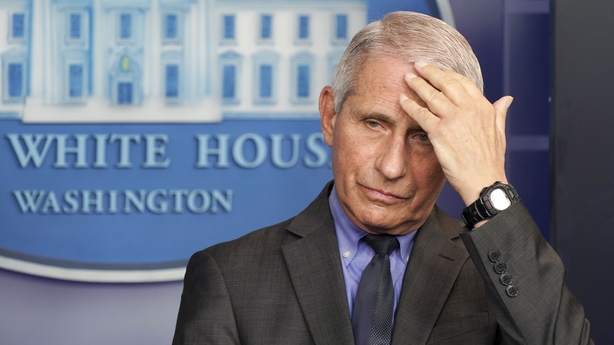 "In fact, if you look at the data [..] from the clinical trials that showed the 93, 94% efficacy, that was against clinically recognisable disease. It was not against pure infection, even if the infection was without symptoms."
Dr Fauci said it was "not surprising" to see breakthrough infections. He said that with a virus like Covid-19, this would become prominent as the virus that is "very efficient" in going from person to person.
But he added that vaccinated people who get breakthrough infections "generally have either no symptoms or very mild symptoms, as opposed to going on and developing significant disease".
As cases rise among the community over the coming weeks, it is likely we will hear of more examples of vaccine breakthrough happening in Ireland.
However, health authorities have stressed that the health outcomes for those who are fully vaccinated are far better than they would have been without vaccination.
Vaccine escape
The possibility of 'vaccine escape' in the future is already of concern. This would be the emergence of a variant of Covid-19 against which approved vaccines offer reduced or minimal protection.
The Delta variant is now the dominant variant of Covid-19 in Ireland and the driver of a large increase in case numbers in recent weeks. However, recent studies have suggested that the existing vaccines are effective against Delta.
Analysis from Public Health England published last month said that both the Pfizer and AstraZeneca vaccines were highly effective against preventing hospitalisations from the Delta variant. After two doses, Pfizer was 96% effective and AstraZeneca was 92% effective in this regard. This study stressed the importance of getting two vaccine doses to ensure the highest level of protection.
According to data as of yesterday, Pfizer and AstraZeneca have made up a combined 4.6 million of the 5.2 million Covid-19 vaccine doses administered in Ireland so far.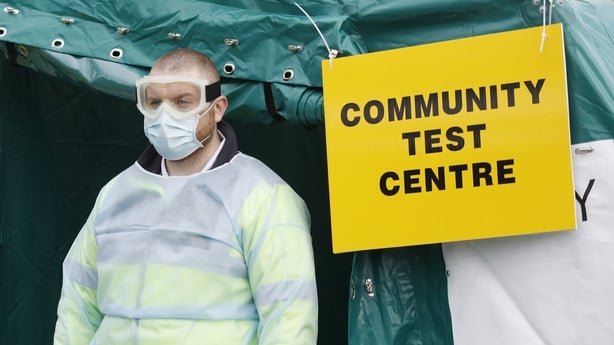 Another variant of concern, which first originated in South Africa, is the Beta variant of Covid-19. In February, South Africa ceased using the AstraZeneca vaccine after trials suggested it did not provide adequate protection against Beta.
While there is some evidence to suggest that AstraZeneca and Janssen may not be as effective against Beta as some other variants, experts have said they should still prevent against getting seriously ill from this variant.
Studies have also pointed to both the Pfizer and Moderna vaccines having a high efficacy against Beta. While Delta is now the dominant variant in Ireland, there have been small numbers of Beta reported here.
Health authorities will be keeping a close eye on the sequencing in the coming weeks to track its progress in Ireland.
There is also the potential for other variants of concern to emerge that can escape the vaccines in future, which has been flagged before by Chief Medical Officer Dr Tony Holohan.
Scientists are keeping a particularly close eye on England, given the British government's decision to relax most restrictions there this week. Some experts have said there is "no justification" for the relaxation of these restrictions and have claimed it will increase the chances of further variants - with the potential to escape the protection of vaccines - to emerge.
What should happen now?
Just because you are fully vaccinated doesn't mean that caution can be thrown to the wind. Mask wearing and social distancing are still central to public health advice.
It is still possible to be infected with Covid if you are fully vaccinated. What the vaccine does do is offer strong protection against getting sick from Covid-19.
As over 1,000 new cases a day are confirmed, it is clear that Covid-19 is still spreading within the community. At present, it is predominantly spreading among the younger, unvaccinated populations.
As the HSE's Anne O'Connor pointed out yesterday, every surge in the population has led to a rise in hospitalisations. It does appear inevitable that this will still happen again this time around.
However, with the vaccine registration portal now open to all adults in Ireland, health authorities and the Government will be hoping the "race" against the variants will be won by the vaccines.
If vaccines triumph then far less people will become seriously ill, require hospitalisation or die from the disease during a fourth wave.