An Irish man has been arrested in Frankfurt in Germany, with local authorities saying they may have prevented a potential "attack".
Police said the man is alleged to have written various letters to authorities and to the courts on "alleged injustices of state agencies".
They said the letters were regularly "incomprehensible".
On 12 July, several local authorities were sent letters over an "unspecified attack" that would be committed on 20 July.
The man was arrested last Thursday 15 July.
A search warrant was executed on a number of containers the following day on a garden plot in the north of Frankfurt.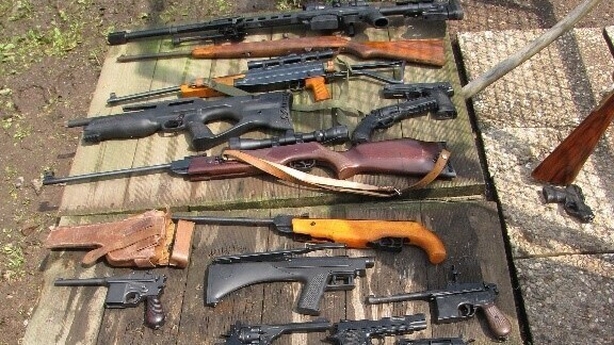 Police said they seized a number of weapons, including guns, a crossbow, daggers and swords.
In a statement, they added that the accused remains in custody on charges related to the threats and weapons seizure.
A spokesperson for the Department of Foreign Affairs confirmed to RTÉ News that it is aware of the case and providing consular assistance.
It said it could not provide any further details as it does not comment on individual cases.