The Government's announcement that restrictions will be easing over the summer has been welcomed by sports clubs and community groups all over the country.
For young people, it means returning to some sense of normality. And for activity organisers it means welcoming their members back. Recently, Galway Community Circus had their first day back in action this year.
It's a field full of happy faces at Shantalla Park in Galway, where a small number of the 640 Galway Community Circus members have gathered for an afternoon of fun.
It's been a year of online events for them as circus leaders have been trying to maintain their young members love for learning new skills and tricks.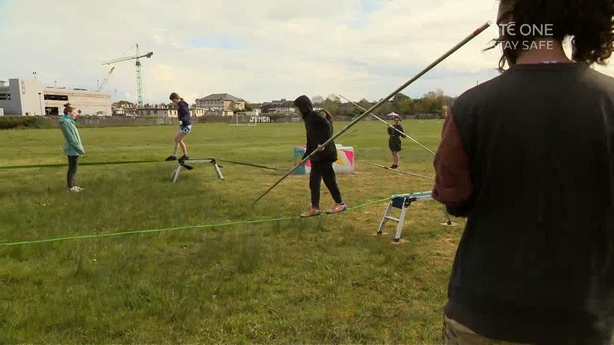 Creative Director Ulla Hokkanen explains: "When the lockdown happened first, we brought our activities online. So last year, we ran online classes from our recording studio at the service school.
"So every day we were meeting our members on Zoom, and were learning how to juggle and play games over Zoom. But now that outdoor activities are allowed for children and young people, we are so happy because we can finally bring our classes here into the park.
"So this summer, we're really looking forward to having lots of different outdoor workshops. Outdoor performances aren't possible yet, but hopefully very soon they will be and all going well in September, we can go back inside the circus hall and welcome our members back in indoors as well".
Go Away Community Circus was established in 2002 and Ulla Harkonen has been with them since 2007. Her love of circus runs deep as she first discovered it in her hometown in Finland.
"Well, I fell in love with youth circus as a child in Finland, my parents set up a youth circus in my hometown in Finland. My parents are retired teachers and a circus company came to my town when I was seven years of age. And my whole family really fell in love with this activity. So it was a really big part of my life growing up for about 10 years. And then I went to study social work, sociology.
"So my background is really in, in social work and, and youth work. And then I kind of was able to rediscover my childhood passion for the art form here in Galway and combine these two things.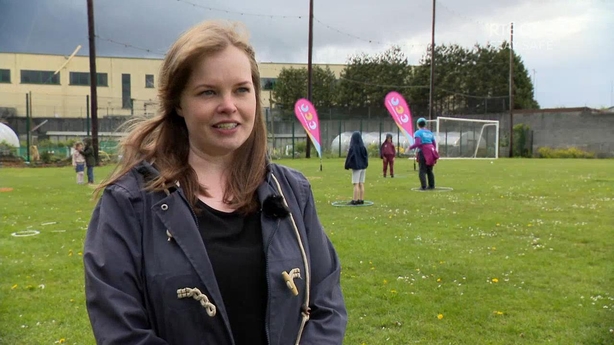 She says that youth circus is a popular activity in mainland Europe and in Scandinavia and most other countries around the world. But, but in Ireland, it's still relatively new
She stresses that the circus in Galway was set up a non-competitive, physical and creative activity for young people.
'There's not a lot of places like this, we have so much fun'
Members range between the ages of five and 17, which means many of these kids may end up making lifelong friends here.
Lilah Nickson, who takes part in the circus, says "I enjoy it because it's fun. And I just like doing after school to see other people and do this and learn new things. I've been used to doing it for a good while. When we stop, it's very different.
Another participant, Kealan Ó Conaire, says he likes how "people like cheer each other on ... it's not competitive. There's not a lot of places like this, we have so much fun".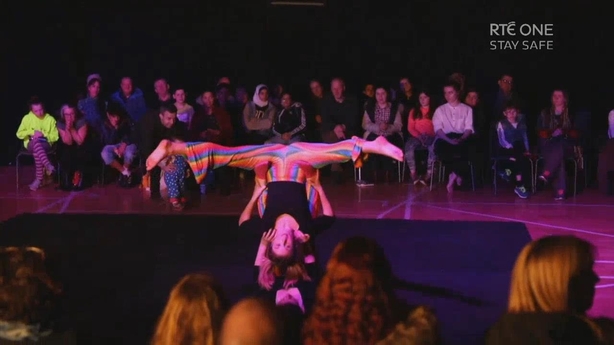 Ulla says that circus, is a tool to develop personal social skills, and and to share these experiences together learning from each other.
She says the teachers are learning as much as the members.
"So what we want to encourage is active participation. So young people really have a voice in our circus, they get to say what kind of projects they'd like to do, what kind of performances what kind of what kind of exchange projects and different community events. And then we come together to figure out how do we make that happen.
"In our circus, it's really important that all our activities would be built around the circus values. So that would be to create a welcoming space where everybody is included, and everybody's welcome. Regardless of what kind of background you come from, what age you are, and if you've done circus before, or if you're new to it, it doesn't matter.
"We're here to learn together on an equal footing. And also it's about really embracing diversity. In circus, you can do lots of different kinds of skills from tight wire walking to hula hooping to trapeze to clown. So we have as many skills as there are members and every single person has their favorite or their own way of doing it. So we really tried to encourage that so that people would find their own voice.
Juliette O'Donnell, 19, joined the group five years ago and has been an active member and leader since.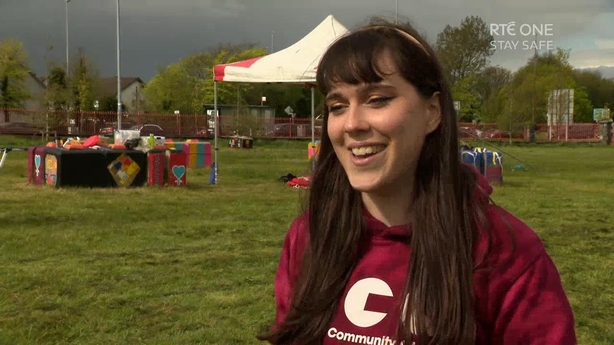 Juliette describes teaching those aged five to 11 as "just so much fun. It's pretty crazy. There's a lot of running, but I have to say it's one of the most rewarding things I've ever done.
"Personally, I would have dealt with a lot of issues when it comes to self-esteem and confidence. And I think that circus was able to provide me with a sense of community that I wasn't able to find elsewhere.
"I have a particularly unusual personality, maybe like pretty loud or intense. And when I came to the circus for the first time, I started to experience that as a positive thing, rather than as a negative thing. So I was immediately able to find myself in a group of like minded people. And once you're able to find a community that's totally addicting.
"As a teacher and as a student, you start seeing your students or yourself breaking all the barriers of what you thought was possible. So every day when I come into circus, I achieve higher than what I thought I was gonna be able to do. And the joy of that is never ending".