Australia was once envied for its return to normal life as other western nations struggled with devastating waves and lengthy lockdowns during the pandemic.
The country used tough restrictions and a strong contact tracing team to stamp out the virus. However, as Europe sets out its path to reopening, around 40% of Australia's population is under stay-at-home orders due to outbreaks of the Delta variant.
The largely Covid-free nation has seen almost 1,000 cases nationwide recently.
The streets of two of Australia's biggest cities are quiet again as residents adapt to life under tough restrictions once more.
Sydney and its suburbs are in an extended five-week lockdown, which will last until the end of the month.
"I guess we thought we'd never be here because we opened up when everything was back to normal. So it's strange.
"It's nearly like Groundhog Day or something, being back to square one again," said Gráinne O'Sullivan who is living in Sydney and from Caherdaniel, Co Kerry.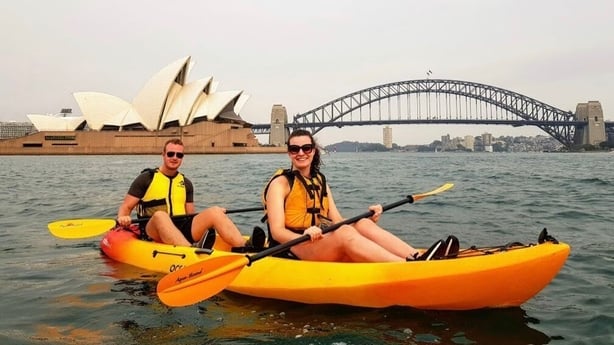 While Sydney has avoided clocking up lockdowns throughout the pandemic, Melbourne has spent nearly a third of this year under Covid restrictions.
The latest five-day lockdown is the fifth lockdown for the state of Victoria since the pandemic began.
Residents will have to stay home except for food shopping, essential work, exercise and getting vaccinated.
"To be honest … I don't think Melbourne, especially Victorians, can take kind too much more" said Brónagh Ní Chuillinn, who is living in Melbourne and from Tullamore, Co Offaly.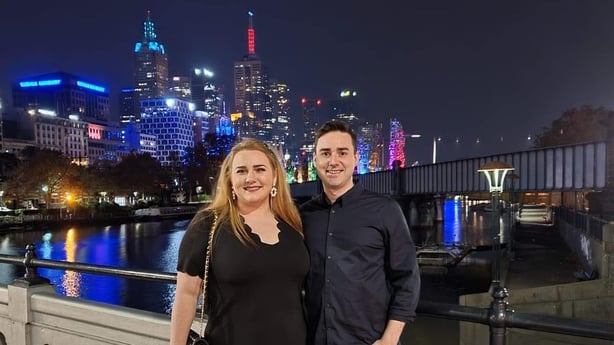 "Believe it or not, it does get very cold here in Melbourne, despite what people might think. So it's already a gloomy part of the year anyways. It's an incredibly frustrating time," she said.
More restrictions mean Brónagh and other Irish people in Australia feel like they have never been further away from home.
"I haven't seen my family in over two-and-a-half years. It's my mam's 60th this weekend and I can't go home.
"So Melbourne, yeah, we can't take too much more but I'm not sure about the Irish. I don't know how much more we can take either," she added.
While officials are using their tried and trusted Zero-Covid strategy in an attempt to eliminate the latest outbreak, epidemiologists are sounding the alarm about how challenging the Delta variant is to get under control.
Authorities in Sydney have extended the lockdown there after three weeks of initial restrictions failed to stamp out the biggest outbreak of Covid-19 this year.
Catherine Bennett, Chair of Epidemiology at Deakin University, Victoria, said the highly infectious virus is difficult to contain.
"It just moves at a pace where some people are going from exposure to infectious and highly infectious in 24 to 48 hours. This kind of investment we've put in into trying to really manage this, to close down outbreaks completely, is now no longer able to work without the support of lockdowns.
"It's just really challenging our contact tracers," she told RTÉ News.
Joyce Kenny, who is from Kells, Co Meath, and has been living in Sydney for almost four years, questioned how much longer the country can keep going like this.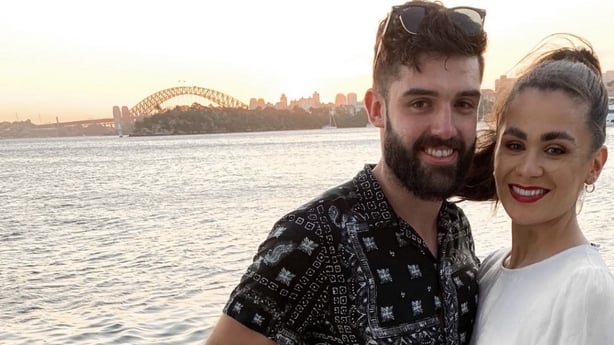 "People had expected it to be sorted by now and I think that's what's really got people worried.
"We always get from authorities that it's another week in lockdown or we're almost there. We're basically a year on. It's like we took ten steps forward and 20 steps back," she said.
"The thing that scared me the most is that when people get the vaccine is it still going to be another test and learn? Should we just get used to life with Covid and manage what we have rather than always trying to stop the spread?" she asked.
What makes Australia so vulnerable to the Delta variant is the low immunisation rates. Only 12% of the population is fully vaccinated due to limited supply and vaccine hesitancy.
Professor of Behavioural Science at the University of Sydney, Kirsten McCaffrey told RTÉ News that people are frustrated because they know the lockdowns could have been avoided if authorities immunised populations during the country's Covid-free status.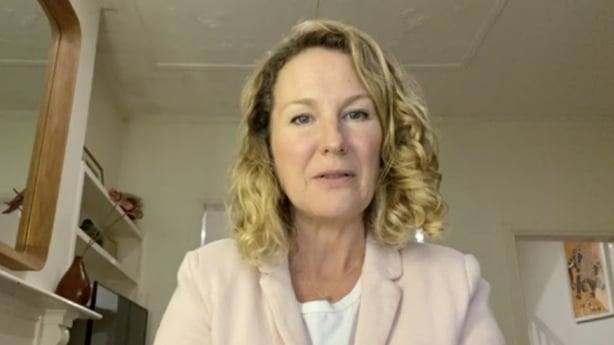 "People are feeling really fed up this time because we've squandered the opportunity that we had to get people vaccinated quickly. We had an advantage and we haven't made the most of that advantage," she said.
"The vaccine rollout has been just terribly, terribly slow. It's been confusing. There hasn't been an effective vaccination communication campaign. There's been a real hesitancy about vaccination.
"The vaccination procurement process was not optimal and we've been playing catch-up ever since. And I think now people are feeling 'well when are we going to see the end of this?' I think that's what's really challenging about this is that it could have been avoided," said Prof McCaffrey.
Gráinne O'Sullivan said she believes that those who were hesitant about the vaccine will be more open to getting the jab following the latest outbreaks.
"I do think it's gone back up since the Delta variant has come in. I think people are kind of realising that it is quite a benefit to get the vaccine while you can," she said.
For epidemiologists though, it appears that Australia's Zero-Covid approach is hitting its limit.
"At the very best, we're going to be constantly fighting outbreaks and throwing everything at it," said Professor Catherine Bennett.
"Worse than that, if they start to take off with a number of people unvaccinated, we will see that increased pressure on our health services, which makes it difficult to keep your vaccine rollout operating optimally.
"The risk [is] we are going to wind up compromising the vaccine rollout by working so hard trying to keep borders closed cause we're just not ready to open up yet.
"We're so vulnerable," said the epidemiologist.