Northern Ireland is facing a new period of political instability after DUP leader Edwin Poots announced his resignation after just 21 days in the job.
The move followed an internal party revolt after a deal between Sinn Féin and the British government on Irish language legislation.
A plenary meeting of the North-South Ministerial Council, which had been due to take place in Co Armagh today, has been postponed.
Mr Poots was one of the key architects of the revolt that ousted Arlene Foster as DUP leader and Northern Ireland's First Minister.
But exactly three weeks after being formally ratified as her successor he was forced to announce that he was standing down.
He had no option after the rebellion against his decision to nominate his friend Paul Givan to be First Minister.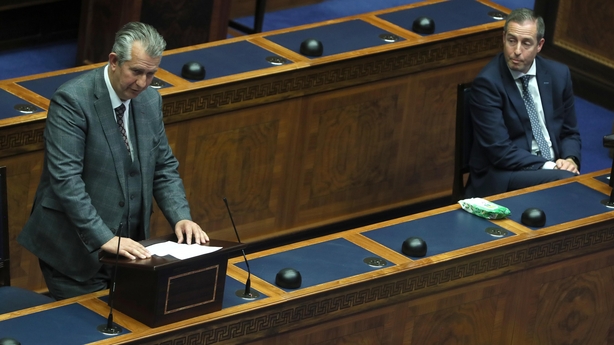 The vast majority of the party's MPs and Assembly members voted against nominating Mr Givan because of deep unease about the British government's promise to introduce Irish language legislation.
Sinn Féin had demanded the move as the price for going back into powersharing with the DUP.
Mr Poots was summoned to a meeting of the party's ruling party officer team yesterday afternoon.
He left after almost four hours without speaking to the media, but a short time later it was announced that he was resigning.
The planned plenary session of the ministerial council was cancelled after Mr Givan was instructed not to attend.
Mr Poots was only the fourth DUP leader in the 50-year history of the party. The search for the fifth was getting under way today.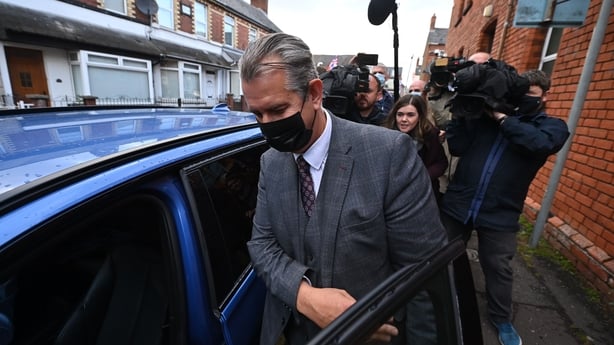 Political parties in Northern Ireland have expressed bewilderment and anger at the political instability.
Sinn Féin said the focus of the Stormont Executive should be on tackling the issues at hand, continuing the Covid-19 vaccination programme, tackling hospital waiting lists and rebuilding the economy.
A party spokesperson said that "whoever leads the DUP is a matter for that party".
Ulster Unionist Party leader Doug Beattie said unionism deserved better and that Northern Ireland needed modern, confident, progressive leadership and a road map for recovery and renewal.
He noted that whoever took over from Mr Poots would face the same critical issues that were negotiated and agreed on the DUP's watch.
SDLP leader Colum Eastwood said it was time for some grown-up politics.
Alliance Party Assembly member Paula Bradshaw said the challenge for the DUP was to work with other parties to deliver progress for all and not to circle the wagons.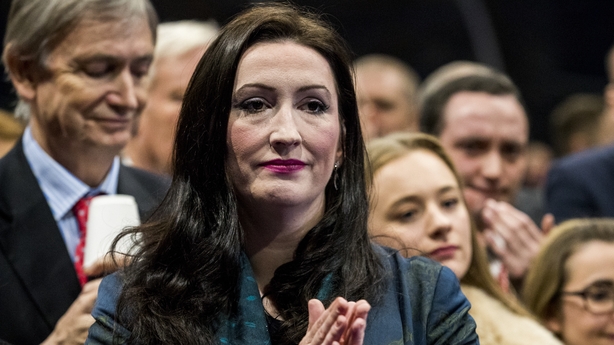 Arlene Foster's former special adviser Emma Little-Pengelly said that Edwin Poots' decision to forge ahead with nominating a First Minister yesterday was the fatal flaw that led to his downfall.
Speaking on RTÉ's Morning Ireland, the former South Belfast MP said that while Mr Poots' leadership had a rocky start, it was his acceptance of the cultural package that drove a wedge between him and party colleagues.
"I think critically those members of the party, particularly elected representatives want the opportunity to listen to the detail of that, to understand why the party leader would be recommending that and feed into that decision," she said.
"He didn't do that. He made the decision himself late on Wednesday night," she said.
She said that his actions were a surprise to many.
"He decided then on Thursday morning to go ahead with the nomination against, which we now know, the majority of the elected representatives who didn't want that to happen and I think it was that that was fatal to his leadership," she added.
She said that even before this week, Mr Poots had faced an uphill challenge in uniting the party, which is in a state of disarray.
Ms Little-Pengelly said: "I think certainly in terms of his leadership over the first few weeks of his leadership it has been a very difficult start for him. There's no doubt about that.
"Very often we talk about a leadership bounce. I think for Edwin Poots, it was more like a bungee jump. There were a number of challenges. It was almost like a nightmare every single day.
"He didn't get any positive bounce when he came in. In fact he was faced with a huge number of challenges, so he had a very difficult start."
She added: "I think then that was made worse by what happened over the course of Wednesday night and into Thursday."