As the door clanked open, the herd of goats ran from the metal trailer and into the surrounding woodland, their trampling hooves creating a cloud of dry dust in the morning California sunshine.
The animals are being used to prepare the area for wildfire season by eating the dry grasses and shrubs that burn easily and spread the fires.
The goats are owned by Charlotte Williams.
"A property owner, either commercial or a private home, will call me and ask for some brush clearing by the goats. I will then bring in my small herd and it doesn't matter if it is very steep or flat, they will eat the brush and the dry grasses," she said.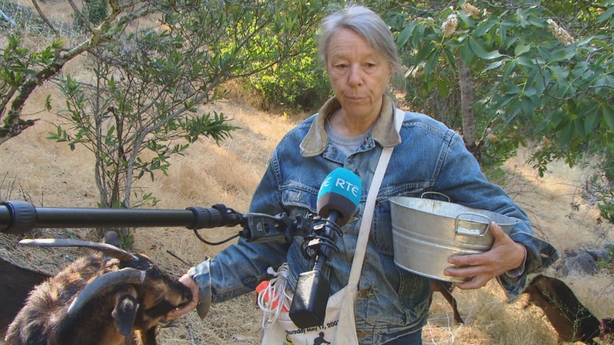 The goats were working on a piece of land in the mountains of Northern California which is owned by Elaine Deman.
She's hoping to build a house on the site in the future, even though the area is prone to wildfires.
"I find the challenge very interesting and I have found an architect who feels the same way. I am very curious to see if we can build a house here that we would feel safe in," Elaine said.
On neighbouring properties trees are being cleared and vegetation removed ahead of wildfire season.
Brett Agler is a forester with the California Fire Department.
"We come in and do pre-commercial clearing operations to give the trees some growing space and increase the area's fire resiliency," he said.
There are growing concerns over the impact of climate change in California. The summers are continuing to get hotter and dryer, and right now the state is in the grip of a severe drought and soaring temperatures.
Although wildfire season does not technically start until August, firefighters have been battling blazes for weeks across many parts of California, leading to fears that this summer's season will be even worse than last year's.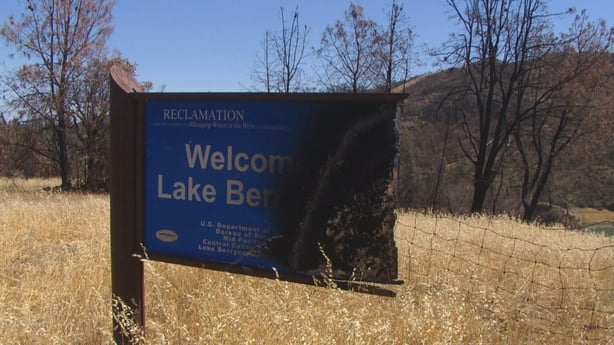 Tom Worthey had to evacuate his home last year when a devastating wildfire came within metres of his back garden.
"We decided to wait until the very last minute to get out but once the flames were visible, we decided it was time to go," he said.
Tom's property survived last year's fire and, just like many of his neighbours, he is determined to stay in the area.
A short distance away, Charlotte Williams' goats were busy chewing dried grasses and shrubs.
Old, traditional methods being used to prepare for a new and changing climate.