The Mexican author Valeria Luiselli has been announced as the winner of this year's Dublin Literary Award, for her book Lost Children Archive.
The prize, which is sponsored by Dublin City Council is worth 100 thousand euro and is the largest prize for a single novel published in English.
Valeria Luiselli is the first writer from Mexico and the fifth woman to win the award in its 26 year history.
Lost Children Archive tells the story of a couple, both sound artists, who set off with their two children on a road trip through America. As the family heads west, they listen on the news to stories of other children, immigrants who are detained while trying to cross the border in the US.
The Dublin Literary Award described the book as 'timely, compassionate, subtly hilarious and formally inventive - a powerful, urgent story about what it is to be human in an inhuman world'.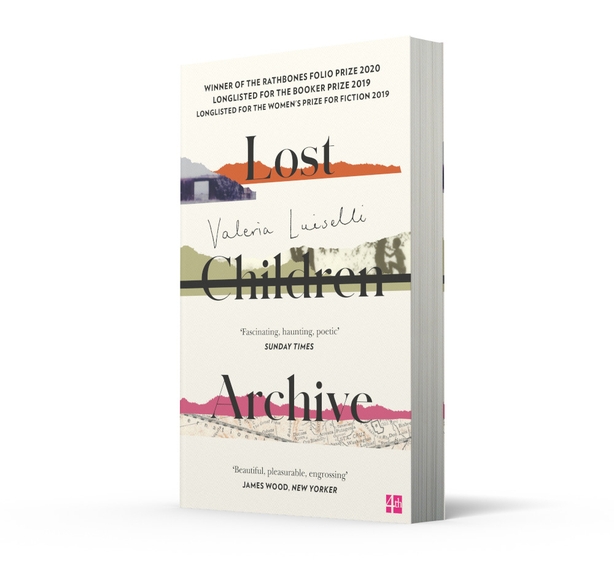 Valeria Luiselli was born in Mexico City and now lives in New York. An acclaimed writer of both fiction and non fiction, she is the winner of two Los Angeles Times Book Prizes and an American Book Award, and has twice been nominated for the National Book Critics Circle Award and the Kirkus Prize.
She has been a National Book Foundation "5 Under 35" honoree and the recipient of a Bearing Witness Fellowship from the Art for Justice Fund.
Her work has appeared in The New York Times, Granta, and McSweeney's, among other publications, and has been translated into more than twenty languages.
Lost Children Archive which won the 2020 Rathbones Folio Prize is her first novel written in English. She lives in New York City.
The Dublin Literary Award receives its nominations from public libraries in cities across the globe and recognises both writers and translators.
The winner was announced this afternoon (Thursday) at an online event as part of the International Literature Festival Dublin.
The award was presented by Colm Tóibín, a previous winner of the prize at the Irish Consulate in New York City.
Accepting her award, winner Valeria Luiselli spoke passionately about the importance of literature now more than ever: 'I can say, without a hint of doubt, that without books – without sharing in the company of other writers' human experiences - we would not have made it through these months. If our spirits have found renewal, if we have found strength to carry on, if we have maintained a sense of enthusiasm for life, it is thanks to the worlds that books have given us. Each time, we found solace in the companions that live in our bookshelves.'